After a long weight and so many rumors around the market regarding the upcoming products of Apple finally, the main event started now! Five minutes before Apple's even show almost 3,52,908 people are streaming to the most awaited event on YouTube. This clearly says that people are too much excited to know the new launch about the Apple products and gadgets. Last year more than 1.5 million people were there in the live stream launch of iPhone 12.
It all just started and Apple CEO Tim Cook took the stage by saying some inspirational words on California, its landmark, and amazing people. As we already know the Apple's headquarters are in Cupertino, California, a suburb of San Jose.
Apple previews show on streaming service, Apple TV+
Tim first announced the Apple TV+ and the preview shows on its streaming service. Apple launched its show with brand new hardware, but with a very short video emphasizing some of its amazing shows on Apple TV+ streaming service. Tim confirmed that the company is funding billions of dollars for new video content including shows starring Jon Stewart and Witherspoon. It cost almost 4.99 per month or a bundle with other Apple services.
Tim recently announced its advanced iPad and said about the advanced display and super-fast processing. He said the simple iPad got an update with a faster A13 processor and a better, 12-megapixel front-facing camera for best quality video calls on apps like Zoom. He further said that the wide lens camera lenses of the iPad can capture more people in a single frame and can this iPad will come with an LTE wireless connection. The cost of the 64 GB storage version iPad will be $329, which is more storage but the price range is almost the same as before. This iPad will available for sale from next week.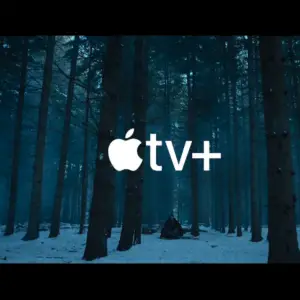 Announcement of new iPad Mini!
Apple also announced the new iPad Mini, which has a smaller 8.3-inch screen along with a flat redesigned body structure like the Apple 12. You will get a smaller bezel with no fingerprint sensor on the front of the iPad Mini. This iPad mini will be available in several colors including purple. You will get a 12 Megapixel rear camera and stereo speakers.
You will get the touch ID sensor into the top button, which will help you to turn on and off the screen. The best part of this iPad is it will available with a USB-C connector, instead of a rumor Lightning connector. IPad Mini will come with a 5G wireless connection and you will get the 2nd generation Apple stylus pencil with this pad. According to Apple iPad Mini will cost $499 and anyone can purchase it from stores next week.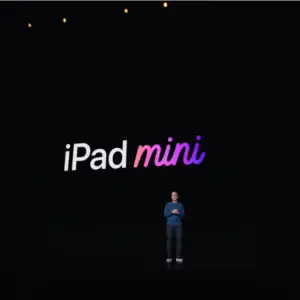 Apple Watch Series 7 doesn't have a firm launch date
After iPad Mini Apple CEO Tim started talking about the new Apple Watch Series 7 but the sad this is he did not confirm abut the release date of this new Apple watch. No doubt the Apple's production delays the launch date but apple assured that it will launch it as soon as possible.
Applied announced the detailed features and specifications of its upcoming Apple Series 7 Watch. According to Tim the new model Apple Series 7 watches have more than 20% screen area than the series 6 model. He again confirmed that the watch will come with a rounded edge design along with more crack-resistant glass and support fast charging.
Further, Apple added that the firm this time redesigned its software and added more information on the screen. The best update regarding this Series 7 watch is now you can get more and new watch faces that can easily track time zone all around the globe.
According to Apple, the entry-level model is available in five different colors including red and blue. These watches will come with aluminum, titanium, and steel cases, and the prices going to differ from each other. Apple confirmed that the previous Apple Watch bands will still work with the new models.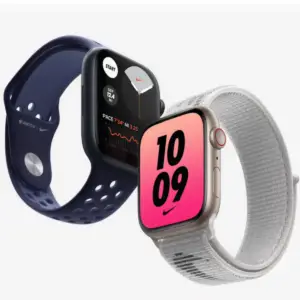 The new Fitness + Expansion
This time Apple-focused bring Fitness + Expansion programs. Apple's health expert and fitness instructor Jay Blahnik briefly described that the company will increase its workout streaming subscription, Fitness+ to several countries. Now it's only available in few English-speaking countries. Apple will soon make videos in sex in different languages, including Spanish.
Fitness+ is one of the fresh Apple Subscription the company brought for the Apple users. In this subscription, you can get motivation workout content and yoga, meditation-videos with a professional trainer's guidance. Apple is also adding some useful social features like group workouts. Apple further declared the three-month trials will be available with the new Apple watches.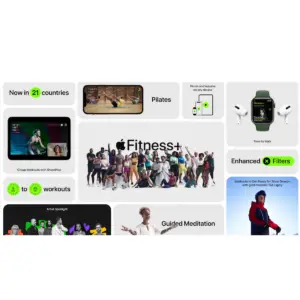 Apple CEO Tim Cook announces iPhone 13 with a smaller notch and bigger battery
With more than 2 million viewers watching on YouTube live streaming of Apple even, Apple CEO TIM announced the most awaited brand new iPhone model called iPhone 13.
He further gave details about the iPhone 13 with a start of this phone has a smaller display cut out, or you can say notch, at the top of the screen. In this phone, you will get a huge battery which can easily last a whole day. According to Apple, this phone's battery will provide 1.5 to 2.5 more hours of battery life than last year's models.
Except this when it comes to the design, this phone is almost the same as last year's iPhone. You will get a diagonal camera with this phone. One camera is 12-megapixels and comes with a wide-angle lens along with a big sensor that can capture 50% more light and the other camera lens is an ultra-wide lens. You will get the new cinematic mode option in this phone which can hold focus on the subject even during the video shooting and you can easily change the subject focus point any time you want easily.
Apple further said this phone has a brighter screen and a huge battery. According to Apple iPhone, 13 comes in two sizes like 5.4 inches and 6.1 inches with five attractive colors.
The new Apple iPhone 13 will be powered by a powerful A15 Bionic Chipset, this chipset is six cores and a specially designed for running artificial intelligence algorithms. Apple iPhone 13 comes with 5G connectivity which can works on carriers in 60 countries.
According to Apple the iPhone 13 mini costs $699 and the iPhone 13 costs $799. Now you will get the devices with 128 GB of storage which is high than the previous year.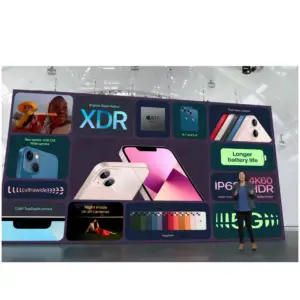 Tim announces High end-iPhone 13 Pro models with Bigger batteries               
Tim recently announced the high-end models of the iPhone which are like iPhone 13 Pro and iPhone 13 Pro Max with a huge battery.
Apple confirmed that the iPhone 13 Pro should have 1.5 hours longer battery life and a 2.5 hours longer battery life. The iPhone 13 Pro costs $999 and the iPhone Pro Max starts at $1099, at the same prices as last year Apple also gave an option of 1 TB storage option on these iPhones.
According to Apple, the new iPhones will be available for sale on 24th September 2021. You will get the same screen size as previous years' models and comes with the "Sierra Blue" version.
When it comes to the cameras here you will find the big changes. You will get three rear-facing cameras, including a wide lens, untried lens, and zoom lens. The phone's camera can easily focus on objects as close as from a distance of 2 centimeters away.
This time Apple comes with a Super Retina XDR display along with a ProMotion feature with its iPhone 13 Pro models. These phones feature with auto adjustable refresh rate according to the screen and can access up to 144 Hz which definitely gives a smooth scrolling experience.
The Pro models also come with an A15 Bionic Chipset. According to Apple A15 is currently the faster chip available in any smartphone in the market.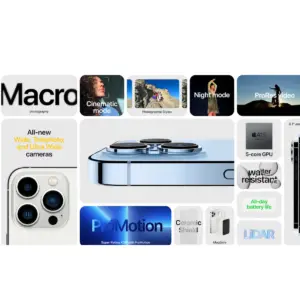 Tim Cook Wraps up the event    
Now Tim Cook returned to the stage with a big smile on his face to wrap up the most awaited event and company's announcement, He further said Apple is working hard and more focused to work on advanced technology and definitely bring more amazing products in the future towards the end of the live streaming. That's all for today.
Read:New Apple Event 2021- iPhone 13, Apple Watch 7 and More