Microsoft revealed that its next-generation Windows 11 is on its way to be launched and here is what you need to know about it.
Windows 11 Release Date 
While the Windows 11 public beta is available for download, it does not have all of the features included in the final version of Windows 11. The first edition of Windows 11 is scheduled to be released on October 5, 2021. If the user's CPU can handle the capabilities of Windows 11, the Windows 10 edition is eligible for a free upgrade to the next-generation operating system.
Features Of Windows 11 
Improved Mac-Interface –

Windows 11 has a clean style with rounded corners and pastel colors, as well as a centered Start menu and a Taskbar.
Widgets –

Windows 11 introduces a slew of new widgets powered by Microsoft Edge and AI. It also provides quick access to widgets via the taskbar application. This program is also accessible in the latest version of Windows 10.
Integrated Android Apps –

The next version of Windows 11 is rumored to have installable Android applications that can be accessed straight through the Microsoft app store. However, the Android app will not be easily available at the initial release of Windows 11, as many features are not free or are still being tested.
Improved Virtual Desktop Support –

Windows 11, like Mac SOS, allows you to set up numerous desktops for personal, business, school, or gaming use and allows you to switch between them without interruption. Users may also switch between several wallpapers for different desktops.
Xbox Tech For Gaming –

The new version of Windows 11 is claimed to include built-in Xbox gaming console capabilities such as Auto HDR and Direct Storage to improve the user's overall gaming experience.
Faster Multitasking and Easier Transition From Monitor To Laptop –

The latest edition of the Windows 11

operating system includes newer features such as

Snap Groups and Snap Layouts

. The collection of applications accessed by users may be seen in the taskbar and can be brought up or reduced at the same time for a smoother transition.
Integration For Microsoft Teams – Another enhanced aspect of Windows 11 is that Microsoft teams are now directly integrated into the operating system, making it easier to access teams from Windows, iOS, Android, or Mac. Chats for Microsoft Teams allows you to connect through audio or video call, as well as voice notes.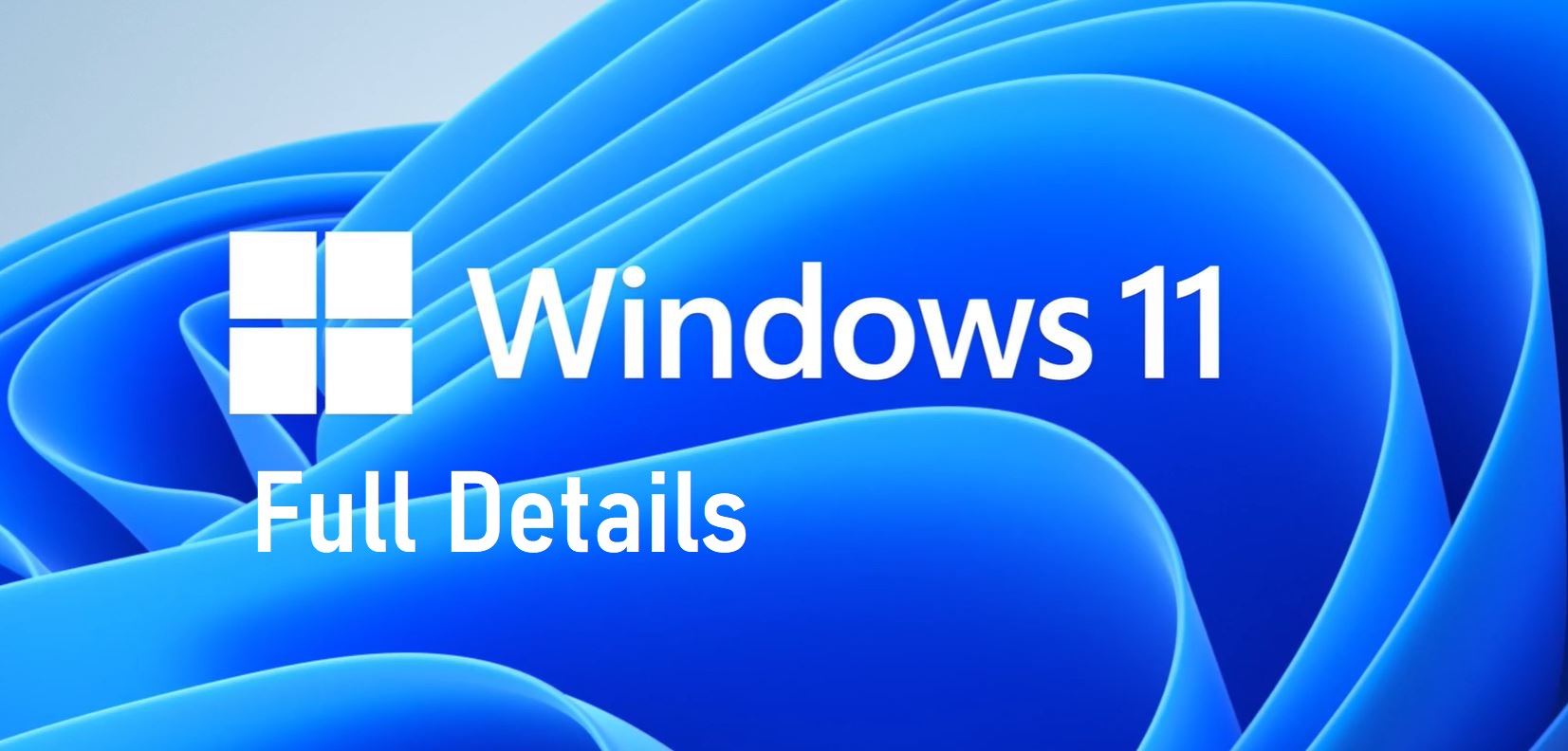 Windows 11 Beta 
As of late July, Microsoft has also begun to release a beta version of Windows 11 for public testing. These Windows 11 Beta versions are accessible to Windows Insiders via the "Beta" channels of Windows 11 since its build is more reliable and maintained. It is crucial to remember that because this is a beta version, there may be issues while accessing it.
How To Download Windows 11
Once the windows 11 version is publicly available for installation,  you can download windows 11 in the following steps;
  Step 1 –  Head over to Setting and click on Windows Update.
  Step 2 –  Look for the "Check for Updates" button and run a manual search.
  Step 3 –  You would find an "Update Available" if the windows 11 version is available for download for your Microsoft version.
  Step 4 –  Ensure that your Wi-Fi is connecting before you begin to download the update.
  Step 5 –  After downloading Microsoft will ask you to install the new operating system and system. Give permission to allow for it download.
  Step 6 –  Run your new updated windows 11 version and check if you have all features listed above.
If the upgraded version does not include all of the features, it implies that your computer does not fulfill all of the requirements for the Windows 11 update. These requirements include the following:
A processor

that has at least 1gigahertz or faster cores compatible with a 64-bit processor or SoC.
A RAM of 4 gigabytes (GB).

A minimum of 64 GB storage or more.

UEFI system firmware or a secure boot capable.

A 2.0 version TPM.

Hight definition 720p display greater than 9-inch diagonally and 8 bits color channel.

Graphics card that is compatible with Direct X 12 or later with WDDM 2.0 driver.

Other requirements such as internet connectivity, Microsoft account for setup, and other additional features.
These are the requirements and steps to download Windows 11 ISO 64 bit onto your PC.
How To Take A Screenshot On Windows 11
There are two ways to take a screenshot on Windows 11. They are,
Through Snipping Tool –

The new snipping tool allows you to rapidly snap screenshots with a simple shortcut key (

Win+Shift +S

), which can then be edited and saved to your system. To capture the image, press the shortcut key and choose from Rectangular Snip, Freeform Snip, Windows Snip, or Fullscreen Snip. After you capture the screenshot, the snipping tool will send you to the editing page, where you may alter it by adding annotations, changing the crop, and more.
Through Print Screen –

The print screen shortcut key is another way to snap a screenshot of your whole window (

Prt sc, PrtSc, PrtScn, PrntScrn

). To take a snapshot of the whole window, including all the tabs you've opened on the secondary display, press the Windows key and Print Screen at the same time. These screenshots will be saved in the

PC>Pictures>Screenshots

folder on your computer. To take just screenshots of an open app, press

Windows key+ALT+Printscreen

, and the screenshot will be saved to your

PC>Videos>Capture

file.
Wrap Up
Overall, the release of Windows 11 is greatly anticipated. Certain aspects are yet to be revealed, and we are just as eager as you are. We hope this blog has answered all of your questions about the launch of Windows 11.