Most of you may be very much excited about Windows 11, right? If yes, then this is satisfying news for you! Here you will know how to download and install the new Windows update when it is available on October 5.
Microsoft finally confirmed the release of Windows 11, which is going to release on October 5. The release and update process will happen phase-wise. First, the free update will be available for eligible Windows 10 users. If you are eagerly waiting for Windows 11 and its revamped features, then the rollout of the new Windows 11 will start officially from the 5th of October and continue till mid-2022.
The most discussed question you can see on every platform and social media site are how you can get Windows 11 on your desktop or laptop? To know this, you need first to understand and verify whether you are eligible for the Windows 11 up-gradation or not. Let's discuss more on how to check whether you are eligible or not.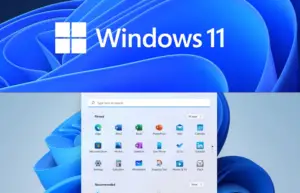 How to check if you are actually eligible for Windows 11 or not?
According to the Microsoft official announcement, Windows 11 can't be installed on users who are not eligible for the new update! Now the question you can check? The answer is pretty simple! The first rule is the user should have a genuine and activated Windows 10 on their 10; they also need to fulfill other Windows 11 requirements like
RAM: The user desktop or laptop should have at least 4 GB of RAM
Processor: The user should have 1 GHz or faster with two or more cores 64-bit compatible processors when it comes to the processor.
Storage: The storage of the system must be 64 GB
TPM: The TPM should be version 2.0   
Graphics Card: The system graphics card should be compatible with DirectX or comes with a WDDM 2.0 driver.
Display: The user's display should be high definition (at least 720p) with greater than 9inch diagonally and 8 bits per color channel.
Other Requirements
Other important things like high-speed internet connection, Microsoft account for the setup process, and other additional features are also needed.
Remember the 64-bit processor compatible Microsoft requires now, including Intel Core 7820HQ, Xeon W-series, Intel Core X-series processor.
How to download and install Windows 11
If you are eligible according to Microsoft's given network and hardware requirements, you can get the Windows update. The best thing is the stable update installation of Windows 11 is now very much easier than the program installation by a flash drive.
All eligible users have to follow the given steps like go to the settings> Windows update. Check for the update and click on it for the manual search. Once Microsoft will roll out the Windows 11 update, it will show in this section. You have to click on the update button, but before that, make sure to connect your system to a high-speed internet connection to complete the download process of the new Windows update files.
After the download process, Microsoft will take the user's permission if the user wants to install the new operating system or not. If you click on the yes button, it will install the new operating system on your PC or laptop and reboot automatically.
Once your system has rebooted, you can see the new interface and feature of Windows 11 on your system. However, this update will not provide you everything as Microsoft promised as it's not the final version of Windows 11.
Also Read: Watch Cartoons Online for Free