Who doesn't likes to watch cartoons online? And kids, they are just mad behind that and in this scenario letting them watch cartoons every time on T.V is not a good option and neither a convenient option.
Also, we have many smart T.V's in this era which allows us to connect with the internet and we can watch anything on it, now imagine our kids demanding to watch cartoons on an odd time when no channel is displaying it.
Having a subscription for this is already an expensive option, what about having a list of the top best websites to watch cartoons online for free? 
We are going to share such websites that allow you to watch cartoons online for free without any subscription fee and anytime. 
Here are the Top Best Websites to Watch Cartoon Online for Free-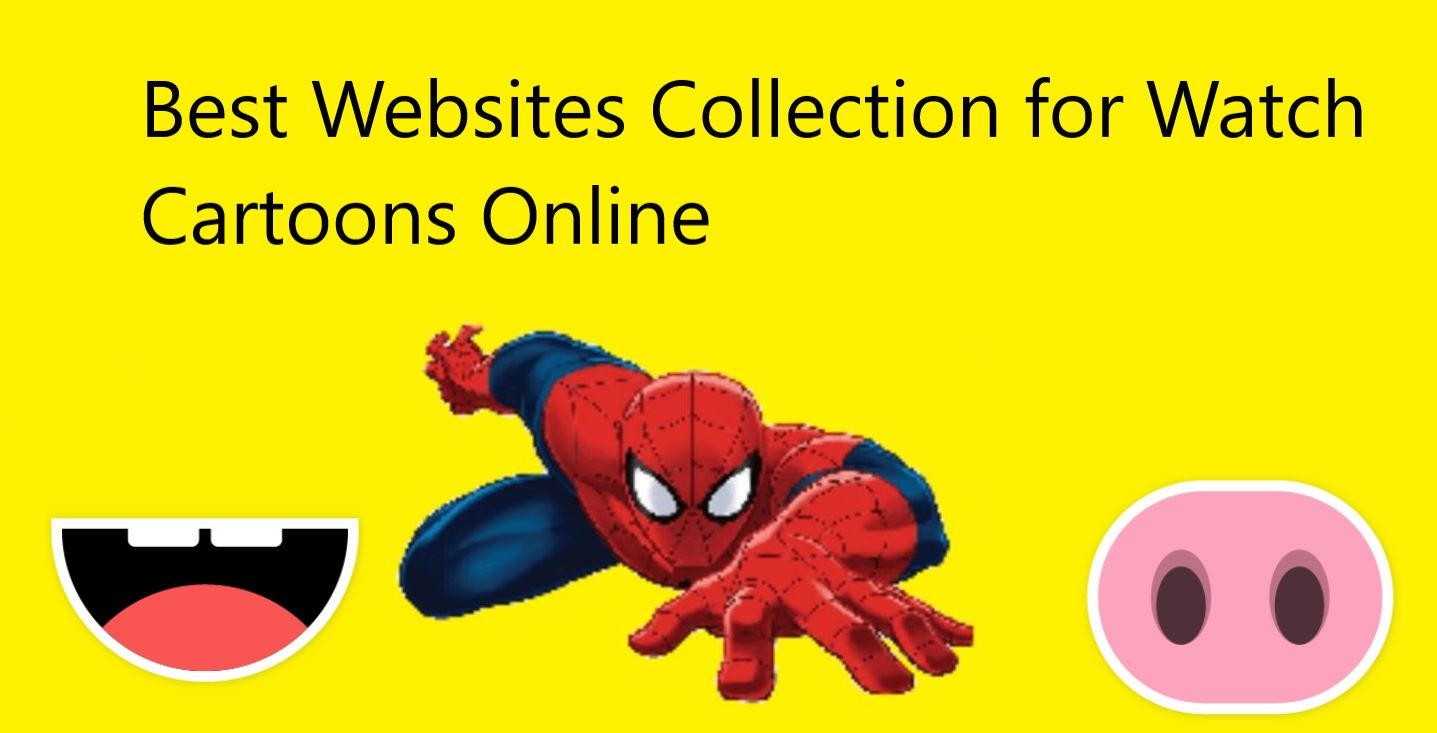 Cartoon On
One of the most famous and bug free websites that allow you to watch cartoons for free of cost. This website allows you to stream your favorite cartoon anytime in HD for free. The best thing about this site is that this allows you to stick to just one site by providing wide range of options and easy to navigate options. The website is compatible and versatile, you can stream it on T.V, smartphones and tablets as well, and this website is completely responsive and easy to use.
The best part is this website is not age oriented and many mature people also enjoy watching cartoons and this website is a great choice for them, this website provides cartoon for every age group despite of a specific one. Another great feature is that it has user friendly portal and filter option which allows viewers or users to filter by character, timeline, show name, old and new and etc. This is a must go website for everyone to watch free cartoon online.
Merits-
Free website 

No sign-up option

Wide range of cartoon options
Demerits-
Website has ads 

Sometimes it is slow due to huge traffic
Most of us were expecting YouTube to be on top of this list but YouTube is not a platform specific for cartoons and this is the reason that we have kept it to on the second place. With the highest user base of any streaming platform, Google's platform is one of the best choices when it comes to watching anything for free, even cartoons. Most us use only YouTube to watch anything but YouTube also has some sort of limitations and by limitations we mean lack of content. YouTube doesn't show paid cartoons for free while other site does.
But YouTube has an advanced filter option and it also has a specific kids section which is great for kids as this controls kids from watching inappropriate content. Also, YouTube filters content creators and asks them that the content is fit for kids or not.  This app is compatible easy to use and comes for free. There is no doubt that YouTube is a great platform for watching free cartoons online anytime anywhere.
Merits-
Free website 

Advanced Kids filtration Options

Easy to use

Great search tool
Demerits-
YouTube has huge ads

Sometimes getting the right choice of the cartoon is difficult
This is another website that manages to register itself in the list of top best websites to watch cartoon online for free. The reason is that this specific platform has many vintage collections which includes many cartoons from cartoon network (The legendary channel for cartoons) including shows like Tom & Jerry which is mostly watched by 90's kids.
The website has advanced option of giving feedback and letting users to rate the cartoon and later users can filter the cartoons according to ratings which helps the platform to uplift the show which is liked by the audiences.
Merits-
Free website

Rating and feedback option

Included old and vintage cartoons
Demerits-
Doesn't has vast content 

Random Ads can be irritating 
Watchcartoononline.com
From the name it's clear, you can watch cartoons online on this and that too for free, without any subscriptions. This website has many cartoons from china/japan/korea like Shinchan and Dragon Ball Z. The website is easy to use and user friendly but it also contains ads which is kind of irritating if you are on your favorite scene.
The website and its layout is interactive and anyone can easily navigate from one page to another, although this is not the idol website for kids as sometimes it has inappropriate ads on it. The website has good filter options and it also has a dubbed section from which you can look for your favorite language to watch.
Merits-
Dubbed section

No sign-up option

Good category management 
Demerits-
Website has inappropriate ads

Website is banned in some countries 

Using VPN is not an good option for this
The website is dedicatedly made for a kids cartoons, this platform is great for kids as this also has many educational materials for kids. There are real kids performing creating events and good interactions, there are tales and riddles which can be useful in educational growth for any kid.
This platform is a great fusion of education and entertainment, our kids can enjoy cartoons and can learn a lot of life aspects on the same time. You can let your kids explore it and let them guide to a new thing every day.
Merits-
Free website 

No sign-up option

Educational benefits

Dedicatedly made for kids

Also has cartoon games
Demerits-
Only made for kids

Slow response time due to high traffic
These are top best websites to watch cartoon online for free, although some of them also have its premium versions that is not necessary, you can also go for the premium version if you don't want ads on your entertainment.
Read About New Nokia G50