After a long wait and so many speculations, finally, iPhone 13 has launched today. Today in the live, even iPhone CEO introduced its latest iPhones which are four of them as we all expected before!
The iPhone 13, 13 Mini, 13 Pro, and 13 Pro Max. All these iPhones are the same size and shape as their predecessors.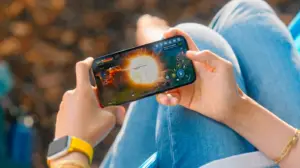 iPhone 13 Pro display with Smaller Notch
Gadget experts and Apple users usually complained about the same old screen design on Apple phones. Still, now Apple has fulfilled their wish, and this year, Apple slimmed down the notch on all four iPhone 13 models to bring a whole new look as compared to the previous models. Now the notch is almost 20% smaller than the old iPhone models.  Though many people were expecting a notch-free iPhone this year, sadly, this time, their expectation was not perfect. Maybe they have to wait more time for a notch-free iPhone.
When it comes to the screen, all the sizes are the same as last year. The iPhone 13 Mini comes with 5.4 inches, the 13 and 13 Pro models come with 6.1 inches, and the 13Pro Max has a grand 6.7 inches' screen. The Apple iPhone 13 and 13 Mini have a brighter display with a max of 1200 nits' brightness.
On the other hand, the iPhone 13 Pro and Pro Max have new LTPO screens, supporting and enabling a 120 Hz Refresh rate. The best thing is this handset supports an adjustable refresh rate which usually speeds up scrolling speed. The screen can easily adapt from 10 Hz to 140 Hz.
New Camera Features in detail
No doubt the iPhones look the same as the previous one, now the question is why one should upgrade? According to experts and clear-cut specifications this year, iPhone 13 is all about the cameras.
You will get dual lenses on both iPhone 13 and 13 Mini, along with a 12-megapixel main and 12-megapixel ultra-wide camera, which are placed diagonally.  On the other hand, you will get trio cameras on the 13 Pro and Pro max models with Night mode and three telephoto lenses.
You will not get the telephoto lens with iPhone 13 and 13 minis. Further, the improved 77 mm telephoto lens of 13 Pro and Pro max supports up to 3x optical zoom; no doubt, macro photography is the amazing and new camera feature included in these two models, which can even focus the object from a minimum of two centimeters. If you are a photographer, then you will definitely love this phone and its amazing camera features. You can easily shoot micro-videos also from this phone.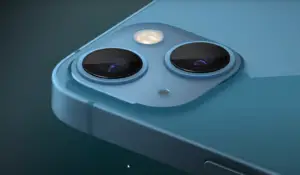 The Amazing Cinematic Mode
Apple, this time, has done a great job, especially in camera quality and advanced camera features. The newly introduced Cinematic mode literally a game-changer for iPhone 13 Pro and Pro Max. This camera model can let you shoot in Portrait mode pictures.
This new model can easily focus the object and react instantly if any other subject comes into the scenario. Overall the focus shifting is so smooth that you can get an amazing cinematic videos recording facility with these phones.  If you want to focus on a particular object, you can easily change the focus by tapping on the new object. The good thing is you will get the cinematic mode on both rear and front-facing cameras.
You will get a sensor-shift optical image stabilization feature in all the iPhone 13 models, which always give you better quality photos at night by enabling the night mode.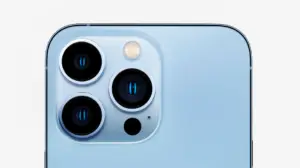 Battery Life of iPhone 13 Series 
Battery plays a crucial for every smartphone. Most of the users need better battery life. People usually complain about the bad battery backup of the iPhone 12 Mini. Apple this year focused a lot on batteries and provided a bigger battery. According to Apple, the 13 Mini will offer additional 1.5 hours of battery life over the 12 Mini, and the iPhone 13 promises 2.5 hours of more backup than the iPhone 12.
When we talk about the iPhone 13 Pro, it also gains battery life as Apple claims it will last more than 1.5 hours than the previous iPhone 12 Pro, and the Pro Max will offer the longest battery life ever than any Apple phone.
Amazing processing speed of iPhone 13 series
iPhone 13 series powered by latest A15 Bionic processor, which comes with two high performance and four efficiency cores, overall everything is faster than you expect. According to Apple, now these handsets are 50% faster than the competition, none other than Qualcomm's latest chipset for Android phones. You will get 13 Pro models that have 5 core GPUs which offers powerful and 50% faster performance. The 16 core Neural engine, along with the image signal processor, makes these Apple phones faster.
Availability of iPhone 13 Date and Pre-order details  
               
Now many of you may doubt the availability of the iPhone 13. So the Pre-order will start from 17th September and will be available for sale on 24th September.
The iPhone 13 and 13 Mini will b available in five attractive colors like Starlight, red, midnight, pink and blue. This Mini 128 GB variant starts at $699, and the iPhone 13 starts at $799. For the first time, Apple gave a 512 GB option for iPhone users.
When it comes to the 13 Pro and Pro Max, these phones are available in four impressive colors like graphite, gold, silver, and Sierra Blue.
The 13 Pro starts at $999, and the Pro Max will cost you $1099. Now users will get the new 1 TB storage option along with 128GB, 256GB, and 512 GB storage options.
If you don't want to upgrade to the latest iPhone, then no worries, the previous iPhone model's price will be remaining the same as before (iPhone SE-$399, iPhone 11-$499, and iPhone 12-$ 599. Let us know your thoughts on iPhone 13.
Also Read: The New iPad Mini Just Got a Very iPad Air Redesign
Also Read: Everything Apple Just announced at its New Apple Event