Its very hard to find out a good mid-range smartphone nowadays in the U.S market after the death of LG, repeated price Hickes of One Plus, and disappearance of HTC. Recently Xiaomi 11T is launched which was even more disappointing for people who were looking for a good mid-range smartphone.
Specifications and features of Xiaomi 11T
Xiaomi 11T which costs just 500 euros featured a MediaTek Dimesnsity 1200 Ultra Processor, 8GB of RAM, 128 GB of storage, a big 6.7 inch AMOLED screen with a 120 Hz refresh rate (with a 480 Hz touch sample rate), triple rear cameras and a large 5000 mAh battery.
No doubt all features look like a premium flagship-level smartphone specification, the only thing you will not get is the wireless charging and a microSD card slot which is only now a rare feature you will not get on every smartphone.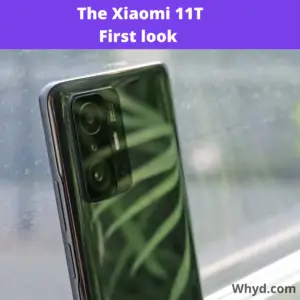 Xiaomi 11T cost and comparison
Despite favorable for years that it would explore selling phones in the U.S (and recently having been removed from the U. S's blacklist), Xiaomi has yet to truly do so. And till now there is no doubt that Xiaomi 11 T is one of the values money smartphones so far as compared to other $500 segment smartphones available in the U.S.
The 11T is a mid-range segment in the Xiaomi new 11 series lineup. This is the chipper one than the 11T Pro which costs 650-Euro and obviously more premium than the 379 euro 11 Lite 5G, and no doubt the design of the 11T Pro phone is definitely better than the other two models. You will get shiny polycarbonate like Samsung's A52 5G instead of a glass back on the 11T handset which is fine at this price range. You will not get a 3.5mm audio jack or water resistance feature on this mid-range mobile phone.
Compared to Moto Edge which comes under the same segment, you can say Xiaomi 11t is quite competitive, with a high-resolution 108-megapixel main camera and 8 megapixels ultra-wide camera, and a third 5-megapixel camera that can perfectly capture both macro and telephoto shots with 2x zooming capacity.
Xiaomi did not have to sacrifice zoom capabilities as Moto did in its EDGE phone and when it comes to price Moto Edge costs $700with no initial sale promotional discount. Overall it seems like the Xiaomi 11 T is obviously a better deal in terms of price and features. You can also get the speedy 67 watts wired charging option with Xiaomi 11 T mobile phone which is almost impossible to get a phone with such features in the $500 range in the U.S.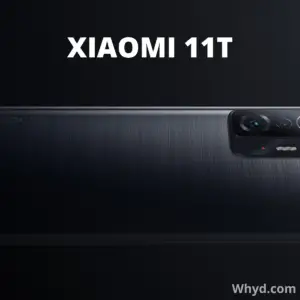 Xiaomi may fulfill the void of the midrange smartphone market
For now, Google Pixel 5A is the best mid-range phone in the USA but if you will compare it with Xiaomi 11T it looks better and good performance in all departments than Pixel.
Xiaomi also has exceeded Huawei as the biggest smartphone maker in China, no doubt Xiaomi is now rocking the smartphone market and it seems like this is the perfect time for Xiaomi to start selling its phone in North America. LG and other manufacturers have left the void in the smartphone market in the USA and it feels like Xiaomi which is the largest smartphone manufacturer will cover up the ovoid and bring a huge competition in the market.
Also Read: Microsoft towards a Password-Free Future