The majority of today's generation finds Twitch fascinating and uses it to live stream. Making new online friends and getting to know them through gaming sessions is a fantastic way to meet new people, but it can be awkward for novices who have no idea how to use twitch. 
If you want to get into the realm of live internet broadcasting, even if you're not a gamer, you need to know how Twitch works. If you want to stream live on Twitch but aren't sure how we've got you covered with a step-by-step guide that will walk you through the process of how to stream on twitch.
Step-By-Step Guide On How To Stream On Twitch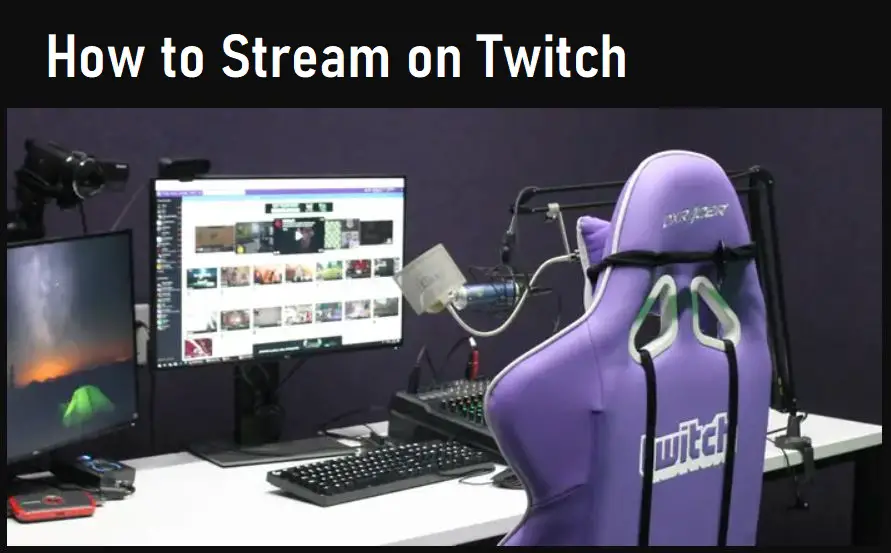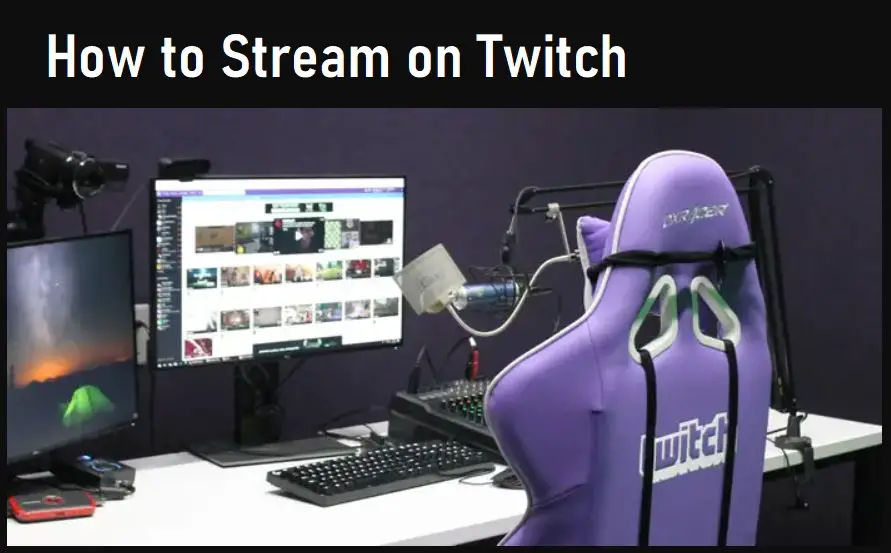 Create a Twitch account

: The first step in using Twitch's best features is to create an account. You must complete three steps in order to create an account:
Review the community guidelines:

Before you create an account, read the instructions to ensure that you understand everything.
Create an account:

Click the "sign up" button and fill out the form with pertinent information such as your name, age, email address, and so on.
Enable two-factor authentication:

You won't be able to broadcast on Twitch unless you enable two-factor authentication. Because 2FA cannot be enabled on mobile devices, log into your account on a desktop computer, access the security settings, and enable 2FA.
Software to use for streaming:

Start with software encoders that offer compatibility if you want to broadcast on Twitch from a desktop PC. There are a variety of software encoders to pick from:
OBS Studio:

Many content creators use OBS (Open Broadcast Software) Studio, a free, open-source streaming software with cross-platform interoperability.
Streamlabs OBS:

Only available for Windows, the Streamlabs version of OBS contains a number of useful features that could help you monetize your YouTube channel.
XSplit:

It's a popular option for broadcasters who want to check out commercial software, but it only shines if you're ready to pay for it.
What to consider when building a streaming desktop:

When broadcasting a video game, encoding and gaming can be too much for a computer's CPU, which is an issue that many Twitch content creators confront. 
You'll need a processor that can handle it. Let's take a look at each piece of equipment one by one:
CPU:

You'll need a very powerful CPU to perform simultaneous gaming and encoding. Intel's Core i5-10600K and AMD's Ryzen 7 5800X are both good mid-range processors.
GPU:

Nvidia RTX graphics cards have hardware encoders built-in, which you may leverage with OBS Studio to help the CPU.
Dual Computer Setup:

One computer can be used for gaming while the other is used for encoding and streaming. Encoding should be handled by the person with the more powerful CPU.
Microphone and Webcam:

You obviously want people watching your live stream to stay engaged, and audio commentary is the least you can do to keep your viewers engaged because it allows you to show some personality and speak with them.
Investing in a camera is also a wonderful alternative if you believe that in addition to audio, you should include facial expressions and other non-verbal cues in your communication arsenal. 
Additional streaming gears:

The fundamental setup is a fantastic place to begin. However, the lack of output value will eventually hold you back. 
As the replacements start to pour in, here's some gear to think about:
Lighting:

If you're streaming with a camera, why not use some attractive light to make it easier to be seen? It can give even coverage with just one light, and if carefully placed, it can remove unattractive shadows.
Green screen:

A green screen might be useful whether you want to add or remove your background.
Game capture card

: A game capture card is required if you wish to set up a two-computer configuration or stream console games to a computer.
Stream deck:

A stream deck is a touchscreen that enables you to trigger commands with a swipe of your finger. It's useful if you have a lot of scenes to flip between throughout the broadcast.
Why Stream on Twitch?
Twitch has a lot more daily views than YouTube's live game streaming. The mainline is that, in addition to being the most popular live-streaming network, Twitch is a good streaming platform with a lot to offer both streamers and watchers.
Also, Check- Best Twitch Clip Downloader