Twitch has finally made it possible for you to alter your usernames after years of creators pleading, "Let me change my username!" So now once in every 60 days, you can change your username. 
Username changes will not be allowed during an ongoing broadcast and will not be completed if an active VOD upload is waiting, according to Twitch. To update their username, users will need to have a validated email address. If you don't have a confirmed email, you will be asked to do so.
How to Change Twitch Name on Twitch Using a Browser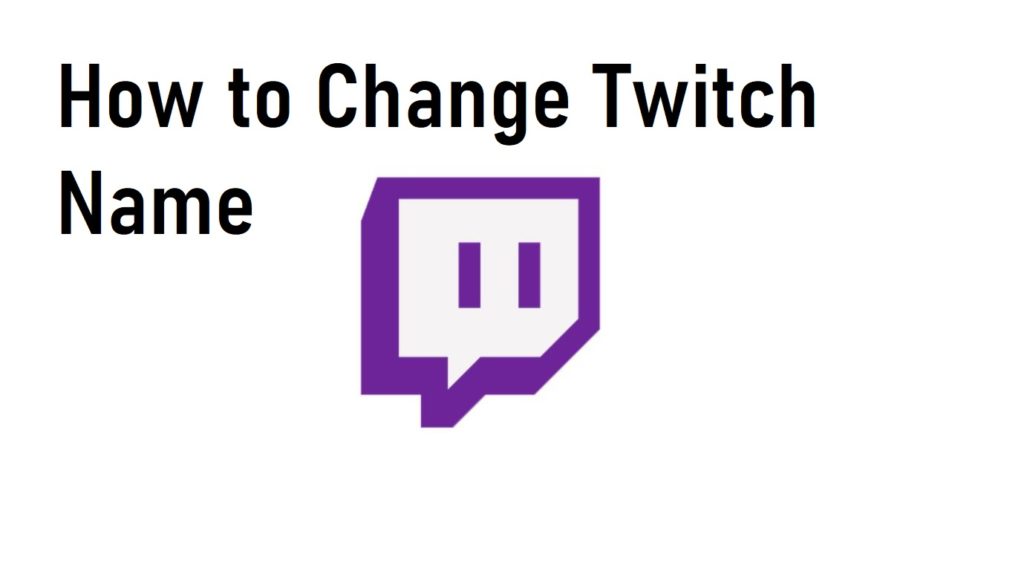 The browser version has the advantage of not being dependent on your platform. It doesn't matter which device you open in the process as long as you're connected to the internet. 
Follow these instructions – how to change twitch name in a browser:
Open the Twitch website in your browser. You can also use the address bar to write https://www.twitch.tv/
Go to your Twitch account and sign in
Your Profile Icon can be accessed by clicking or tapping on it. This should be in your screen's upper right corner
Select 'Profile' from the Settings menu. This should be one of the tab options on the menus' upper half
Scroll all the way down to the Profile Settings section
To edit your username, click or tap the edit button to the right of your username. The icon that resembles a pencil will be used for this
You'll be prompted to enter your new username in a new window. After you have typed it in, click or tap Update
You'll be prompted for your password. When you're finished, click or touch Confirm
You should now be able to browse out of this window with your username changed. The name change will be communicated to you via email
Use the Twitch icon in the upper left corner of the screen to return to the home screen
Also, Check- Best Twitch Clip Downloader 
How to Change Your Twitch Username on an Android 
Although you can modify a lot of your Profile options on the Twitch mobile app, you can't change your username. To access the Twitch website, you will need to use either the desktop app or your phone's web browser. You can follow the steps outlined in the browser version above.
How to Change Twitch Name on an iPhone
The iPhone Twitch app, like the Android version, will not allow you to change your (name) username. Thus, you need to use a computer or the web browser on your phone to access Twitch. To change your username, you can follow the steps in the browser version above. 
What Happens After The Username Is Changed?
To complete the name change, you will need a validated email address. You will also need to enter a code that will be delivered to your phone if you have activated two-factor authentication. Once you have changed your username, you can change it further after 60 days.
Twitch will save abandoned usernames for a minimum of 6 months after you have changed your name. After that, we may decide to add such usernames to the pool of available usernames for new members and the community.