Setup PCSX2 BIOS-One of the first PlayStation 2 emulators for all windows PC is PCSX2 that is still regarded as one of the greatest PS2 emulators accessible because it includes all the plugins you need with having a high level of game compatibility, allowing you to enjoy your gaming experience. If you want to play your favorite PlayStation 2 games on your PC, you will need to know how to set up the PCSX2 BIOS and set up your controller so that you get an amazing experience at home. 
 How To Setup PCSX2 BIOS-The BIOS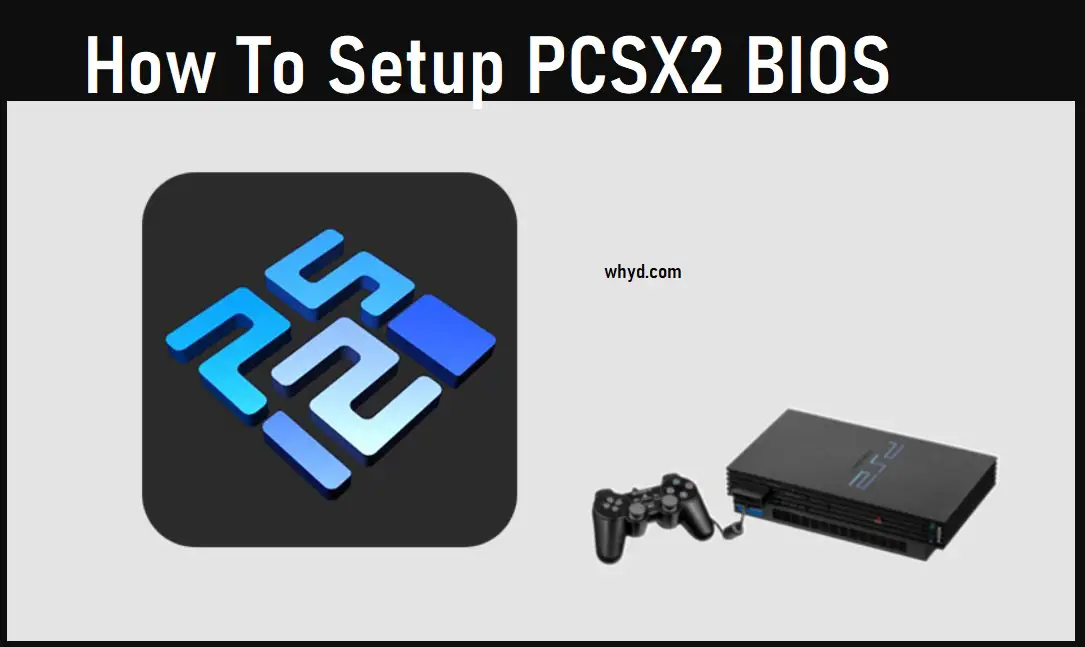 The BIOS, or Basic Input Output System, is a software program that manages communication between system components such as the hard drive, monitor, and keyboard. It keeps track of peripheral types, system and extended memory capacities, and other details.
PCSX2 is not one of those emulators that are tough to set up and customize. The PlayStation 2 BIOS is required if you want to play games on your Windows PC. To continue your simple game session after downloading PCSX2, you'll need BIOS. 
Configuration and Setup
Now that you've installed the emulator, you'll need to set up it for the first time to ensure that it can correctly run your PS2 games so that you don't have to worry about it in the longer run.
For the first time, here's how to go about setting it up:
In your Start menu program list, look for the PCSX2 install folder

Run the application

The First Time Configuration screen will be your starting point

Then press "Next."

Examine the plug-ins that come along with the PCSX2 emulator

Push the "Next" button

Select "Open in Explorer" in the lower right corner of the BIOS screen

A popup will appear, stating, "This path does not exist." "Create it?"

Select "Create" from the drop-down menu

Minimize the configuration window and write down the exact path to the BIOS installation location. Drag the unpacked files from the installation into the folder after it has been opened

Maximize the preceding steps' "First Time Configuration" window. To see the available regions select "Refresh list." 

To finish the setup, select your region and click "Finish."

PCSX2 has now been successfully installed and is ready to use
Keyboard and Gamepad Setup
You may customize your input methods based on your preferences and the hardware you're using, whether it's a keyboard or a gamepad. We grew up jumping with the 'X,' 'A,' or the space bar while playing video games, but that is not the case on a Windows computer keyboard. If the game controls on your PCSX2 PlayStation 2 emulator are driving you crazy, you can select between the two emulators that support custom input. As a result, you can remap controls to suit your needs.
Here's what you should do:
Run the PCSX2 emulator

Select "Config," then "Controllers (PAD)," and lastly "Plugin Settings" from the drop-down menu

There are three tabs to choose from: Pad 1, Pad 2, and General Players 1 and 2 have exclusive use of pads 1 and 2

To set up your controller, go to Pad 1 and select it

You'll see a diagram with all of the buttons you need to set up. The buttons on the controller are identical to those on the PlayStation 2

One by one, click each button and press the matching key on your keyboard or joystick. For each command, repeat the procedure

When you've finished configuring all of the buttons, click "OK."
Loading A Real PS2 Game 
Finally, once you've finished setting everything up, it's time to load your first game and play it! The PCSX2 emulator can play PS2 games directly from DVDs, making it simple to load your favorite game.
Open the emulator after inserting the game into the DVD drive.

Select "System" and then "Boot CDVD."
However, because this would put a lot of burden on your CPU, we propose that you instead rip each game and convert it to an ISO file. 
Turn Your Game Into An ISO File 
PCSX2 is unconcerned with where you place it; thus it is unconcerned about the location. However, you should keep your PlayStation 2 ISOs in a location where you can easily access them.
Go to CDVD > ISO Selector > Browse:

Locate your PlayStation 2 ISO on your PC.

Then click Open after you've clicked on it.

PCSX2 only works with ISO, BIN, IMG, MDF, and NRG files. Furthermore, games must be extracted from their ZIP, RAR, or 7Z archives.

To boot a CDVD, go to System > Boot CDVD (full). Your game will load after a few moments.

In the ISO Selector list, PCSX2 will save every ISO you've ever opened.

So, the next time you launch PCSX2, all you have to do is choose a game from this list.
Also, Read- Best VGA to HDMI Adapter