On Monday, Feb. 21, the nation will observe Presidents Day, a federal holiday commemorating George Washington's birthday and honoring all US presidents who have been in office.
Most shops and restaurants are open on Presidents Day, however, their hours of operation may vary. Here's a quick breakdown of what's open and shut on Presidents Day if you're not working.
Are banks open on presidents day 2022:
Although most banks will be closed, ATMs will be open to provide banking services. TD Bank branches are the only big banks open on the holiday.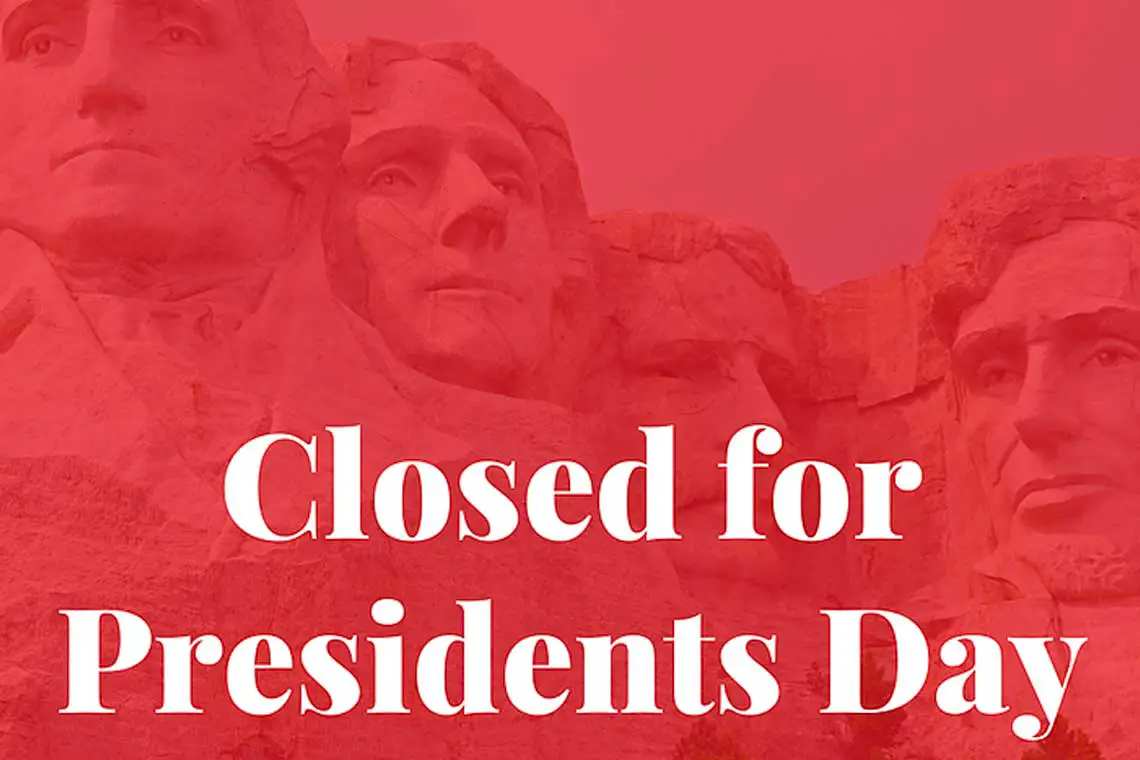 Banks closed presidents day:
On Presidents Day, many banks remain closed. However, there's a possibility your local bank is accessible. If you deposit a check on a federal holiday, your money may be delayed – the deposit will be counted toward the next working day.
A holiday period can cause a recurring billing to be late if the transaction date comes on a federal holiday. Your local branch may be closed due to a federal bank holiday.
What is closed on presidents day 2022:
Delivery of mail and packages
During the holiday, the United States Postal Service will be closed and postal services will be suspended.
UPS and FedEx is shipping and distributing normally, with the exception of FedEx express as well as group economy choices, which will have a decreased service schedule.
Universities and colleges:
Presidents Day is a holiday in which most public schools are closed, however school districts can utilize it to make up for a snow day. Check your school's website and social media sites if parents and kids are wondering if their school will be open on Presidents Day. In honor of the occasion, colleges and institutions are also closed.
Offices of government:
All state, local, and federal govt institutions are closed on Presidents Day.
The Department of Transportation:
On Saturday, February 19th, and on Presidents Day, all DMV offices will be closed.
Libraries:
On Presidents Day, libraries would be accessible, but check your local branch's site regarding service hours.
Stock Exchange:
The New York Stock Exchange as well as Nasdaq are shut on Presidents Day, so investors will have to wait until February 22 to buy or sell stocks.
What is open on presidents day 2022:
On Presidents Day, shopping centers, big retail stores, super markets, & grocery stores will all be open. The major retailers' contact information is mentioned below.
Walmart:
Customers may shop for Presidents Day bargains both online and in-store at Walmart.
Costco:
Costco is operating, and shoppers may find store hours on the retailer's website.
Barnes & Noble (B&N):
On Presidents Day, Barnes and Noble is open, and their hours of operation may be seen here.
CVS Pharmacy:
On holidays, CVS Pharmacy too is accessible. Users can find their hours on the internet.
Apple retail store:
Apple locations are open, and customers looking for holiday hours and promotions may do so here.
Also check: Funko Fair 2022 Funko Pops
Home Depot:
Home Depot will be open, and consumers looking for home improvement supplies can visit their website at any time.
Lowe's:
Lowe's is also open, and the store's openings & Presidents Day specials may be found here.
Check Whyd for more.