Pokémon GO is a popular game and no doubt you must have heard about this game! Pokémon GO truly has a way to promo codes. No doubt we all like free items, especially in Games! So here is the secrete for you guys! Here in this post, we are going to create a list of freebies that you can easily collect because we all like free stuff! We will update this post with new Pokémon GO promo codes and we definitely make sure that you will get access to them VIA this post.
Where to get these Promo codes?
No doubt there are not so many codes out at once, however, Niantic does launch new ones frequently. These are mostly for cosmetics, outfits, and for items like potions, raid passes, revives, and much more. If it's roughly you can use in-game, there can be promo codes given away for it.  These things only work for a restricted time, so do use them when you see them.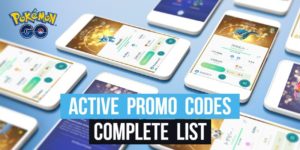 Pokémon GO Promo Code List
Active Pokémon GO codes
53HHNL3RTLXMPYFP – Rewards: 10 Poke balls, 10 Pinap-berries, and 1 Incense (New!)
SWHPH9Z4EMZN7 – Rewards: 30 Poke balls, 1 Incense, and 1 Lucky Egg
E9K4SY77F5623 – Rewards: 10 Poke balls
Expired
VNDJPDJM42KJ8TWQ – Rewards: Ed Sheeran rewards
VVM87WGMMUZHTB8X – Rewards: Ed Sheeran rewards
RWQNL567S5SP7VTL – Rewards: Ed Sheeran's Sweatshirt Avatar item
KUAXZBJUTP3B7 – Rewards: Galaxy A Series Special Edition Avatar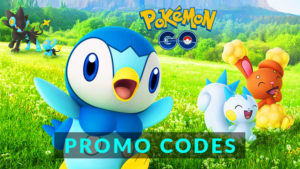 How to redeem Pokémon GO codes?
You cannot really redeem these promo codes via the application itself on iOS devices. In its place, you will need to go to the Niantic Offer Redemption page on the web. From there, you can log in via any kind of process you log into your trainer account on the application. There you will get a box, where you have to paste your code.
Once it was submitted, you will get a quick notification in the application which tells you that you have got your items. They are then revealed in bubbles on the screen, like most bubbles, before recurring to their home in your numerous inventories, depending on the individual item.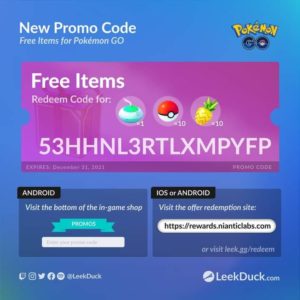 Redeeming them on Android devices  
The above-given method will also work for Android devices, but Android device users can enter the Pokémon GO promo codes on their phone if they would like. This is also simple to do. In Map View, you require to tap the Poke ball button.
From there, you can tap the shop button and at the downside of the screen, has a text field where you can enter it then tap on the redeem button.
To get such amazing updates on Pokémon GO and relevant gaming news keep visiting our website.