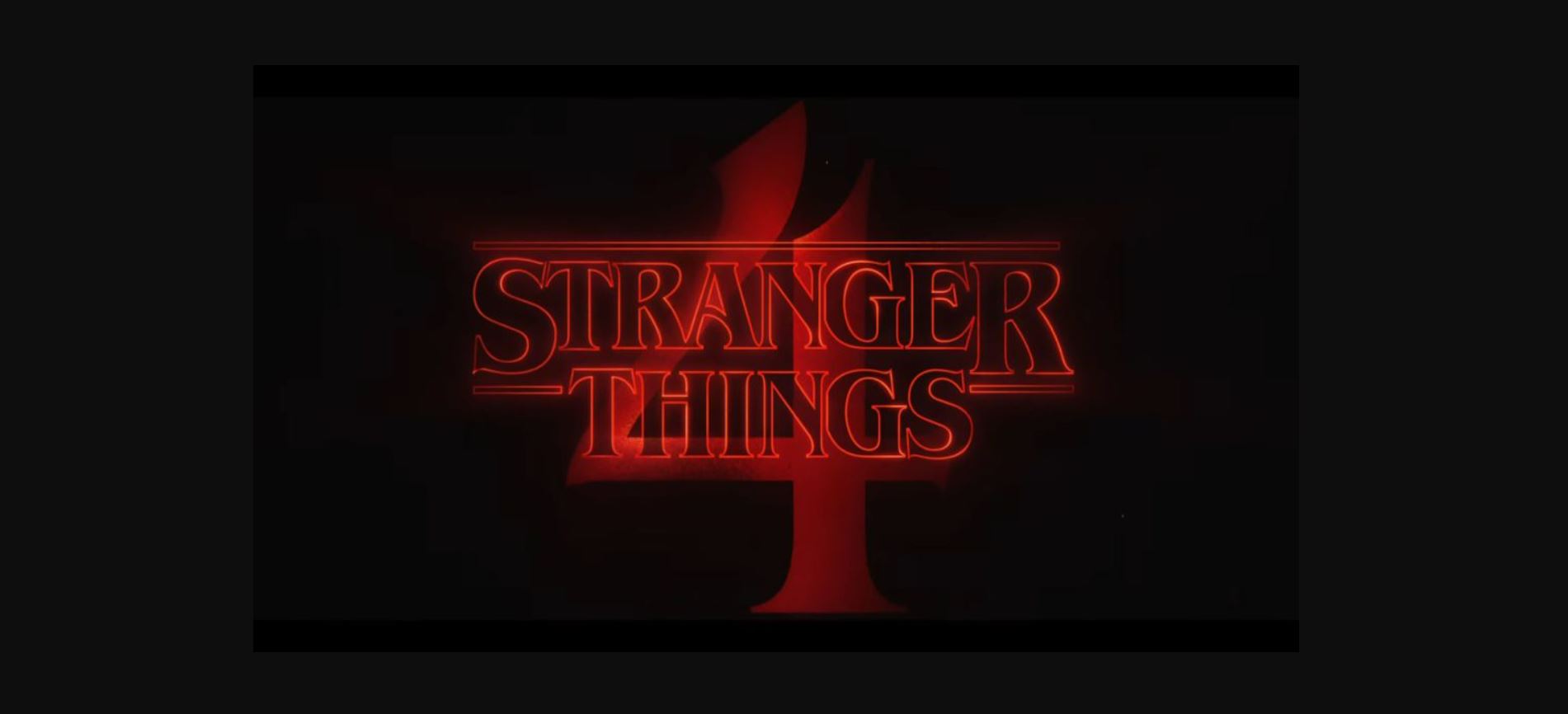 Stranger Things Season 4 has landed yet again another enigmatic teaser trailer video, the latest in a long line of clips promoting Netflix's flagship horror drama's upcoming fourth season. Life is really not so cheerful at all times — what appears to be a relaxing spring break soon turns into a mystery, many encounters with suspicious public officials, and even an explosion.
Interestingly, the new video released by Netflix is labeled 004/004, implying that it will be the final of Netflix's smaller teases for the series before a genuine, full-length trailer will be produced at some point in the future. The teaser begins with pictures of a very '80s-looking California before focusing on Eleven, set to some very fantastic tunes. While doing some peaceful miniature art, she's reading a letter she's penned to Mike.
Millie can be heard declaring in a voiceover in the teaser trailer that she believes that she has finally adjusted and school is no longer a hassle for her. She has gained a bunch of pals. Even though we witness other youngsters insulting her in the teaser and she's plainly being dishonest. In addition, the video has some weird and eerie soundtrack that plays over wide facets of Eleven looking terrified and a weird doll, aircraft, automobile chase scenes, and blasts.
Stranger Things Season 4 Story
The trailer showcases a bit of insight into the story of the series. The fourth season is set in the 1950s, and Robert Englund depicts the Creel family's father, who kills his wife and two children. With the main ensemble divided into 2 groups for Season 4, California and Hawkins, Indiana will almost certainly be evenly represented before the protagonists rejoin. California should also be a fresh backdrop for the show, as living in the 1980s in California was vastly different from life in a small town in Indiana.
Stranger Things season 4's latest teaser may raise more questions than answers, but it will undoubtedly help Netflix create anticipation for the show's comeback next year.
Stranger Things Season 4 Cast
The characters break into the abandoned Creel estate, which is anticipated to play a major role in Stranger Things season 4's storyline, according to the trailer released during Netflix's event. In Season 4, Millie Bobby Brown will continue to play her role as Eleven, and Jim Hopper and Dr. Martin Brenner will also return.
Netflix has announced the new recurring cast and crew as well as a full new line of performers for the upcoming season. Jamie Campbell Bower, Sherman Augustus, Eduardo Franco, Mason Dye, Robert Englund, Joseph Quinn, Nikola Djuricko and Tom Wlaschiha will be there on the show and will appear in recurring roles.
Stranger Things Season 4 Release Date
Season 4 will air approximately two years following season 3, which began in July 2019. Production was momentarily halted because of the COVID-19 epidemic, but it was eventually resumed with safety procedures in place.
This teaser likewise lacks a clear release date: Netflix has merely stated that the series will be launched sometime during 2022. 
Stranger Things Season 4 Release Date- Not Confirmed Yet But Expected in 2022
Stranger Things Season 4 Episodes
Netflix has also stated the titles for all nine Season 4 episodes. Here is the entire list of Stranger Things Season 4 Episodes:
The Hellfire Club

Vecna's Curse

The Monster and The Superhero

Dear Billy

The Nina Project

The Dive

The Massacre at Hawkins Lab

Papa

The Piggyback
Well, the time will tell that the show beholds for all the fans of the series! One thing is for sure that the season will definitely have the viewers on edge!