Well, it is not possible that you are a binge-watcher and you have not heard about Squid Game. The Korean show on Netflix has shattered all possible records. Squid Game is a Netflix show directed and written by Hwang Dong-hyuk about a group of 456 people from many sorts of backgrounds who are chosen to engage in a variety of children 's games with life-threatening repercussions in order to gain 45.6 billion (USD 38.7 million) prize money.
Many of the fans are waiting for the Second Season of the extremely successful series. With the creators and actors expressing their points of view on Season 2, the tongues are left wagging. Many of you must be thinking if the show will actually get a revival and if it does, what will be the plot and when will the show return. If you want to explore everything regarding Squid Game Season 2, keep reading the space!
Squid Game Season 2 Revival Status
Netflix has revived many of its programs for a season 2, and there's no basis to believe Squid Game won't be revived as well. However, the series' developer's difficulties may make the delay for an upcoming season even longer.
While Hwang the creator of Squid Game does not appear to be overjoyed at the notion of returning to the program, he certainly appears to have considered how he will accomplish it. He declared that they are not having any fixed plans for Squid game Season 2. Moreover, he told that if he would have to do it, he won't be doing it alone. He will have a team to accomplish the task. That could help speed up the production of Squid Game season 2, but it doesn't appear to be on the cards very soon. Maybe the show's international prominence will alter that.
Moreover, during a conversation with Vulture, Netflix's Worldwide TV Chief, Bela Bajaria, was allegedly "upbeat" about the series' fate, although she did remark that the option to commission Squid Game Season 2 is contingent on the series' creator, Hwang Dong-hyuk. He's focusing on a movie as well as other projects, Bajaria stated at the time. But they are attempting to determine the best arrangement for him.
Series Creator on Squid Game Season 2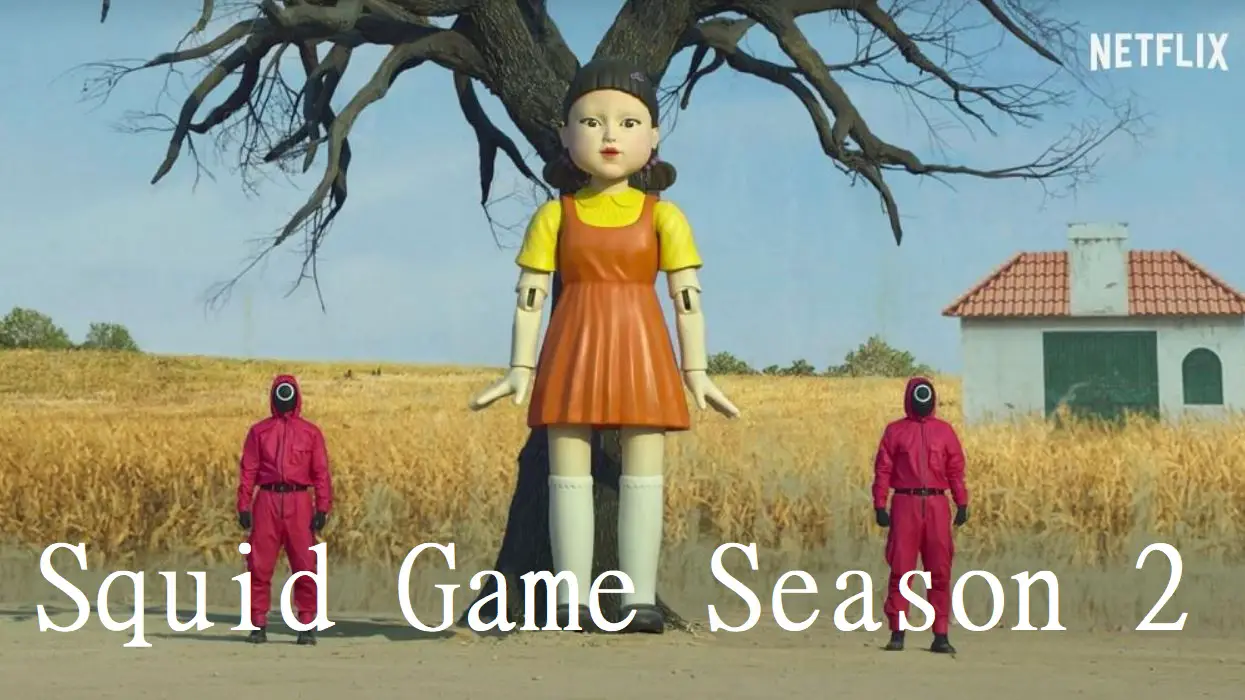 Following the overwhelming popularity of Netflix's K-drama Squid Game, series developer Hwang Dong-hyuk is currently brainstorming concepts for the show's Season 2. Hwang mentioned some potential stories for the program that have still to be handled in an interview with The Hollywood Reporter. The show's worldwide popularity has propelled it to the top of Netflix's most-watched shows. Hwang Dong-hyuk revealed the lonely task of writing the program in a conversation with Variety. As a matter of fact, it took six months only to compose the very first two episodes.
Hwang further talked about how the series aims to reach a worldwide audience by including games that evoke back memories for grownups who grew up playing them. He claims that because the principles of the children's games are simple to understand, anyone from anywhere in the globe may love the spectacle.
Hwang adds that there appears to be plenty of promise for Squid Game Season 2 if it is created, providing insight into the ideas that are forming in his head. Despite the fact that the first season ended on a cliffhanger, he felt it was a strong closure for the series as Gi-Hun attempted to challenge and confront the entire framework, he added.
Lee Jung-Jae expressed the desire for Squid Game Season 2
Meanwhile, in a subsequent conversation, Lee Jung-Jae, the actor who played gambling maniac Seong Gi-Hun a.k.a. Player 456, indicated that he will prefer to replay his character. He said that he would have to play the character once more if there is a season 2 since he had so much love and support from viewers.
He said that at this time, he has no idea how the narrative will continue, how the characters will alter, or whether any new faces will be introduced to the narrative. He added that he is also not sure if Gi-Hun's part is still the main one or if it will be more of a supplementary position.
Furthermore, giving more insights into the shooting process of the Squid Game, Lee Jung-Jae admitted that the final sequence was difficult for him both mentally and physiologically. He added that it is because Gi-Hun is in a lot of pain as a result of all the games. And he understands that in order to stay alive, he must accept that he misleads people, thus he's disgusted with himself and in Sang-woo [Park Hae-soo], a good mate, who deceived him.
He added that the moment itself is really tragic since these two people are battling against each other with their lives in jeopardy despite being childhood pals. He also recalled filming that sequence where the pair were battling in the wintertime in the freezing temperatures.
It shows that the actor is ready to take on challenges again if required in the Squid Game Season 2. Well, of course, we would love to see him back in the succeeding season of the popular show!
Squid Game Basic Plot
Squid Game, which began broadcasting on September 17, is about a bunch of individuals in South Korea who are deeply in debt. They're duped into a fatal children's game competition, but several of them agree to rejoin since they realize the games that are their sole chance to win the funds they require to thrive. There's a lot of money on the line. The players keep on eliminating and the final winner gets the cash prize.
What is the meaning of the name Squid Game?
Seong Gi-hun (Lee Jung-Jae) says in the first episode that Squid Game was a game that kids in his neighborhood used to practice on a squid-shaped arena. It's similar to Red Rover or a more complex form of tag. No spoilers, however, the Squid Game itself appears in the fatal tournament at some point.
Squid Game Season 2 Plot Possibilities
Hwang listed additional topics that could lead the series' narrative, stating that he attempted to complete Gi-Hun's story in a simple-but-ambiguous way. He started by telling the narrative of the police officer's brother, who seems to be the Front Man. He has spoken about the tale of the recruiter who attracts prospective participants to join the game of 'Ddakji' at several train stations, adding that he desires to learn further about the brothers' unusual connection.
Finally, he indicated the potential of pursuing Gi-Hun's story in which he refuses to board an airplane to the United States in order to face the kingpins driving the fatal reality competition and put a halt to people's suffering.
Champion Seong Gi-hun hasn't exhibited any interest in spending his large gains at the conclusion of the first season, presumably distraught after witnessing his buddies perish. But, as he was about to board an aircraft to Los Angeles to see his precious daughter, he realised the charade will go on, and he stepped off the flight determined to put an end to it. Squid Game Season 2 will likely be defined by just how he re-enters the league. It really doesn't appear like he'll be able to contest anymore, but he might disguise himself as one of the red-suited officers.
Hwang In-ho conquered the game in 2015 and chose to take on the role of Front Man, directing the competition for the enigmatic host, who comes out to be the aged Oh Il-Nam. In-Ho shot his brother, police officer Hwang Jun-ho, although it's uncertain if he executed him. We seldom witnessed his corpse, and the fraternal rivalry would allow for a compelling season 2 storyline. It might be possible that Jun-ho makes it out alive, and the brothers chose to take down a contest.
Which characters from the Squid Game could make a comeback?
You would have loved several characters on the show. Well, everyone has their own favorites! Moreover, Squid Game Season 2 might see the following characters again!
Seong Gi-Hun
Seong Gi-Hun was, of course, the lone first opponent to survive. The second season, like the original, might be focused on him. And perhaps his wife and their child will join him from the United States. 
Brothers Hwang In-ho and Hwang Jun-ho
Jun-ho might still be surviving, and regardless if he isn't, his brother will have to face the knowledge that he attempted to murder him. Perhaps spectators will see a reminiscence to the 2015 competition that In-ho triumphed, which could clarify why he remained with the game rather than departing with his cash.
Sang-Woo's mother and Kang Cheol
For many observers, the death of North Korean dissident Kang Sae-Byeok was one of the most heartbreaking tragedies in Squid Game. Gi-hun, on the other hand, tracked out her younger brother, Cheol, and gave him to Sang-Woo's mother to nurture with the help of a large sum of money. It would be fascinating to observe how Cheol is adapting to his newfound circumstances. It'll be fascinating to watch whether Sang-Woo's mother ever finds out that her beloved son has been taking funds from his customers.
Recruiter for the game
We don't recognize his identity, but Gong Yoo, a South Korean artist, portrays the good-looking man who lures impoverished people desperate for cash into the game. What motivates him? What's his backstory? Season 2 might shed some light on why he's engaged and what he is about.
Well, time will only tell whether these viral assumptions are correct or not!
Squid Game Season 2 Release Date
As we have already discussed, right now there are no concrete plans on making the Squid Game Season 2. Therefore, there is no release date of Squid Game Season 2 as of now. It will take a good course of time for the Squid Game Season 2 release.
Squid Game Season 2 Trailer
Season 2 does not yet have a trailer. It's only a matter of how long before an update or teaser trailer is produced, considering the series' huge following. A full teaser for the future season, however, is uncertain to be revealed until 2023.
What is the ideal way to watch Squid Game?
The nine-episode series will only be available on Netflix. Squid Game is a Netflix show from South Korea that has been dubbed into English. And, unlike some programs where the dub is a little lacking, this is excellent work. So, you can head on to the official app or site of the streaming giant and watch it out!
Well, hopefully, you have gathered all the information regarding what's going on regarding the Squid Game Season 2. The time will tell if the popular internet sensation will get a succeeding season or not. We will have to wait and watch! Till then, enjoy the initial season of the Series on Netflix!
Also, Read About- Another Life Season 3