Indigenous Peoples Day honours and remembers Native Americans, as well as their traditions and rituals. Indigenous Peoples Day is held on the second Monday in October in the United States, and it is a recognised city and state holiday in many cities. It began as a counter-celebration on Columbus Day, the United States' national holiday commemorating Italian explorer Christopher Columbus. 
Several people reject Columbus Day, stating that he represents "the horrible history of colonisation in the Western Hemisphere" and that it is a sanitization or cover-up of Columbus' acts, such as enslaving Native Americans.
Indigenous Peoples Day was founded in 1992 in Berkeley, California, to commemorate the 500th anniversary of Columbus' entry into America on October 12, 1492. The event was established two years later in Santa Cruz, California. Many more towns and states began to observe the holiday from 2014.
History of Indigenous Peoples Day 
Now, when you have understood What Is Indigenous Peoples Day, let us now know about how it came into existence.
In 1977, at a United Nations worldwide meeting on discrimination, the first seedling of Indigenous Peoples Day was laid. South Dakota was the first state to declare the day in 1989. Berkeley, California and Santa Cruz soon followed the same.
Despite the fact that Columbus Day was still called that until 1937, many people elected to call it Indigenous Peoples Day to honour Native Americans' distinct culture and existence. Columbus Day has long been a cause of agony for Native Americans because it commemorates 500 years of colonial torment and oppression by European sailors such as Columbus and others who settled in America.
Indigenous Peoples Day highlights the suffering, tragedy, and failed promises that the commemoration of Columbus Day has obliterated. The native communities had been effective self-sufficient civilizations for hundreds of years until he arrived. Year after year, the effort to rename Columbus Day to Indigenous Peoples Day gains traction in additional states, municipalities, and cities nationwide.
Indigenous Peoples Day honours, promotes and acknowledges the rich traditions and customs of indigenous peoples of the world, not just America. Their heritage and manner of existence include knowledge and valuable information on how we might lead a much more sustainable existence.
A minimum of thirteen states (Alaska, Hawaii, Lowa, Louisiana, Maine, Michigan, New Mexico, North Carolina, Oregon, South Dakota, Vermont, Washington, DC; Wisconsin) do not observe Columbus Day; rather, South Dakota commemorates Native American Day. Several Oklahoma governing bodies have declared the day "Native American Day" or renamed it after their own communities. The California state legislature debated and failed to pass AB55, a bill that would have legally replaced Columbus Day with Native American Day.
In 2017, the Los Angeles City Council decided in favour of replacing Columbus Day out with Indigenous Peoples Day, after identical favourable votes in Bangor, Maine, Oberlin, and Ohio in the prior weeks of the aforementioned month. The D.C. Council agreed to temporarily replace Columbus Day out with Indigenous Peoples Day on October 10, 2019, only just a few days before the holiday was to be observed in Washington, D.C. Councilmember David Grosso spearheaded the bill, which now needs approval from Congress to become law. 
Why is National Indigenous Peoples Day Important?
It honours the Original Residents of the Nation
Indigenous Peoples Day is a celebration honouring North America's first settlers, the Native Americans.
It acknowledges Native Cultures
Indigenous Peoples Day celebrates the ancient heritage, customs, and lifestyles of indigenous peoples all across the globe.
It expresses its Support for the Indigenous People
On this day, people should take a principled stand in solidarity with indigenous peoples. 
When is Indigenous Peoples Day 2022?
Indigenous People's Day 2022 will take place on October 11. 
Following are the dates for Indigenous Peoples Day in the upcoming years.
| | | |
| --- | --- | --- |
| Year | Date | Day |
| 2022 | October 10 | Monday |
| 2023 | October 9 | Monday |
| 2024 | October 14 | Monday |
| 2025 | October 13 | Monday |
| 2026 | October 12 | Monday |
Indigenous Peoples Day 2022 Celebrations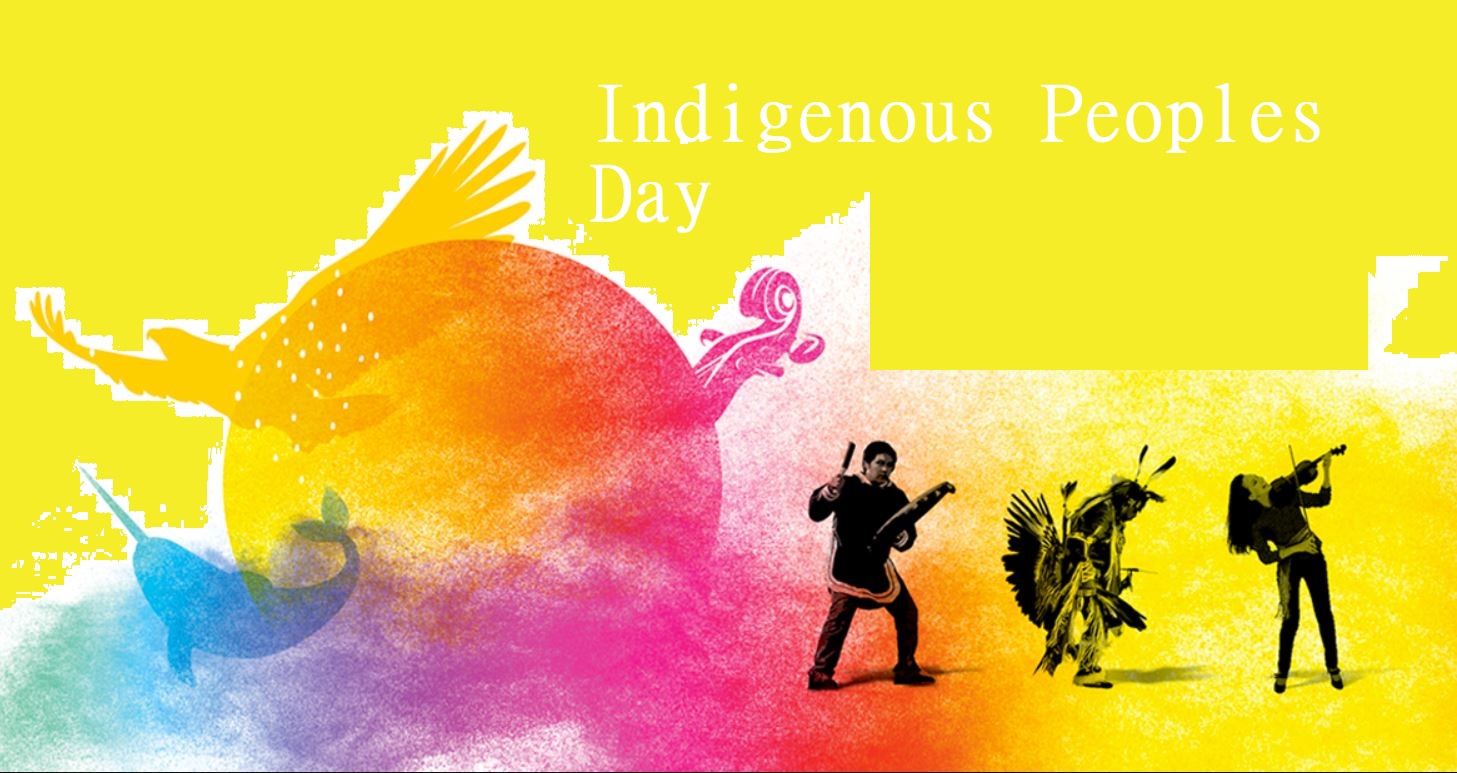 Here is how you can celebrate Indigenous Peoples Day 2022:
Respectful language should be used.
Language is crucial since it enables us to recognise the heterogeneity of Indigenous peoples. We just use plural Indigenous peoples as there are over 600 tribes in the United States, each with their own cultures and heritage. You must be understanding this now when you know What is Indigenous Peoples Day and its purpose.
Instead of generalising Traditional cultures for all Indigenous Americans, attempt to allude to a single tribal country when addressing Native history and traditions. People should be referred to as "citizens" of tribes rather than "members." Other expressions that are suitable encompass Native Americans, American Indians, and Alaska Natives. 
2. Participate in a virtual Indigenous Peoples Day 2022 celebration.
To discover further regarding Indigenous Peoples Day, search for online webinars and events. Watch out for Indigenous people to discuss their historical legacy as well as their contemporary circumstances. 
3. Demand for Indigenous Peoples Day 2022 to be recognized by Congress.
Contact your officials and urge them to declare this day a national holiday. Indigenous Peoples Day is observed in certain states, although it is not yet a federal holiday. Many individuals want Congress to declare Indigenous Peoples Day instead of Columbus Day. 
4. Practice acknowledging the land. 
Discover about tribes who used to dwell on the place you now feel at home. Take a moment to recognise the tribes that initially administrated the lands before you start your day. Recognizing land is simply one stride to stop Native peoples from being erased. 
5. Become a part of the anti-mascot campaign.
"Indian" mascots are derogatory and dangerous. They create preconceptions that have been shown to harm young Indigenous students. If you notice these inappropriate mascots being utilised in local sports, file a complaint with the local government. If you encounter these mascots in pop culture or by major clubs, voice out on social networking sites and sign the petition.
6. Promote the voices of Native peoples via social media.
Make the most of your online networking platform by promoting traditional Indigenous voices this Indigenous Peoples Day 2022 . That absence of depiction is sometimes referred to as "erasure" or "invisibility" by Native and non-Native scholars and campaigners. By posting their work on social media, you can assist to elevate the perspectives of today's Native peoples. To raise awareness, utilize the hashtag "#IndigenousPeoplesDay."
7. Make a donation to an organization that helps indigenous peoples.
At the moment, help indigenous peoples. It's vital to respect Native Peoples heritage, yet it's also critical to help them in the present. The native communities are all here to thrive! Aid organizations devoted to Indigenous Peoples activism, teaching, and dissemination of their history.
8. Writers and artists from the Indigenous community may teach you a lot.
Numerous Indigenous artists use art to express themselves. Individual Indigenous artists' opinions and experiences can be learned by studying and seeing their work. Additionally, by purchasing material and artwork from Indigenous creators, you are supporting the increased inclusion of Native peoples in the mainstream press. So, be sure to do this on Indigenous Peoples Day.
9. Dispel the myths surrounding Columbus Day.
Before Christopher Columbus came to the West, indigenous peoples had resided there for hundreds of years. This Indigenous Peoples Day emphasize the historical and current endurance and ethnic persistence of Native peoples. From the moment they came, European settlers began enslaving Native Americans. Columbus and his crew were cruel and violent towards Native Americans. In the 130 years following the first European contact, Native Peoples destroyed 95 per cent of their populations.
10. Supporting businesses that are owned and operated by Native Americans.
Native-owned enterprises play a critical role in society. They offer work possibilities and financial assistance, and they may even aid in the preservation of Indigenous cultures. Due to racism and discrimination, these firms typically confront higher challenges than non-Native held firms. Search for Native-owned enterprises in your area or on the internet.
11. Disseminate information regarding Native American rights.
Read the United Nations Declaration on Indigenous Peoples Rights (UNDRIP) on this Indigenous Peoples Day. You can learn about the global rules that safeguard Native peoples from prejudice and recognise their accomplishments by doing some research. Such agreements are essential as they provide Native Americans with a platform to speak for themselves when local and state governments refuse to do so. 
Is Indigenous Peoples Day observed as a National Holiday?
This is not a government-observed holiday. On this occasion, government and the public institutions, organizations, and schools do not halt; nevertheless, big events and outreach programmes may be held to honour the yearly observance.
Similar celebrations like Indigenous Peoples Day
Every year on August 9, the United Nations (UN) commemorates the International Day of the World's Indigenous Peoples to advocate and safeguard the interests of the world's indigenous peoples. This ceremony also honours indigenous people's accomplishments and commitments to global challenges.
2. National Indigenous Peoples Day is celebrated on June 21. It's a day for every Canadian to commemorate and embrace the First Nations, Inuit, and Métis peoples' distinct history, diversified traditions, and significant achievements. These three tribes are recognised by the Canadian Constitution as Aboriginal peoples, commonly known as Indigenous populations.
Hopefully, now you know When is Indigenous Peoples Day and What should be done to mark the event!
Also, Read About- National Boyfriend Day