We had nothing to keep us occupied while quarantine kept us confined to the four walls of our house. Nothing appears to thrill us no matter how long we watch TV or browse through our phones. Then came Netflix, which provided a wide range of new movies, fascinating programs, and international television shows, among other things. Netflix was just what we needed in quarantine, and "Netflix and Chill" became our mantra. 
A Netflix account includes mobile, basic, standard, and premium monthly membership packs that are better suited to everyone's requirements and objectives, with prices ranging from Rs.200 to Rs.800. The pricing varies depending on the plan since some provide HD quality films and the ability to watch them on several devices at the same time. The best aspect about having a Netflix account is that it is completely free of advertisements and may be canceled at any moment.
First-time Netflix customers are given a 7-day free trial during which they may view programs and movies for free. The subscriber may cancel the subscription at any time before the end of the trial period, after which they will be required to pay according to their subscription terms.
How To Cancel A Netflix Account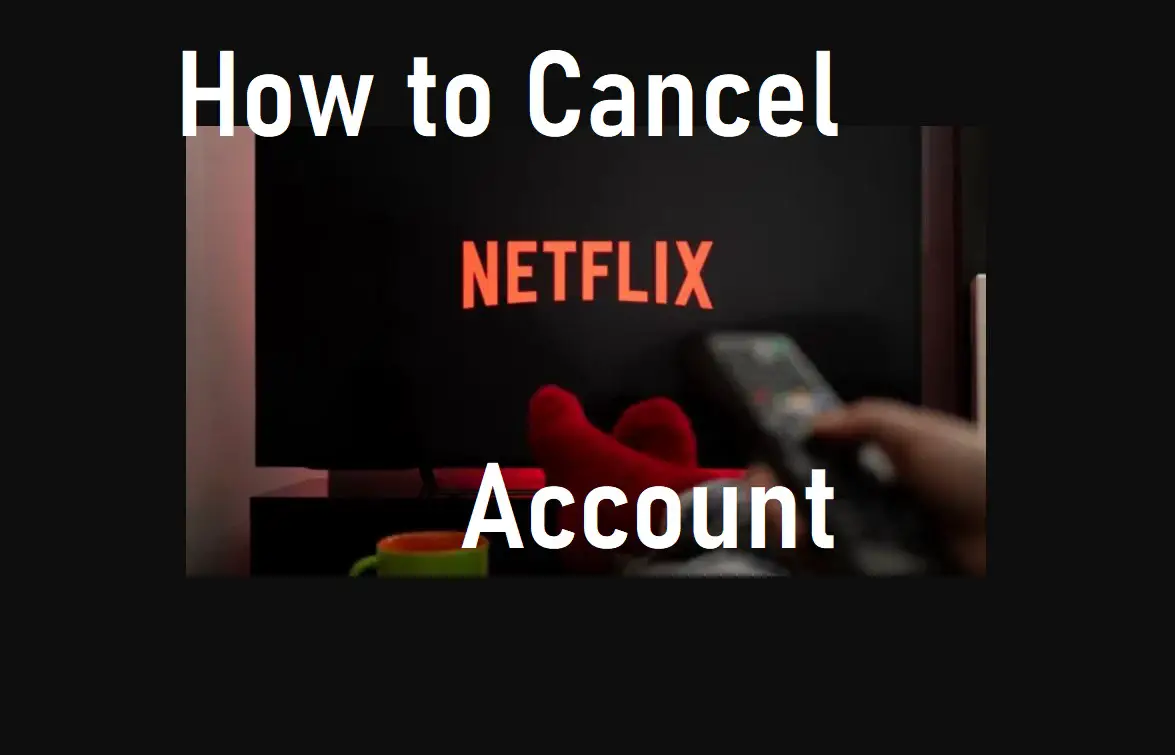 Just as simple as it is to sign up for a Netflix account, similarly it is as simple to cancel a Netflix account. The steps on how to cancel a Netflix account are as follows;
 

On Smartphones:
      Step 1 – Firstly log in or sign in to your Netflix account through the Netflix app and head over to your profile section.
      Step 2 – Tap or click on your profile icon located in the top right corner of your phone.
      Step 3 –  On clicking, a list will pop up, out of which the first option will be the account option. Click on the "Account" option.
      Step 4 – It will further direct you to the account page. Scroll down on your account page till you find a "Cancel Membership" button and tap on it.
      Step 5 – It will redirect to a "Cancel Plan" page where you cancel your account permanently by clicking on "Finish Cancellation".
The visual illustration is depicted in the picture down below
How To Cancel A Netflix Account On Computer:
You can cancel your Netflix account on a PC or computer using the web browser.
      Step 1 – Open the web browser and type in Netflix.com.
      Step 2 – Once you have reached the Netflix page sign in to your account.
      Step 3 –  When you reach your account page, look for a downward-pointing arrow mark on the top right of the page and click on it.
      Step 4 –  A pop-down list will appear. Click on "Account" from the pop-down list.
      Step 5 –  After clicking, it will direct to the Netflix account page. Under the heading Membership and Billing, you will find an option called "Cancel Membership". Click on it to cancel your Netflix account. 
Suppose you have a DVD plan connected to your Netflix account, you can cancel it by clicking on "Cancel DVD Plan" and confirm it for cancellation.
Also, Read- Airpods 3 
In some cases where you do not find the above-mentioned options on your browser, that could mean that you would have enrolled in Netflix through a third party You can find information as to who is paying your bill on your page. Contact the company or the person in charge of paying bills to cancel your Netflix account subscription.
In the case where your Netflix account is billed through iTunes. You can cancel your Netflix account via iPhone or iPad in the following steps.
           Step 1 –  Go to your iOS device and click on the settings app.
           Step 2 –  Next click on "iTunes and Apps Store".
          Step 3 –  Click on your Apple ID at the top of your screen and further click on "View Apple ID".
          Step 4 –  Tap "Subscriptions" and search for Netflix in the list of subscriptions and click on it.
          Step 5 –  Click on "Cancel Subscription" and further Tap "Confirm" to cancel the Netflix account from iTunes.
And that's how it is done. Easy and less complicated.Hope this blog has answered your doubts on how to cancel a Netflix account through multiple devices.