With this first half of October now the mysterious season is undoubtedly in full swing. The good news for gamers is that many live service games are getting into the Halloween spirit by releasing fresh themed content, and Call of Duty: Warzone is one of them. This reputed franchise has released an amazing trailer for its Halloween content recently called "The Haunting", which sees Scream's Ghostface straight-up murder steamer Faze Swagg.
The pronouncement of the Haunting approves rumours of Activision's premier FPS authorisation providing players with another round of its Halloween event. Signs of The Haunting's reappearance started at the starting of the month, with a cryptic candy-filled bucket found inside one of the garages in Nuketown.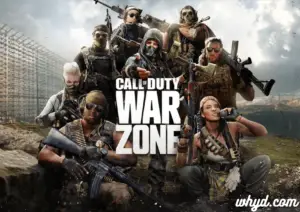 What's the new trailer of Call of Duty warzone says about?
The ingenious Call of Duty trailer stars with Faze Swagg playing around of Warzone, who then gets a call from the 90s slasher himself, Ghostface. After creepily telling Swagg he recognises where he is in-game, the slasher pulls a lethal ultimate move on his character.
When it comes to the middle session of the trailer it's likely to be a sizzle reel of what players can anticipate, comprising the return of Ghosts of Verdansk and a host of new horror-filled content. The end part of this amazing trailer cuts back to Faze Swagg, who probes if he is getting trolled. The pro-gamer grasps his door unlocked, just before being knifed to death by the Scream Villain.
The Haunting event for Call of Duty: warzone and Call of Duty: Black Ops Cold War will see the reappearance of fan-favourite LTMs like the formerly mentioned Ghosts of Verdansk, along with adequately fresh content for players to discover. These comprise fan favourite map Nuketown getting a Halloween makeover, appropriately named Nuketown Halloween, and the new LTM scream Deathmatch pits weaponless survivors against two Ghost faces.
Beyond consistent multiplayer, the Call of Duty: Black Ops Cold War's Zombies mode is also getting its own unique Halloween content. All Hallow's Eve Outbreak provides a deep challenge for skilful players, tasking them with dissipating a province of ever-increasing difficulty as well as an Orda. For all the Zombies game types, Scare Packages will drop in every five rounds and new zombies will spawn with lanterns on their heads.
The haunting is also probably the last main event for BOCW, as Call of Duty: Vanguard launched in just a few weeks. No doubt the trailer is just amazing and feels both funny and scary and is definitely based on the theme of Halloween. Many Halloween lovers to boot up Call of Duty over the next few weeks while all the horror associated content may cause players to hide and wait for the release, Call of Duty itself is calling camping an act of pusillanimity. What's your view on this Halloween theme based trailed? Lets us know under the comment section.
Also Read: Pokémon GO – How Pokestop Power-Ups Work