The exhilaration for the 2022 Tour de France started around five minutes after the 2021 Tour de France ended. With every year, we see the Tour become superior, lengthier, advanced, tougher, and the whole thing in between. This is the road bike race that fascinates the world, where riders' names are engraved into the history books and where cycling fans are encouraged beyond their barest imaginings.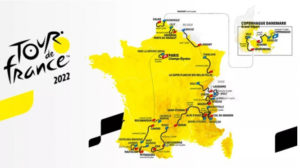 Tour De France 2022 dates
The Tour de France will start on Friday 1st July 2022 until Sunday 24th July 2022. Last year's Tour was earlier in the year due to the Olympic clash, so it's now back in its normal July spot in the cycling calendar. Tour de France Femmes will start on the same day that the men's race ends.
Tour De France 2022 stages
Here we are going to provide you with the Tour De France 2022 stages.
Stage 1 | Copenhagen – Copenhagen
2022-07-01 13km
Stage 2 | Roskilde – Nyborg
2022-07-02 199km
Stage 3 | Vejle – Sønberborg
2022-07-03 182km
Stage 4 | Dunkerque – Calais
2022-07-05 172km
Stage 5 | Lille Métropole – Arenberg Porte du Hainaut
2022-07-06 155km
Stage 6 | Binche – Longwy
2022-07-07 220km
Stage 7 | Tomblaine – La Super Planche des Belles Filles
2022-07-08 176km
Stage 8 | Dôle – Lausanne
2022-07-09 184km
Stage 9 | Aigle – Châtel les Portes du Soleil
2022-07-10 183km
Stage 10 | Morzine les Portes du Soleil – Megève
2022-07-12 148km
Stage 11 | Albertville – Col du Granon
2022-07-13 149km
Stage 12 | Briançon – Alpe d'Huez
2022-07-14 166km
Stage 13 | Bourg d'Oisans – Saint-Étienne
2022-07-15 193km
Stage 14 | Saint-Étienne – Mende
2022-07-16 195km
Stage 15 | Rodez – Carcassonne
2022-07-17 200km
Stage 16 | Carcassonne – Foix
2022-07-19 179km
Stage 17 | Saint-Gaudens – Peyragudes
2022-07-20 130km
Stage 18 | Lourdes – Hautacam
2022-07-21 143km
Stage 19 | Castelnau-Magnoac – Cahors
2022-07-22 189km
Stage 20 | Lacapelle-Marival – Rocamadour
2022-07-23 40km
Stage 21 | Paris la Défense Arena – Paris Champs-Élysées
2022-07-24 112km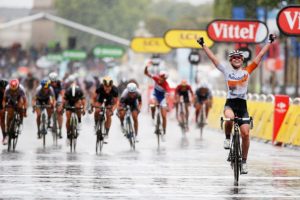 Tour De France 2022 route profile
The 2022 Tour de France route will be ready to start in July with a 13km time trial in Copenhagen and other features comprise a stage across the cobblestones of Paris-Roubaix, a first mountain finish at La Planche des Belles Filles, a reappearance to L'Alpe d'Huez, more summit finishes in the Pyrenees and a concluding 40km time trial.
The 2022 Tour de France will start in Copenhagen after a one-year interruption caused by a clatter with the European Football Championships in the Danish capital. Subsequent a 13km city-center time trial on Friday, 1st July, two flat phases shadow, then an occasional initial rest day for on 4th July 4.
Racing proceeds on Tuesday with a stage on the northern French coast, with stage 5 including 19.4km of cobblestones from Paris-Roubaix fame. The route then heads into Belgium for a start in Binche on stage 6 and heads south via Luxembourg to an effective finish in Longwy. Stage 7 brings summit finish at the Super Planche des Belles Filles. The weekend sees the Tour head further south on mountainous topography into Switzerland.
The second week will start with three Alpine Mountain stages, and stage 12 on Bastille Day takes the peloton to the 21 hairpins of L'Alpe d'Huez after a four-year non-appearance. Then three phases appropriate for the cyclists will lead to Carcassonne for a rest day on July 18.
The third and concluding week conveys high elevations on stages 17 and 18, with back-to-back summit finishes at Peyragudes and then Hautacam. The villages of Lacapelle-Marival and Rocamadour will host the final 40km individual time trial on 23rd July, and then riders will allocation to Paris on Sunday morning for the traditional finale around the French capital.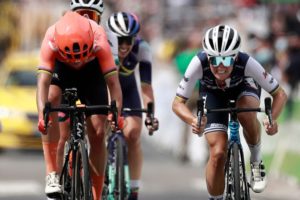 Tour De France 2022 tickets
Tour De France 2022 tickets are available with 5 different packages. Let's discuss more on these packages.
Package 1 VIP -Tribune Elysées € 450
Grandstand seats in the official tribune 'Elysées' are located just after the finishing line on the right-hand side of the Champs Elysées. With the circuit of the 109th Tour de France going further up the Champs Elysées towards the Arc de Triomphe, this will be a pretty good location to watch the proceedings.
Package 2 VIP-La Terrasse € 695
Located at Place de la Concorde, 'La Terrasse is the ideal place to experience the thrills of the Tour de France! You will be in the heart of the action throughout the day and will enjoy a breath-taking view of the most beautiful avenue in the world.
Package 3 VIP- Espace Elysee € 745
The Tribune Elysee with food included. Located near to the finishing line, the 'Élysée' zone was a new offer for a few years and we are pleased to offer again for the finale of the 2022 Tour de France and is as close as it gets when it comes to the sprint finish and awards ceremony.
Package 4 VIP Le Grand Palais € 295
Located on the left side of the Champs-Élysées, just next to where the peloton will pass, the 'Grand Palais' grandstand is where you will have a front-row seat for the finish
Package 5 VIP Espace Rive Gauche € 995
Located in front of the finishing line, the 'Rive Gauche program provides a high-quality service. You will have a front seat to experience the enthusiastic final finish of the 109th Tour de France.