Whatsapp is one of the most popular messaging apps in the world. The messaging platform has almost replaced SMS as the daily communication engine between them. 
This application not only helps in sending simple text messages but also implements a myriad of features that make it easier to execute. 
The app is packed with features such as WhatsApp status features, video calls, voice calls, and sends multiple photos and videos to your friends. 
However, there is a feature that is gaining attention, called the message deletion feature. You can delete messages sent to recipients. 
If you delete it, no one will be able to see the messages and Whatsapp has no feature to see that deleted message but what if we disclose some methods to see the deleted messages? Sounds good?
In this article, we will show you a solution that can easily read deleted messages on WhatsApp. Like this:
How do I delete a message on Whatsapp? 
It is important to know this feature before teaching the trick to display deleted messages in WhatsApp. Whatsapp started this feature to delete messages for users some time ago and this allows you to delete messages for yourself or everyone. 
This feature is especially useful if you accidentally sent a text message and want to delete it.
Here's how to delete a message to everyone on Whatsapp.
Open WhatsApp and chat with the message you want to delete after that press and hold that message. You can also select multiple messages. 
Tap the delete option in the upper right corner, and then select delete for all WhatsApp will remove the message from the user's chat and will replace it with this notification "This message has been deleted". 
However, keep in mind that senders and recipients must use the latest version of WhatsApp to successfully delete everyone's messages.
 For recipients using Whatsapp for iOS, the media they sent may still be stored in the photo even after the message has been removed from WhatsApp chat.
How to see deleted messages on Whatsapp?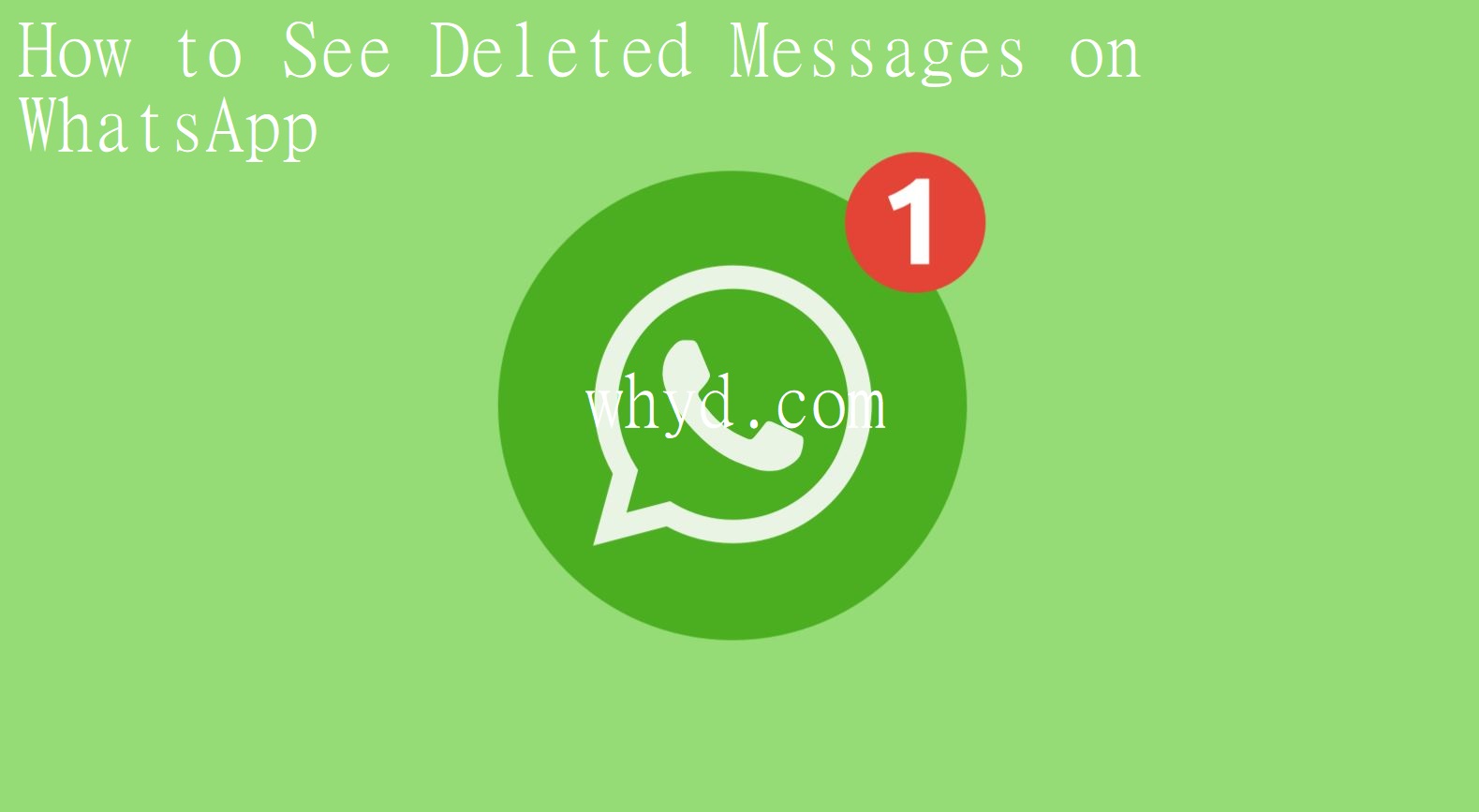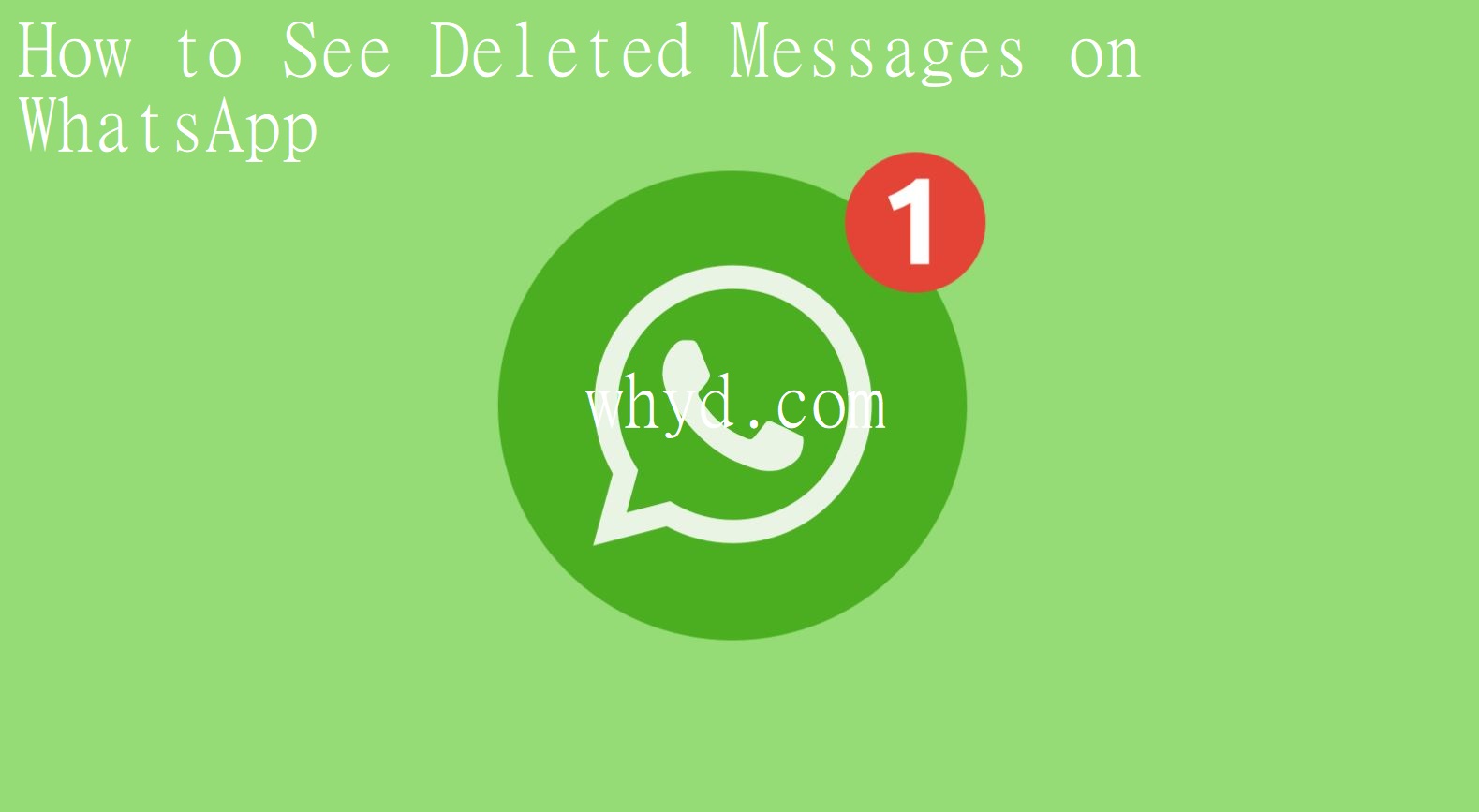 The notification which WhatsApp displays when the message is deleted left everyone curiosity and here comes the reason why we look for alternate ways to read the deleted messages on WhatsApp.
Unfortunately, Whatsapp does not support the official solution for reading deleted messages on the platform. 
However, there is an informal yet legit solution to this but please note that it only works on Android and if you are using an iOS device, you are unlikely to see the deleted message. 
Now let's see how to see deleted WhatsApp messages without any hassle.
Go to the Google Play store, search for Whatsapp and install it on your Android smartphone. 

Give the app the required permissions. Once this is done, you will be prompted to select an application to save notifications and detect changes. 

Select Whatsapp from the list and tap Next, when prompted with the option to save the file, click on it and follow the onscreen instructions. 

When setup is complete, the app will save all WhatsApp notifications, including deleted notifications. 

If someone deletes the message, you can go to Whatsapp Removed and click WhatsApp to read the deleted message.
We also have some tools and apps which are used to see the deleted messages from WhatsApp, they are legit and easy to use, one of them has been listed below-
How to see WhatsApp deleted messages via WAMR- 
The WAMR application is a mobile tool that allows senders to recover deleted messages before reading them. 
You can also restore multimedia attachments such as images, videos, audio, audio memos, animated GIFs, stickers, and more. You can also download Whatsapp status with the help of the WAMR app.
How to use it –
You will start with installing WAMR; you can easily get it from Google Playstore, after that you need to choose the applications whose notification records you want WAMR to remember. You need to grant permission to access and record notifications.
End-to-end encryption prevents apps from immediately accessing messages on your Smartphone. You will be notified as soon as you detect a deleted message. 
If the option to download media files automatically is enabled, the application will also recover all deleted media files. 
When WAMR starts capturing, the deleted messages will be displayed at the application level, similar to the WhatsApp main screen.