Former U.S.President Donald Trump was threatened to ban the Chinese video app TikTok IN August 2020 and at that time the owner of Tik Tok ByteDance approached Microsoft as a conceivable partner.
The whole plan was to force the deal of the US part of the business over worries it was a risk to national security.
Ultimately TikTok chose rival Oracle as a partner but that deal was also never happened.
In a recent interview with famous tech journalist Kara Swisher at the Code conference, Satya Nadella self-confessed that he was kind of interested when Tik Tok approached him.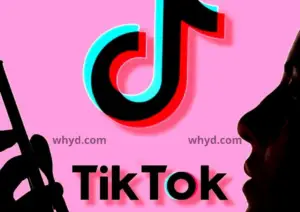 What Satya Nadella said on TikTok Acquisition
According to Nadella TikTok was an interesting platform or you can say a product that definitely suits Microsoft because it was like a social platform that was totally cloud-based service along with AI.
The background to the possible partnership was that then President Trump has given a 15th September 2020 deadline for the Chinese-owned app to sell its US business or shutdown.
Nadella further said that the day before the deadline, Microsoft revealed that its offer to buy the firm had been disallowed.
Mr. Satya Nadella at that time exposed a few more information regarding the deal, including that President Trump has a particular point of opinion on what he was trying to get there, and then just released off.
He further added the requirements of the administration "just vanished".
In the month of June of this year, President Biden withdrew the executive order to ban TikTok and that of associated Chinese app WeChat, knocking any such deals with US tech companies on the backburner.
According to the US Department of Commerce said instead it would have persistent reviews of apps considered in the authority of a foreign adversary such as China.
Also read:11 Things You Can Do in New WatchOS8 That You Couldn't Do Before