The Lunar New Year is a global holiday renowned in numerous Asian countries but not all. People may recognize the holiday as Chinese New Year, Vietnam's Tết Nguyên Đán or South Korea's Seollal. The United States is also celebrating this special day. Overall, more than 1.5 billion people across the world will celebrate this festive day. According to experts, in many Asian countries celebrating Lunar New Year is equivalent to Thanksgiving or Christmas.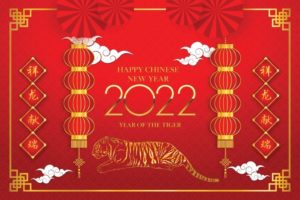 When does Lunar New Year start?
Lunar New Year doesn't always start on the same day in every calendar year like the Gregorian calendar which has 1st Jan of the new year and the prime reason for that is the calendar is based on the moon's 12 phases. Each phase lasts around 29 days, the full calendar is around 354 days long. This Lunar New Year will be on 1st Feb 2022 so make sure to celebrate this day and make it festive.
What does the Lunar new year signify?
Just like how people rejoice on 31st December and 1st January each year, Lunar New Year permits people to put the past behind and look forward to a new start.
So, the overall theme of this special festive date is you need to send away all the bad things, evil spirits and go for a new start, so now you need to welcome it with new energy
Lunar New Year Images 2022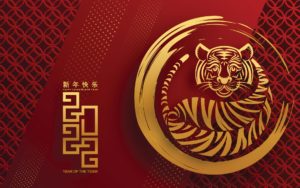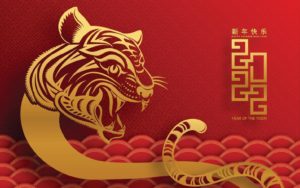 How Long is Lunar New year?
Lunar New Year is not celebrated just for one night or day, it lasts for long several days. In China, the celebration lasts 15 days, with the Spring Lantern Festival on the final day.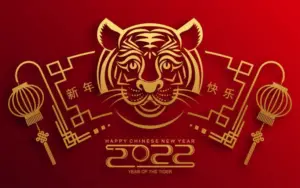 Lunar New Year 2022 GIF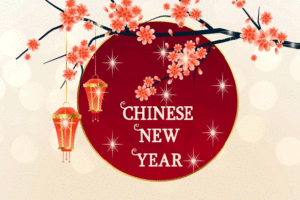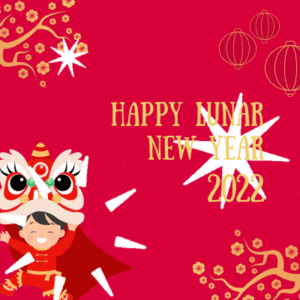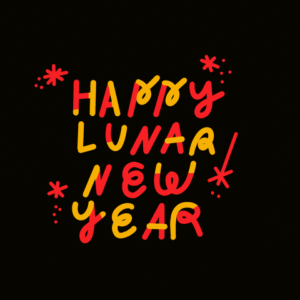 Lunar New Year Wishes 2022
Lunar New Year Wishes 2022
Happy Chinese New Year!
Gong xi fa cai!
Wishing you luck, love, and health this Chinese New Year.
May the Chinese New Year bring you abundance.
May all your wishes come true this Chinese New Year.
May good fortune be abundant this Chinese New Year.
Wishing you wealth and health this Chinese New Year.
Kung hei fat choi!
May all your dreams come true in the new year.
What is the Lunar New Year 2022 Animal?
According to the Chinese zodiac, Lunar New Year 2022 is a Year of the Tiger. Normally every year you will get a different animal that symbolizes the Lunar new year. Usually, the 12 animals consist of Rat, Ox, Tiger, Rabbit, Dragon, Snake, Horse, Goat, Monkey, Rooster, Dog, and Pig.
More precisely, 2022 is a Year of Water Tiger, starting from 1st February 2022, and lasting until January 21st, 2023. People born in a year of the Tiger are foreseen to be brave, competitive, impulsive, and self-confident. They will experience their zodiac birth sign year in 2022, which is considered evil luck. It is supposed that wearing red underwear and socks will aid Tigers in warding off bad luck.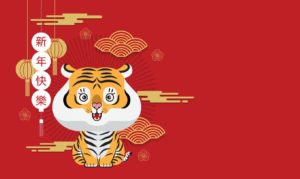 What does the year of the Tiger represent?
Each Lunar year is represented by a cycle of 12 zodiac animals. This year is the Year of the Tiger, the first since 2010. The tiger is generally related to something like courageousness, bravery, and strength.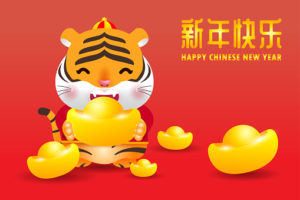 How do people celebrate Lunar New Year?
This will be the second Lunar New Year during the COVID pandemic, but this year it will be different as you will find some in-person community festivities. The annual San Francisco Chinese New Year Festival and Parade will be live on 19th Feb and on 13th February you can enjoy the parade in Chicago.
Whether you are having a good time or see shops contributing Lunar New Year products, you may see a lot of red. That's only because, in Chinese ritual, red is measured good luck and wards off any bad spirits. Children from Chinese upbringings by tradition are prearranged red wrappers with money by family members.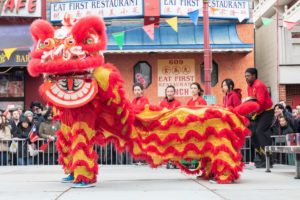 What to Expect for Lunar New Year 2022?
Though the Lunar New Year 2022 event is intended to be spent with family and friends, the COVID-19 pandemic means Lunar New Year celebrations everywhere in the world from China to the United States. It will yet again appear dissimilar this year for the 2 billion people who perceive the event.
Numerous Chinese relatives face the scene of their third Lunar New Year spent separately. So, many people have created novel ways to rejoice in the festival, from far-sighting lion dance processions online to more-nuclear family dinners.