After a long wait finally, the iPhone 13 is finally here and it's obvious now people are predicting the next upcoming expected phone from Apple which might be iPhone 14 which may be launch next year. According to a source, the upcoming iPhone 14 may come with a complete redesign and must be an amazing flagship phone in 2022.
The popular tipster Mark Gurman of Bloomberg made the guess in his regular Power on the newsletter. Though Gurman doesn't get his prediction right always according to leaks and rumours, most of his inside information regarding Apple devices are accurate.
According to Gurman, the iterative update that we saw with the iPhones this year is providing Apple engineers the time to work on more intense updates for upcoming years. The mini model may not be there in future, but three phones will continue which may be like iPhone 14, iPhone 14 Pros and iPhone 14 Max.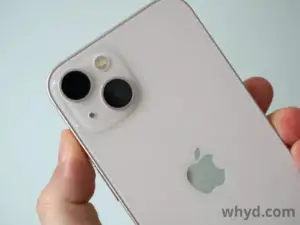 iPhone 14 is going to be notch-free
Gurman predicts that the iPhone 14 redesign is going to be iconic and may become notch-free along with a punch-hole selfie camera which will not cover more room on the screen. It looks like we will have to keep waiting for an under-display camera from this upcoming Apple phone.
No doubt the tip-off regarding a redesign is not at all new concept: there are many other reputed sources have said that's the way that Apple is going to redesign its upcoming iPhone 14 phone, you can expect more rumours and speculations and maybe a few leaked renders as well within few months.
Its time for the iPhone to modernise again
The redesigning news is still unofficial and only a claim of some unconfirmed sources on iPhone 14 and the fact that this concept is backed by other rumours and that's the reason we are taking it seriously. It also makes the sense considering iPhone 13 which was very less upgrade in terms of design or appearance. No doubt Apple is not changing in design and look of its phone very much but this time Apple may take this decision to change the design!
It's true that Apple has done much in recent years with the iPhone in terms of camera quality, battery, screen quality and other internal components. Now there is a good chance Apple must redesign its phone which most of the Apple users are eagerly waiting to see innovation in design.
A few days ago both Samsun and Google are launched their new foldable phone and that's something Apple is going to get engaged in soon. We have heard that a foldable iPhone is on the way to launch soon, but it's not clear when it will launch.
Meanwhile, we all know that Google Pixel 6 is going to launch with a new design and a different look on its backside. Now it's time for Apple to follow this path and evolve towards redesigning its upcoming iPhone 14 which needed to be launch with a different look, design in 2022.
Also Read: Facebook says Instagram is not 'toxic for teens,'