Thinking of deleting your Microsoft account because you are not using it for the time being. Well, undoubtedly, you are not alone in this.
Through this article, we will tell you how to delete Microsoft account. Let's see!
The Microsoft account gives admittance to various services like skype, office, outlook, and Xbox Live. But, there are alternatives available to all these, and they are much better than Microsoft services. Along with it, deleting your Microsoft account will protect your personal information.
However, there are some things that you should do before deleting your Microsoft account.
Cancel all subscriptions:

if you have subscribed to additional services using your Microsoft account. Then, first, invalidate those subscriptions. Because after deleting a Microsoft account, you will not be capable of using those services.
Forward emails:

if you have created your email address through Microsoft, such as the email address that ends with hotmail.com, live.com or outlook.com, these email addresses will not be available after account deletion. So, you can set automated vacation replies or send messages to people informing them about your account deletion.
Save your items:

when using your Microsoft account, you may have saved or stored data like articles and pictures in one drive or emails in outlook. After your account deletion, you no longer can access that protected information if you haven't backed up the data at another place. Also, if you have purchased any games through your Microsoft account, you can continue playing that game, but you will lose the saved progress like game scores in the game. Moreover, if you use an Xbox music pass, you cannot access the music.
Manage the sub-accounts:

sub-accounts will remain open even after account deletion. Yet, they are child accounts, so they need any parent account to authorize them when someone tries to log in to a computer.
Turn off reset protection:

if you have permitted reset protection on your device, ensure that you disable it before deactivating your account. If you fail to do so, then there are chances that you might not be able to use the device after the account deletion.
However, commit to memory that after deleting a Microsoft account, the application provides a 60-days grace period. You can redeem your account again if you realize that some items are not working correctly after account deletion.
How To Delete Microsoft Account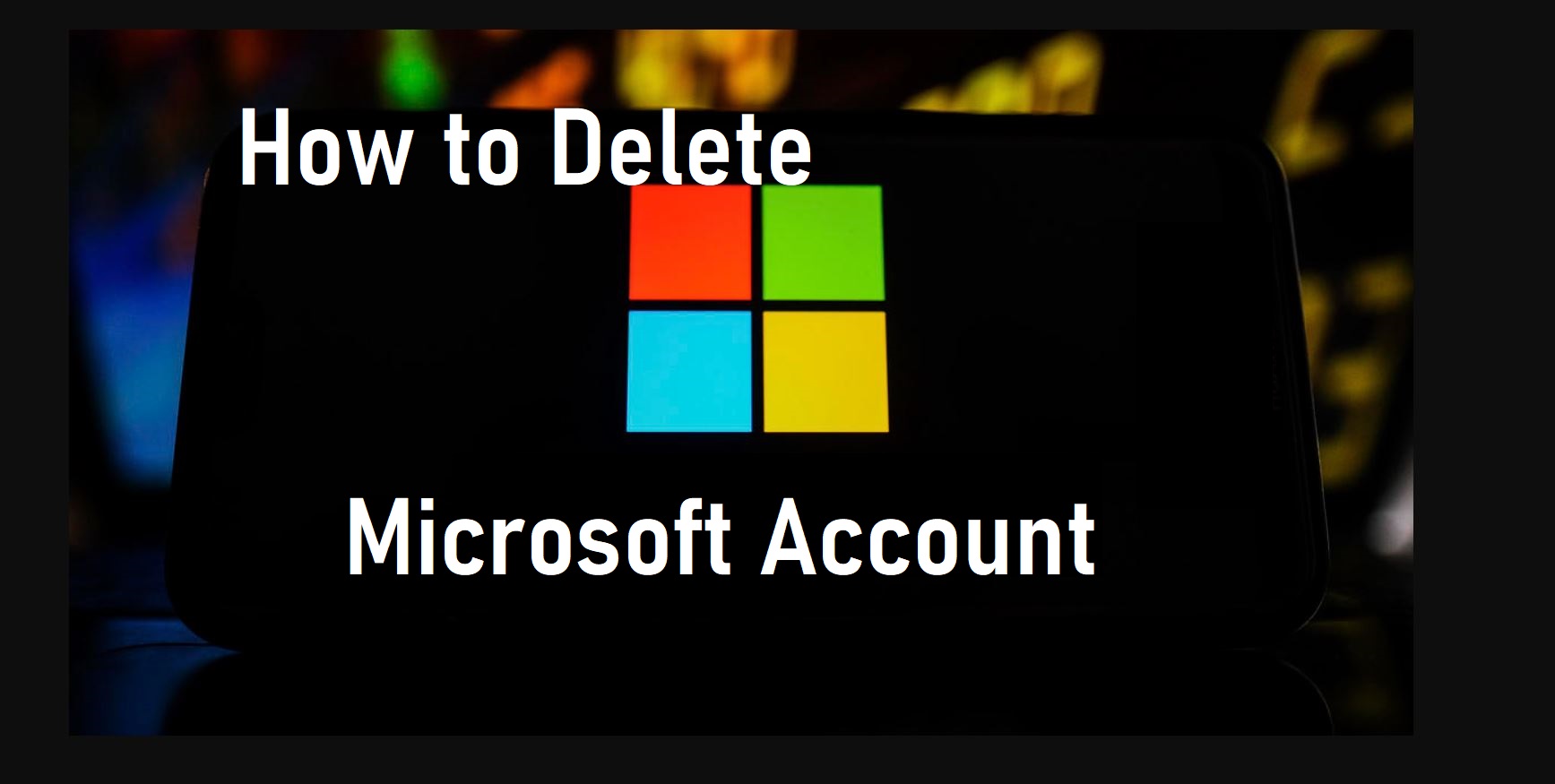 Visit the Microsoft account closure page and log in to your account. You might have to confirm your account by getting a one time password to your phone or email id from Microsoft. 

Account closure information will appear on the screen. Read it carefully and opt for the "account recovery window". The recovery window is the time you have to recover your account if you change your mind. You will have two options to choose either 30 or 60 days. After that, click on the "next" tab.

Read the given information thoroughly, and blue tick the square boxes to confirm your discernment.

Then, Microsoft will ask for a reason to close your account- select the proper defense from the dropdown menu.

Hit the "mark account for closure" tab.

By this, your account will get deactivated.

However, you still have 30 or 60 days to stop your account deactivation, based on the time option you choose earlier.
And this is how your Microsoft account will get deleted completely.
Steps To Retrieve Your Microsoft Account
In case you change your mind and now want to restore your Microsoft account. You will only have 60 days for this. Follow the below-given steps to repossess your Microsoft account-
Go to the Microsoft login page.

Fill in your username in the blank space.

Click the "Next" option.

Then fill in your password in the given space.

And snap the "sign-in" tab.

Press the "continue- I want to reopen this account" button. Microsoft will ask some security questions for verifications. For this, you have to use your secondary email address.

Type the secondary email address for backup.

Press the "send code" option.

You will receive the code in your email—type that code in a blank column.

Hit the "Next" button and press the "done" option. 
After this, you can continue using your previous Microsoft account.
I hope this article on how to delete a Microsoft account will help you.
Also, Read- How to Delete Spotify Account