If you are a Kindle lover or planning to purchase a new Kindle, then it's great news for you! Recently Amazon announced three fresh versions of its Kindle PaperWhite e-reader.
No doubt, this is a big update from Amazon regarding its Kindle Paperwhite since 2018. There are numerous new features users can now get on these new kindle. People may not update their Kindle very often, but the report says many people also want to upgrade their old Kindle.
No doubt Kindles are not the big moneymakers for Amazon as compared to its other products; they want to help people who want to purchase Kindle and buy books via this.
According to Amazon, they are going to launch three models including the standard Paperwhite, a paperwhite Kids version and the Paperwhite Signature edition. You will get several new features this time on these kindles. All these three models are already available from Tuesday, and they will start shipping from Oct 27.
Amazon is not providing cellular connectivity on these three models, which means users have to purchase the Kindle Oasis, the last update in 2019 If you want to download books when they don't have a Wi-Fi connection. That's probable because the older Kindles ran on 3G networks that wireless carriers around the world are starting to shut down as they transition to 5G.
What's new you will get on Kindle new models
The Kindle Paperwhite
The new Kindle Paperwhite will cost you around $139.99. This Kindle new model features a bigger 6.8-inch screen which is bigger than the old model and smaller bezels on both sides of the screen.
Amazon claims that this will offer you up to 10 weeks of battery life on a single charge, up from 6 weeks in the old model, and now users will get USB-C type charging. It now takes about 2.5 hours to charge fully. It is now IPX8 water resistance verified and comes with a new processor, so you can get 20% faster than old Kindle devices.
Last but not least now users will get the warm light feature from the higher end Kindle Oasis, which lets users add an orange shade to the screen that can provide you with a cool effect on your eyes if you are reading in bed.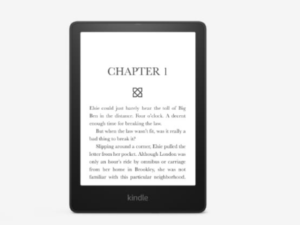 The Kindle Paperwhite Signature Edition
The Kindle Paperwhite Signature Edition will cost users around $189.99 and it will offer the same features as the regular model but with a huge 32 GB of storage instead of only 8 GB in old models. This means now users will get more space for books and audiobooks. The design and look of this new kindle are the same and it also supports wireless charging so you can drop it on any wireless charger. You will get an auto-adjusting light that will dim or brighten depending on the level of ambient light in your room.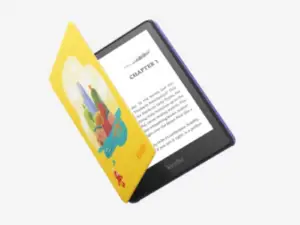 The Kindle Paperwhite Kids Edition
When it comes to the Kindle Paperwhite kids Edition, this also contains the exact features as the regular Paperwhite but costs $159 and comprises one year of Amazon Kid+, a kid-friendly cover and a two-year replacement guarantee.
Everything is in front of you, no doubt the new edition kindles are amazing and featured with advanced specifications. If you are in need of a Kindle upgrade, then this is the best opportunity for you to grab the best one. What's your thought? Feels free to share your view with us in the comment section.
Also read: You Won't Be Able to Download Fortnite from the iOS App Store Anytime Soon