In the United States of America, Election Day is the Tuesday after the first Monday in November. Depending on the year, it can happen anywhere between November 2 and November 8. It is the day when citizens go to the polls to elect government officials. Elections are held for several positions ranging from President to Governor in different years.
On Election Day 2021, people of the United States of America can vote for representatives for regional, state-wide, and nationwide offices by majority voting. Federal elections take place in even-numbered years, whereas presidential elections take place in years that are multiples of four. Based on municipal and state rules, polls for local and state authorities may be conducted in odd- or perhaps even years.
If you want to find out When is Election Day 2021 and which places will have elections on Election Day 2021, you are at the right place!
When is Election Day 2021 USA?
The United States elections of 2021 will take part at the beginning of November. Election Day 2021 date is 2nd November.
Where will be Elections held on Election Day 2021?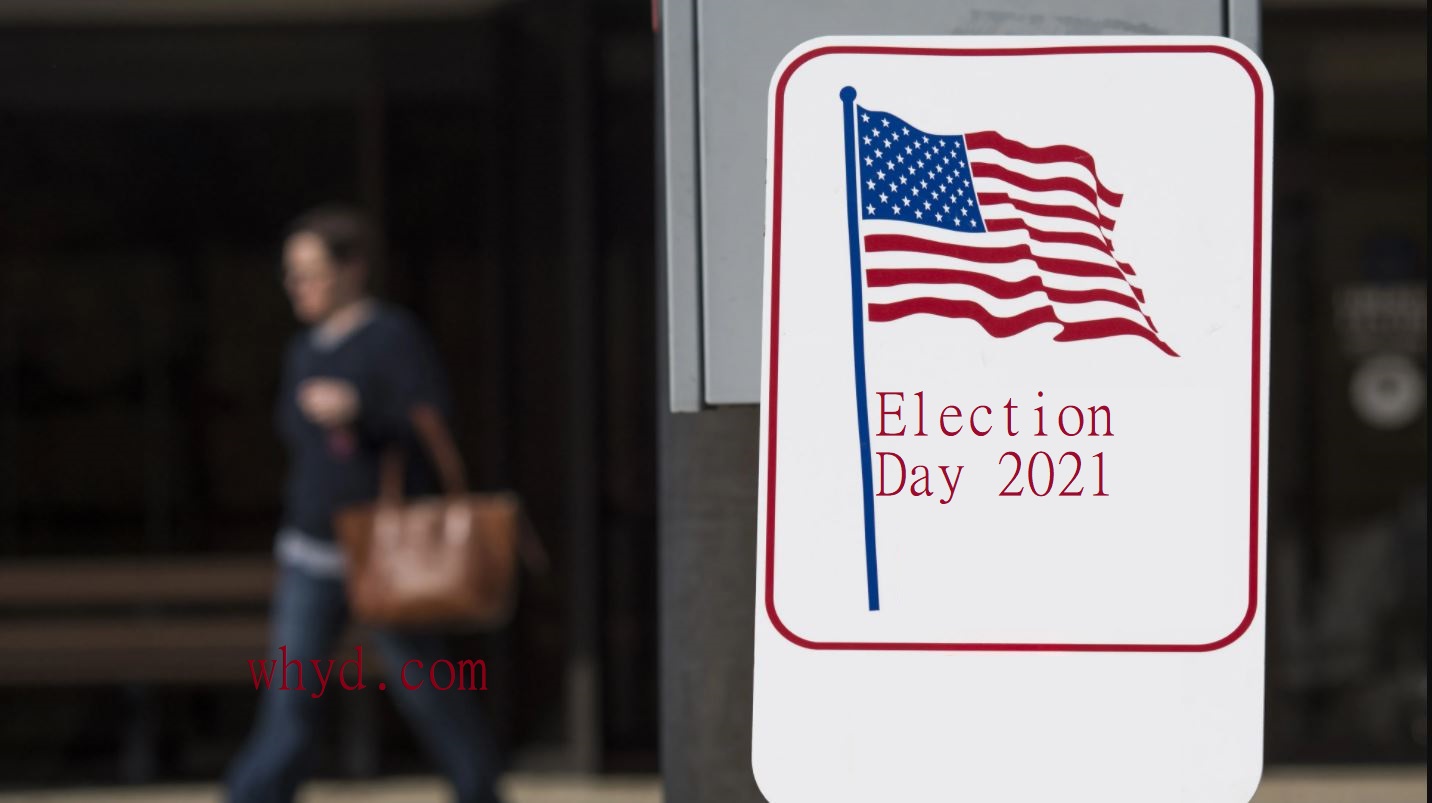 The manner in which people should be voting is determined by the region in which they reside. All ballots in Oregon are done by mail, and all ballots must be submitted by a certain time on Election Day 2021. In Washington, nearly everyone votes by mail, and the packets holding the voting papers must be stamped with the election day's date. Individuals in other jurisdictions vote in polling places, wherein large lines can accumulate.
The usual governorship polls in New Jersey and Virginia are held in this off-year poll. In contrast, state legislative polls in New Jersey and the Virginia House of Delegates (the lower house of the Virginia General Assembly) will be conducted, as well as several state legislative specific polls, citizen initiatives, gubernatorial races, as well as other local polls. Due to fatalities or shortages, two of the six special elections for the United States House of Representatives will be held on November 2 or earlier. 
There would also be two significant elections in Ohio to replace congressional vacancies, as well as primaries in FL-20 is the procedure to fill the only other currently available seat in the United States House of Representatives gets underway.
On the same day, about ten state legislative special elections will be held. Finally, voters will choose mayors in 17 of the country's 100 largest cities.
Here is the list of the Places where Elections will be held on Election Day 2021;
Congressional Special Elections
Florida District 20 (Primaries)

Ohio Districts 11 and 15
New Jersey
General Assembly (State House)

Governor

State Senate
Virginia
Attorney General

Governor

House of Delegates (State House)

Lt. Governor
Legislative Special Elections (Some districts)
Georgia State House 

Kentucky State House 

Pennsylvania State House 

Maine State House 

Mississippi State Senate 

Rhode Island State Senate 

Mass. State House 

Kentucky State Senate 

Michigan State Senate 
Mayoral Elections

 (in Largest 100 cities by population)
New York, NY (largest city)

Seattle, WA (18th)

Boston, MA (24th)

Detroit, MI (27th)

Albuquerque, NM (32nd)

Atlanta, GA (38th)

Miami, FL (44th)

Minneapolis, MN (46th)

Cleveland, OH (54th)

Saint Paul, MN (63rd)

Cincinnati, OH (65th)

Pittsburgh, PA (68th)

Jersey City, NJ (71st)

Durham, NC (75th)

Buffalo, NY (76th)

Toledo, OH (79th)

St. Petersburg, FL runoff (85th)
Is Election Day 2021 a Holiday?
Election Day 2021 is not a holiday in the United States. Businesses are open during normal office hours.
Hopefully, now you know Election Day 2021 Date and whether your place will have elections or not!
Also, Read About- National Boyfriend Day