The good news for all iOS users is that now the iOS 15 is officially available to download and almost ready to upgrade for iPhones, and users will get some fresh wallpapers to try out. After you install this big update on your iPhone, there are a bunch of new features to try out, some of which might just change the complete user experience of the iPhone. Here we are going to write on 19 ways iOS15 is a huge upgrade from iOS 14, and how to start using them. Let's discuss this in detail.
Changes in iOS 15 that could change the whole user experience
1. Narrow Your Focus
One of the most important and biggest new features you will get on iOS is called Focus, which usually stays in the main menu setting. This feature is like Do Not Disturb, but it depends on the user, like user can easily set up multiple scenarios like home, work, or vacation and set custom notification rules for each one. You will also get an option to let other people know you have got a notification off when they try to text you.
Though many of Apple's iOS apps including Apple Podcasts, Apple TV, Apple News, including photos and Safari you will see fresh sections honestly shared with you. These are easy reference points for all the matters that your various contacts have shared with you in messages and now you can also send message replies from inside these apps too.
3. Schedule Notification Summaries
Anything that will assist with the daily overflow of the phone notifications is welcome, and the Schedule Summary option which usually stays under the Notifications in settings does just that: Now you can select apps to limit notifications from, and the summary will package those alerts collectively and provide them at scheduled times you can specify rather than referring them instantly.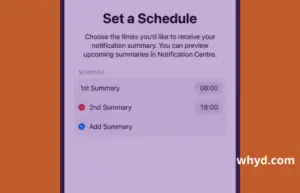 4. Turn on Portrait Mode in FaceTime  
The Portrait Mode which usually helps users to blurs the background behind people during a shot with the iPhone camera can now be functional during face time calls too. Users can easily tap your video thumbnail to see the bigger version during a call and tap the Portrait mode icon that will show up in the upper left side corner. The background blur should be promptly functional.
5. Health data sharing
No doubt we all know health information is strictly private and personal, but many times it's important to share those data with your partner or parents. The Apple Health app in iOS  15 lets you pick which data and trends to share starting from the health of your heart to overall activity to the medical ID and you can easily share data with your contacts.
6. Check your Walking Steadiness
The new health app on iOS 15 can now measure how steadily you are walking! Report says this data is quite accurate and will give you data regarding walking steadiness.  This app will also give you warning notifications if your steadiness falls dropping over time.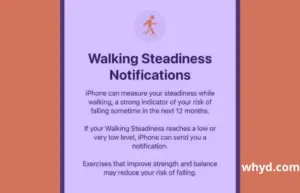 7. Use iCloud private Relay
If you are an iCloud storage premium user, then you will get some new iCloud+ features automatically with iOS 15, and iCloud Private Relay will well include that. The feature will help you to provide extra security and privacy. You can easily find it from the settings by tapping on your name at the top, then iCloud, then Private Relay.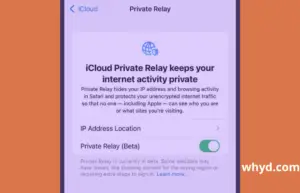 8. Try not to lose your devices   
You will get the new Find my app in iOS 15 which usually alerts the user when your iPhone will separate from another device like AirTag, Apple watch, or MacBook. To access this service, you have to select an entry in the Find My app, then check the Notify when left behind notification option which will show on well-suited devices.
9. Use your camera to read text
iOS 15 comes with a new feature called Live Text, this feature will easily scan any photo for text, which you can then search for or copy. To access this faction, you have to go for the Camera preview, tap the Live Text button which appears at the bottom right side. You have to just tap and select the text as you usually do anywhere else in iOS. This live Text works perfectly with both typed and handwritten text and the best thing is it supports several languages.
10. See More Details in Apple Maps
In Apple Map just zoom away into certain big cities and you will see some amazing 3D rendered landmarks like in the image. This feature will provide you a clear idea about how the improvements look like especially in major urban centers and also get stunning graphic upgrades.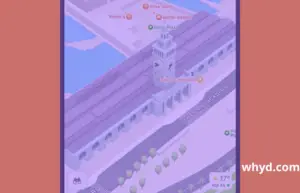 11. Get Immersive Walking Directions
Apple just perfectly gone ahead and manifestly ripped off the immersive improved reality walking mode in Google Map. In case you are in a city which supports this feature then it will load up the walking route in the Apple map and scan your surrounding and see immersive AR navigation prompts.
12. Instant safari Extensions
Now safari browser extension supports shortcuts in this new update of iOS 15. Now you can easily access the safari extension on your iPhone. In settings, tap Safari then extensions to see what's already installed and which extensions are enabled then pick more extensions to find some fresh plug-ins to add to the list.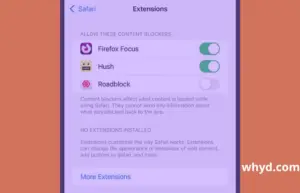 13. See Improved Photo Memories
Memories in the Photos app are receiving a multitude of developments: the auto-produced slideshows now come with suggested song suggestions from Apple Music, have a new graphic look, which is more communicating than before, and come with more patterns to pick from. What's more, you will get new categories of memories available in iOS 15.          
14. Take more control over app privacy
When it comes to app privacy, after updating to iOS 15 now you have better control over app privacy. Choose privacy, and scroll down to the bottom of the page, where you will see a fresh option to Record App Activity. Once permitted, this feature keeps a rolling 7-day log of apps are using photos, contacts, location, camera, and microphone permissions.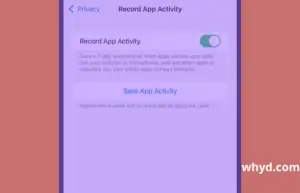 15. Level up your Memojis
Now with the update of iOS 15, users will get more Memojis features to play around with, and now Apple has handpicked several outfits and fresh stickers to try, and there are some fresh accessibility customizations to have a look at as well they comprise cochlear implants and soft helmets.
16. Store your driver's license in an Apple wallet
If you living in the U.S and your state supports Apple Wallet, then you can easily store your driver's license digitally in Apple Wallet. The process is the same as it is for including credit cards and transit passes in Apple Wallet. The user has to tap on the plus button on the front screen then follow the prompts. State IDs are supported as well as driver's licenses.    
17. Watch Movies Together on FaceTime
The new iOS 15 feature Face Time tool lets you listen to music or watch TV or movies in apps like Apple TV+ OR Apple Music with your liked one even on a video call.
Also Read: Microsoft's New Surface Pro Series Leaked Ahead of Hardware Event