From FIFA 22 to Arena of Valour, there are numerous opportunities for masters of specific games to make it into the competitive esports gaming scene. The overall esports community is growing at an impressive rate, with both professional players and fans alike increasing continually. As a result, this emerging category of gaming has now well and truly entered the mainstream.
Leading esports competitions are now being hosted on major sports channels around the world, there are an extensive array of talented players breaking through, and the all-around esports package of entertainment is impressive, too, from being able to place an esport bet to having the option of following your favourite professional gamers on popular video sharing platforms like YouTube. With an increasing amount of eyes on the competition has come an array of notable sponsorship packages, too, with many deals helping some esports games to offer massive sums of cash to any successful competitors. Some games certainly pay more than others, so the big paying titles are often some of the most competitive.
With the esports gaming scene growing rapidly and the earnings of professional players going through the roof, let's take a look at some of the highest paying esports games below.
Dota 2
One of the more popular esports titles, Dota 2 has always created a real buzz with both players and fans. Playing in matches between two teams of five players, the game is all about occupying and then defending a base. With each player possessing their go-to character to help with any defending and attacking scenarios, it can create an all-action gaming scene that is epic to follow. For audiences, some of the most memorable esports moments have occurred during a Dota 2 dust up. Likewise, for the players, some of the highest earning professionals have come from this particular product, such as Sebastien Debs, who has $5.5 million in earnings to his name.
Arena of Valour
A multiplayer online battle arena game, the aforementioned Arena of Valour is one of the most popular games in esports. Developed by TiMi studios and published by Tencent Games on a variety of gaming platforms, it involves players controlling their heroes as they aim to reign supreme and climb up the rankings. The in-game rankings have led to numerous players entering the competitive esports arena, with many going on to earn massive sums of money.
Fortnite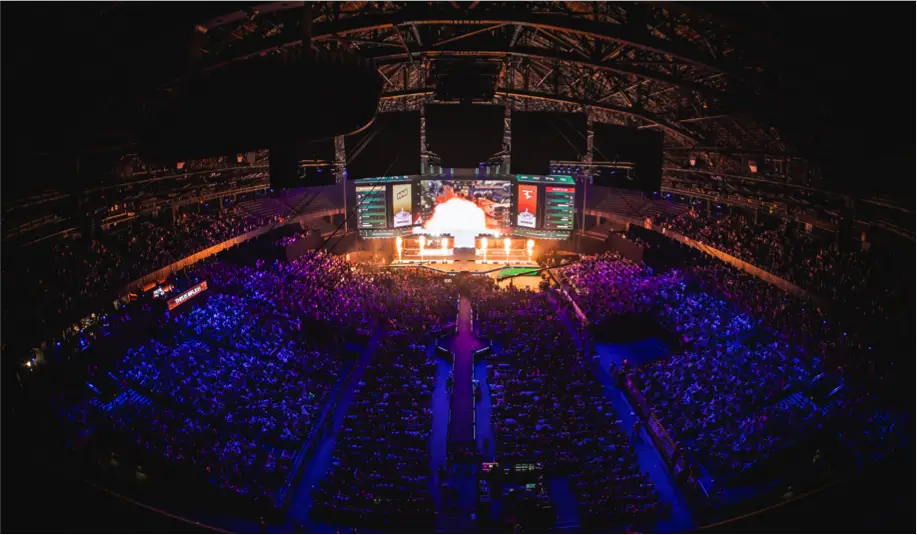 (Image via https://twitter.com/pglesports)
When Fortnite was released in 2017 it was pretty much everywhere. From the news channels to the newspapers, it was covered to death as the world became swept up by the Fortnite phenomenon. As such, the game managed to earn $9 billion in revenue in its first two years, which has also contributed to its appealing package in the esports competitive gaming scene. For example, Epic's first Fortnite World Cup Finals in 2019 featured one of the biggest prize pools in esports history, with a staggering $30.4 million up for grabs. Eventually, $3 million was earned by the likes of David "aqua" W, Emil "Nyhrox" Bergquist Pedersen, and Kyle "Bugha" Giersdorf.
Counter-strike: Global Offensive
A multiplayer masterpiece, Counter-strike: Global Offensive is a first-person shooter that has been around since 2012. With numerous improvements coming its way, the game has since emerged as a main option in the esports gaming arena, as teams of talented players compete in epic battles all year round thanks to a number of professional leagues and tournaments.
Some of the other highest paying esports games include the likes of League of Legends, Call of Duty: Modern Warfare, PlayerUnknown's Battleground, Honor of Kings, Overwatch, and Rocket League.