On the twelfth day of Christmas, January 6, Three Kings Day is celebrated. The Three Wise Men's glorification of newborn Jesus is remembered on 'El Dia de Los Reyes,' known in Spanish. Europe, Spain, and Latin America are the most common places to see it.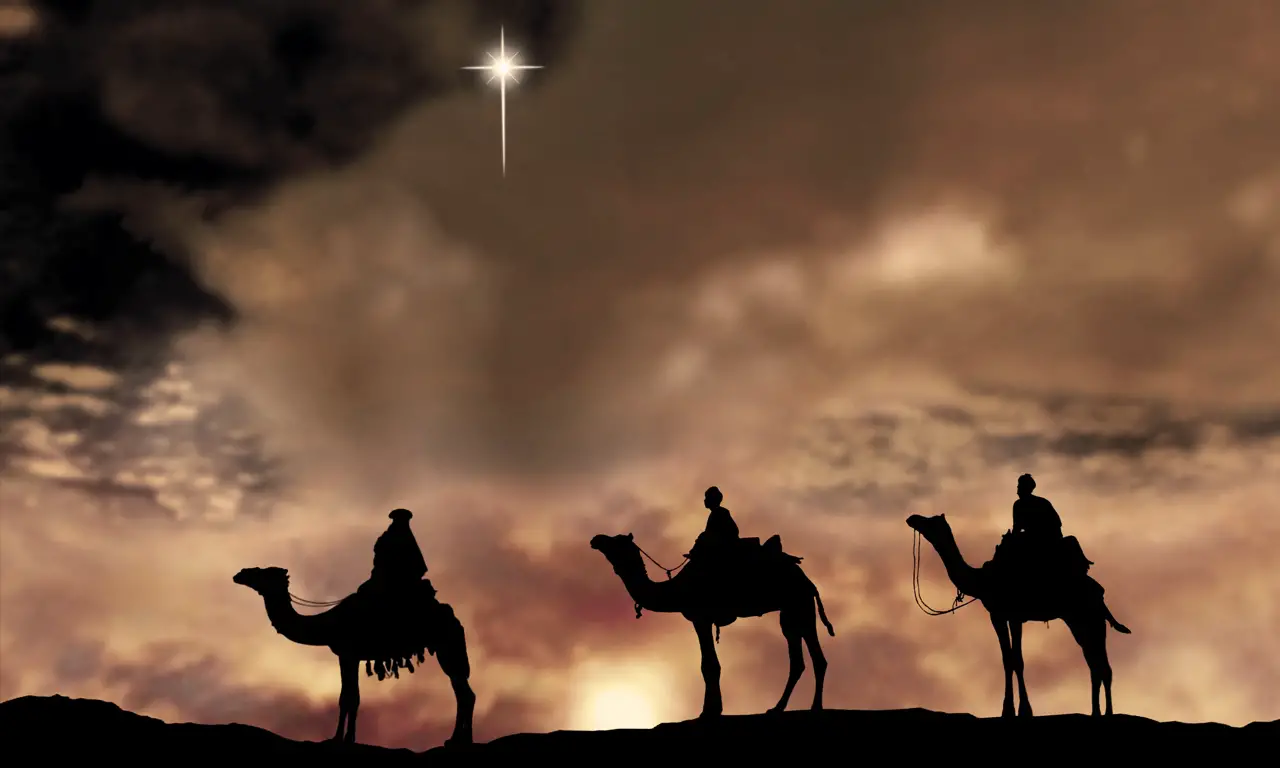 Even though Christmas and New Year's have passed, the holiday season isn't over. For many Christians in Spain and Latin America, the holiday season ends on January 6, the Feast of the Epiphany, also known as Three Kings' Day, which occurs on the 12th day of Christmas. The event commemorates the biblical story of the Three Kings Day, also known as the Three Wise Men, who come to see infant Jesus after his birth.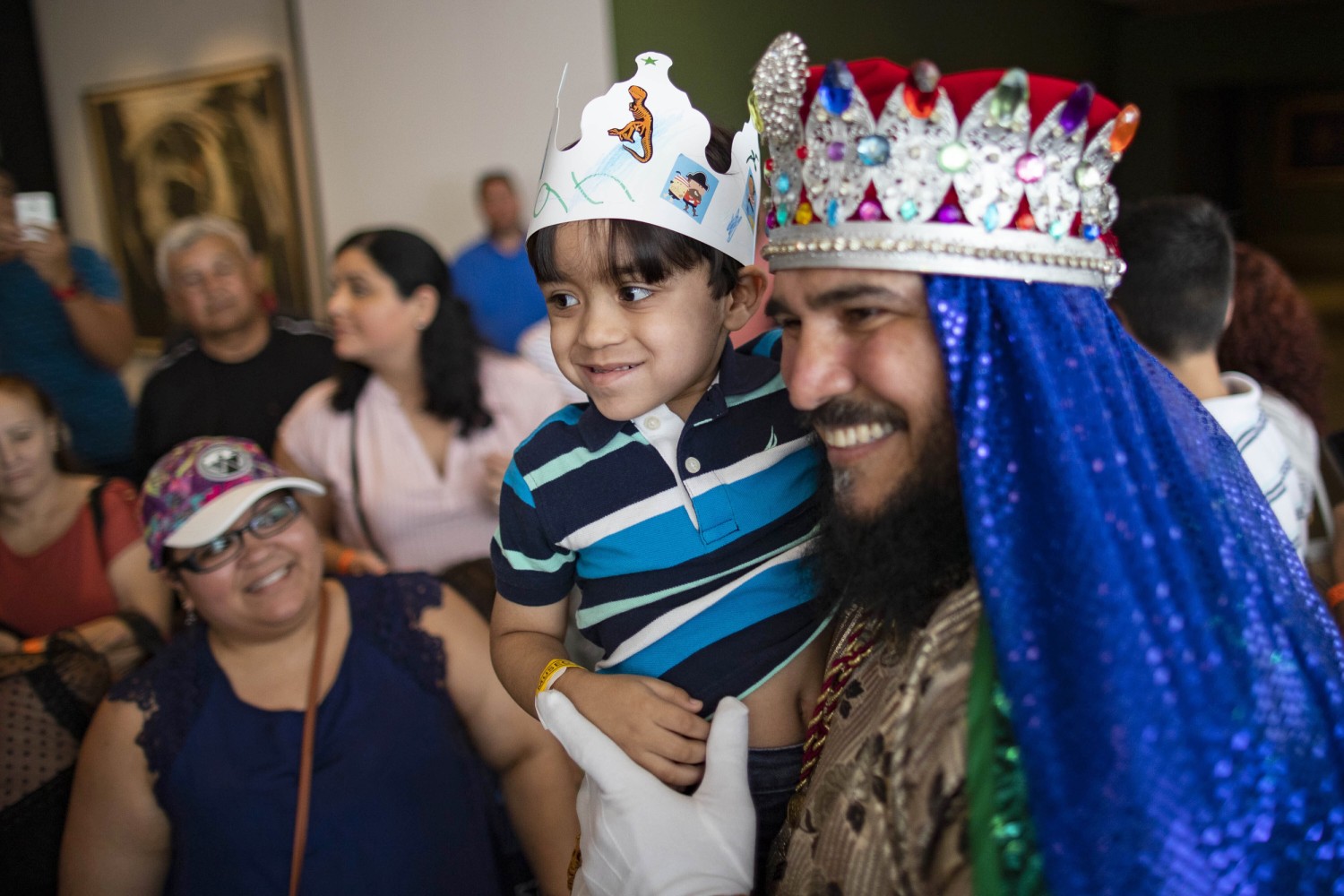 The three Kings seek down the newborn Jesus in Matthew's Gospel by following a star across the desert for twelve days. According to the Gospel, Melchior, Caspar, and Balthazar traveled to Bethlehem to present the baby Jesus with gold, frankincense, and myrrh.
When is Three Kings Day 2022?
Christmas celebrations must continue until January 6, Happy Three Kings Day 2022! Christmas Day is just the start of the festivities for Christians, as it kicks off the Twelve Days of Christmas.
History of Three Kings Day:
In Mexico and many other Latin American countries, Santa Claus is not as well-known as in the United States. The Three Wise Men, on the other hand, are gift-givers who leave gifts in or around the shoes of small children. The festival, which dates back to the fourth century, is known as Epiphany. On this day, a large feast would be organized to commemorate Jesus' baptism and to honor the Three Wise Men.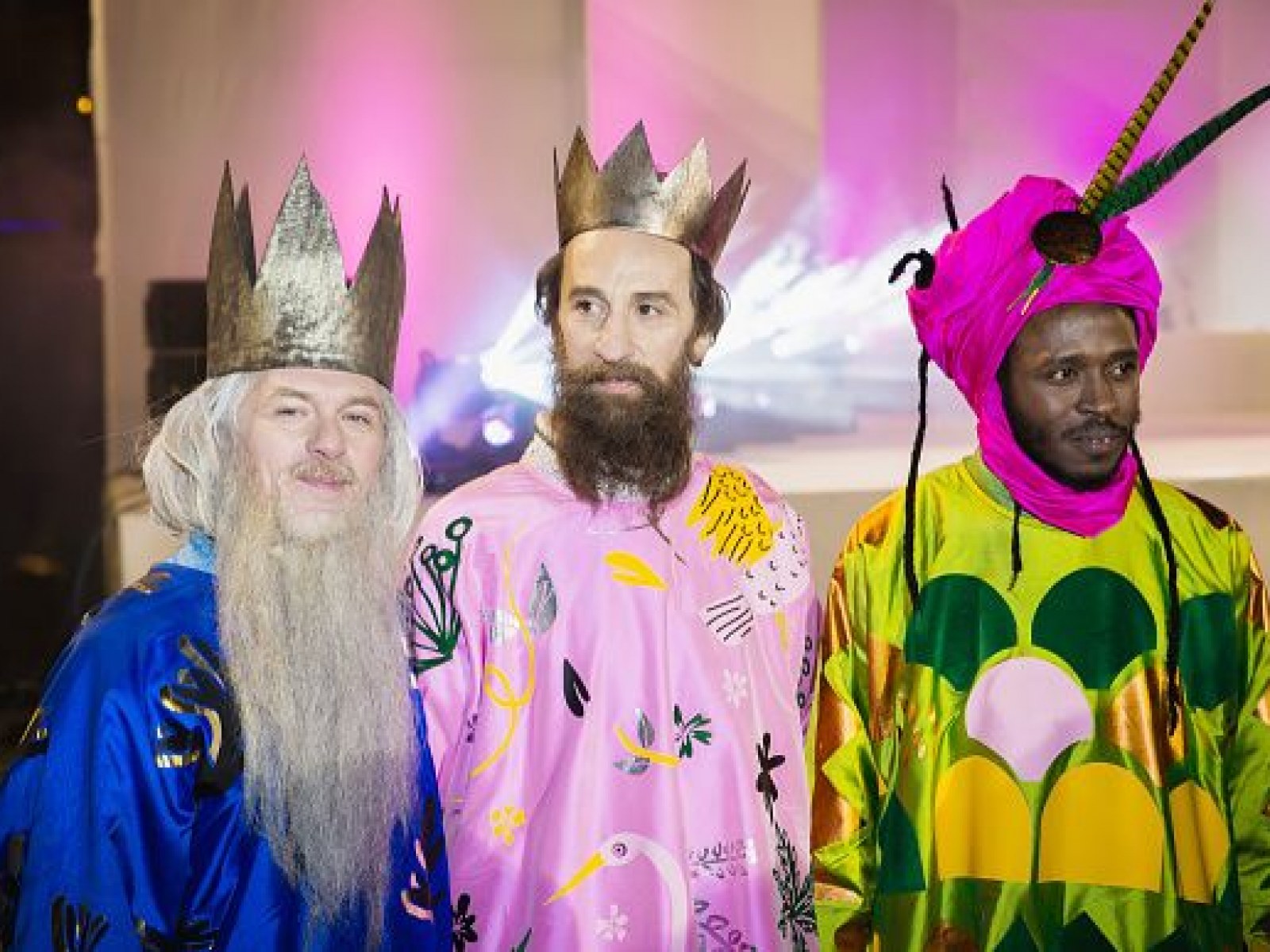 Many people think that unexplained occurrences occurred before Jesus' birth, the most noteworthy of which is the apparition of the star in Bethlehem. Just before Jesus came, a new star emerged in the nighttime sky.
Three wise men, Magi, Caspar, Melchior, and Balthasar, traveled a long way to worship Christ. They brought magnificent gold, frankincense, and myrrh presents with them.
In Spanish, three Kings Day, commonly known as El Dia de Reyes, is a significant Catholic feast day. Aside from gift-giving, a gastronomic pleasure is unique to the Christmas season. This festive dish, known as Rosca de Reyes, is a symbolic pastry. This delectable bread, shaped in the shape of a king's crown, hides a beautiful surprise.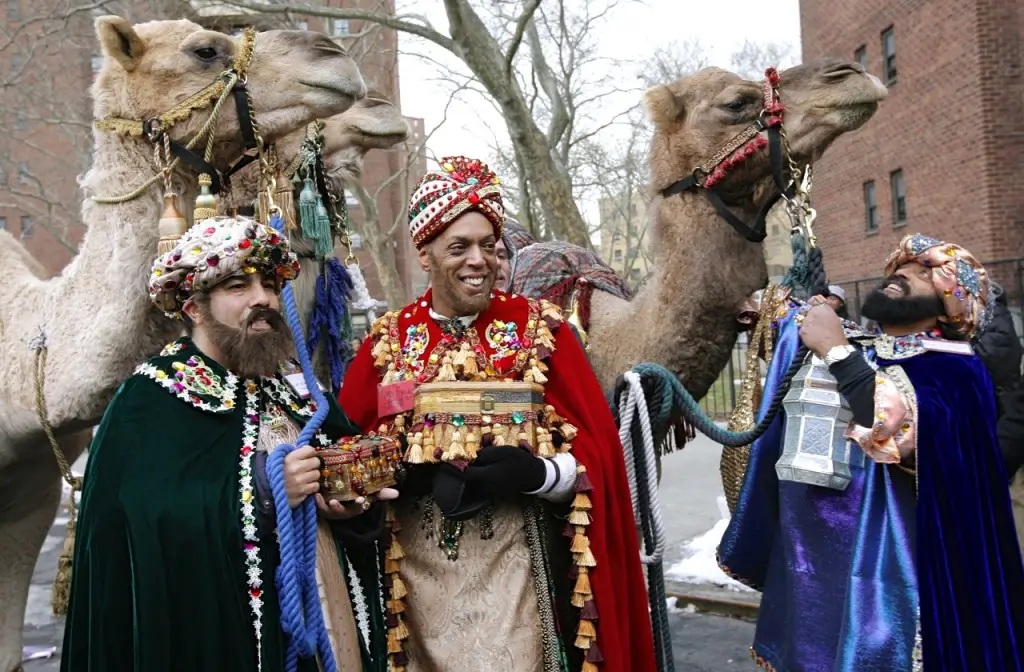 A little plastic statue of the newborn Jesus is found within. Whoever discovers this token must throw a fiesta for the next Dia de la Candelaria, which takes place every year on February 2.
The Three King's Day Traditions:
Gifts:
On January 5, the Three Kings Day is added to the nativity decorations, and children leave their shoes outside all night in expectation of a visit from the wise men. The Kings will go gifts inside and around their shoes when they wake up in the morning.
Rosca de Reyes:
The Three Kings Day celebrations are not complete without the King's dessert, Rosca de Reyes. The cake is constructed into an open circular or wreath studded with candied fruit and nuts to represent the jewels on the Magi's crowns. According to custom, a baby Jesus doll must be concealed within the cake. Whoever gets the dish with the Baby Jesus must host the Candlemas ceremony in February.
Feast al fresco:
Three Kings Day is, at its heart, a feast day. As a result, it's only natural that families enjoy a large, satisfying supper on this day. This feast is eaten al fresco, or outside, in Latin American countries. Traditional meals include black beans and rice, with some families replacing the beans with peas or corn, yucca, nopales, and plantains in soups and salads, and slow-cooked meat sautéed with onions, garlic, and herbs.
Activities for Three Kings Day 2022:
Get a Rosca de Reyes:
The Three Kings Day 2022 Cake tradition is alive and well in New Orleans and across South America, and there are plenty of recipes available online. Imagine a decadently sweet cake with cinnamon and syrupy sauce, as well as a selection of fillings to suit your mood.
Study the Bible:
If you're going to a Christian celebration, read the gospel on which it's all built. On the twelfth night, the baptism of Jesus Christ by John the Baptist is honored. The name "Epiphany" also means "appearance," It commemorates God's manifestation as Jesus Christ in human form. See what happens if you start with Matthew 2:11 and go from there.
Soak yourself in some ice-cold water:
The Vltava River in Prague hosts a traditional Three Kings Day swim. People don Speedos and crowns before leaping into the water from a barge. They sip mulled wine and eat great, hearty Czech food afterward.
Why Do We Appreciate Three Kings Day?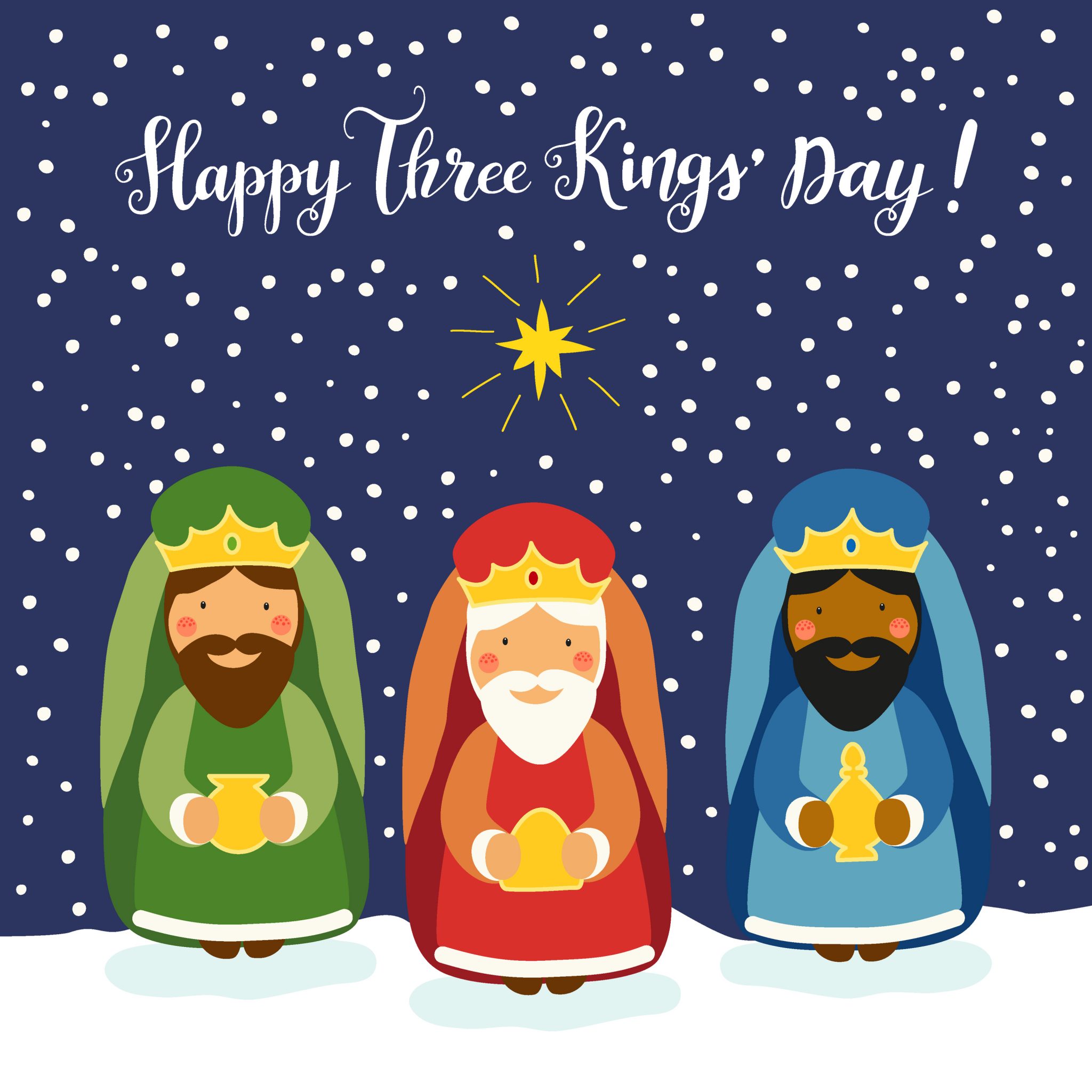 There's a cause for extra presents:
Christmas isn't the end of the gift-giving season! On Three Kings Day, children around Europe line their shoes outside their entrances so the Three Kings would know to drop their presents inside.
An additional reason to eat more:
Three Kings Day is celebrated throughout South America with a delicious feast and a dessert known as "Rosca de Reyes," or King Cake. The "Rosca de Reyes" is a round cake with a plastic Jesus figurine hidden within. During the celebration, who finds the baby Jesus must make tamales for everyone on February 2, Candlemas Day.
It has a few humorous traditions:
Many homes supply a box of grass or hay, as well as some water, for the Three Kings' camels (and horses and elephants). For the children to recover their gifts, the camels usually leave a hay path for them to follow.
What is the significance of Three Kings Day?
Three Kings Day is the last day of the Christmas season, celebrating the Three Wise Men's gift-giving to Jesus Christ.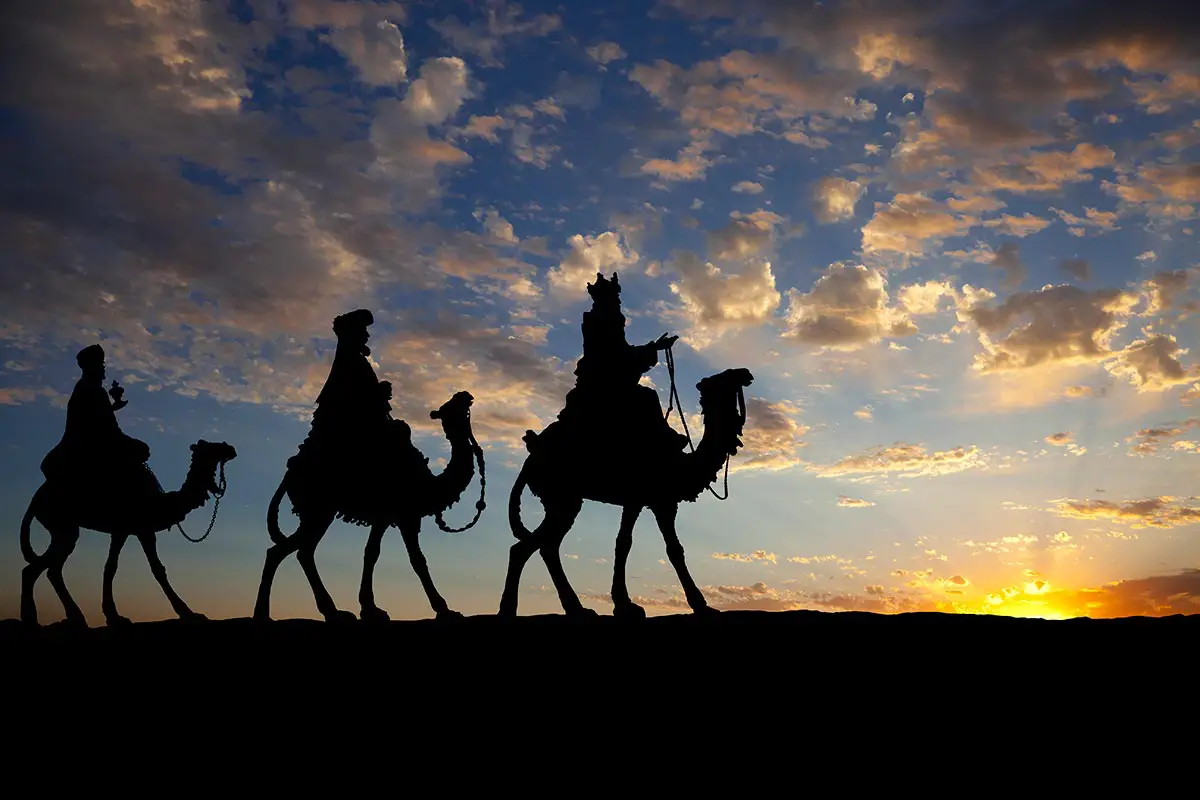 What do people eat on Three Kings Day?
A traditional Three Kings Day supper comprises an appetizer of soup or salad, picadillo meat with rice and beans (though some families replace the beans with corn or peas), and King's cake for dessert.
Is Three Kings Day celebrated as a religious holiday?
Three Kings Day is a Christian and Catholic holy feast observed mainly in Europe, Latin America, and Spain.
Check Whyd for more news.