Ah, October 1st, the day where the air is crisp, the leaves are changing, and pumpkin spice reigns supreme. It's a time where the sound of rustling leaves can be heard and the smell of freshly baked apple pies wafts through the air. It's a day where you can finally dig out that cozy sweater and embrace the fact that you no longer have to sweat through your clothes. So, let's all raise a pumpkin spice latte to the joyous arrival of October 1st, the day we can finally kiss summer goodbye and say hello to fall.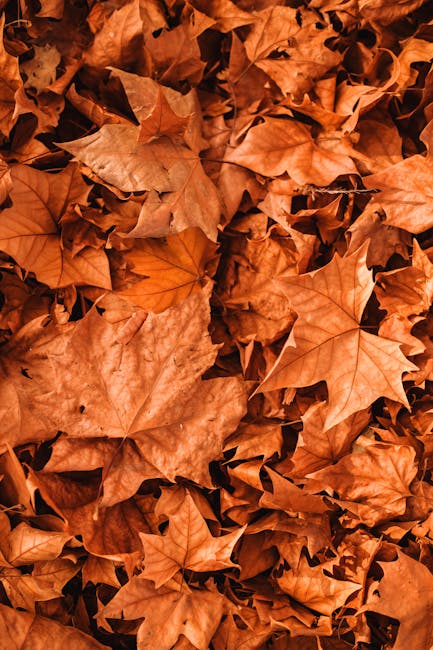 – Promising Hints of Autumn in the Air
The first leaves are starting to fall, and the air has that delicious crispness that can mean only one thing: autumn is on its way! Here are just a few of the most promising hints that the season of pumpkin spice, cozy sweaters, and brisk walks is just around the corner.
The squirrels are starting to bury their acorns with renewed enthusiasm. Forget about "burying the hatchet" – these guys are focused on burying their nuts! They'll be ready for a long, cozy winter of hibernation – and we can take a page from their book by stocking up on fuzzy blankets and hot cocoa.
Even the most devoted summer lovers can't deny the allure of autumn's gorgeous colors – and they're starting to peek out from behind the green leaves. Soon enough, we'll be surrounded by oranges, yellows, and reds that will make every walk to the coffee shop feel like an invigorating adventure. So break out your boots and get ready to crunch some leaves – autumn is here!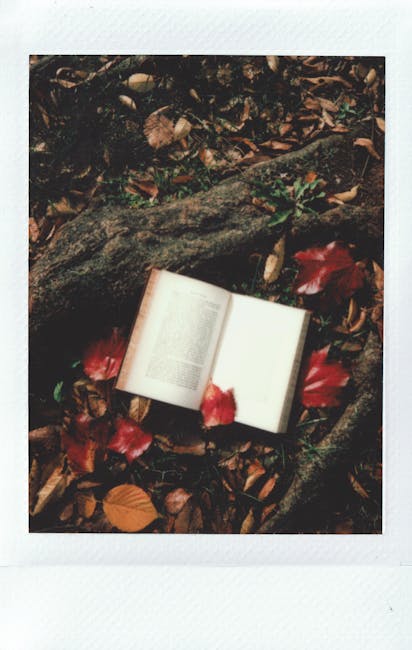 – Embracing the Arrival of October
It's that time of year again! The start of October brings crisp air, beautiful foliage, and pumpkin-spice everything. Sure, you may be mourning the end of summer, but don't worry, there's lots to love about fall. Here are a few reasons why October should be embraced:
Halloween: Let's face it, this holiday is the best. Dressing up in costumes, spooky decorations, and of course, candy – what's not to love? If you're feeling adventurous, try making your own DIY costume this year, like a zombie unicorn or a giant avocado.
Fall Activities: October is packed with fun things to do, like picking apples, visiting pumpkin patches, and going on hayrides. Even if you're not a fan of the outdoors, there are plenty of indoor activities to enjoy, like baking pumpkin bread or binge-watching scary movies.
Cozy Clothes: It's finally sweater weather! Break out your coziest cardigans and scarves and enjoy being bundled up. And let's not forget about boots – they make any outfit instantly stylish.
So, instead of dreading the arrival of October, embrace it! Set yourself up for a season of fun and happiness. Halloween costume ideas, fall activities, and cozy outfits – the possibilities are endless. Get excited for all that this month has in store!
– Celebrating a New Season Filled with Warmth and Joy
It's that time of year again! The leaves are turning vibrant shades of red, orange, and yellow, pumpkin spice is everywhere, and there's a crisp chill in the air that makes you want to cozy up with a warm blanket and a good book. Yes, my friends, it's fall! And I, for one, am thrilled!
There's just something special about this season. Maybe it's the fact that it's officially acceptable to wear sweaters again. Or perhaps it's the knowledge that the holiday season is just around the corner. Whatever it is, it fills me with warmth and joy.
It's the perfect time of year for baking delicious treats (hello pumpkin pie!), going for long walks in the park, and cuddling up by the fire with loved ones. And let's not forget about all the fun fall activities like apple picking, hayrides, and corn mazes! So let's celebrate this amazing season and all the wonderful things it has to offer.
Drink hot apple cider
Carve pumpkins
Wear cozy sweaters
Get lost in a corn maze
Eat lots of candy corn
And if you're feeling particularly adventurous, you could even try your hand at making your own scarecrow to add some festive flair to your front yard. Just be warned, it might end up looking more silly than scary!
So let's raise a glass (or mug of hot cocoa) and toast to the season of warmth, joy, and pumpkin spice. Cheers!
– Embracing the Festive Spirit of the Month
Get ready to deck the halls and jingle all the way because it's the most wonderful time of the year! December is here and it's time to embrace the festive spirit like never before. So let's hang some mistletoes and light up those Christmas trees because we're about to make this month the merriest one yet!
The holiday season is all about giving, so why not start by giving your home a makeover? Deck your halls with boughs of holly, hang up some stockings, and put up some twinkling lights – there's no such thing as too much festivity! And while you're at it, why not bake some sugar cookies and fill the house with the sweet scent of gingerbread? Remember to save some for Santa, he'll definitely reward you with some extra presents under the tree!
Speaking of presents, don't forget to spread some holiday cheer by giving back to those in need. Donate to a charity, volunteer at a local shelter, or simply be kind to strangers – after all, the best things in life are not things! And let's not forget to spend time with our loved ones, indulge in some delicious food, and take some time to relax and appreciate the little things in life. Happy Holidays, everyone!
Let's hang some mistletoes
Light up those Christmas trees
Deck your halls with boughs of holly
Bake some sugar cookies
Fill the house with the sweet scent of gingerbread
Save some for Santa!
Donate to a charity
Volunteer at a local shelter
Be kind to strangers
– Enveloping in the Comforts of Fall
It's time to welcome the season of pumpkins, cozy sweaters, and roasting marshmallows. It's time to envelop ourselves in the comforts of fall and bid adieu to the sweltering heat of summer.
The crisp air, the warm colors of autumn leaves, and the aroma of apple pies baking in the oven – there's nothing like the feeling of fall. And let's not forget the joy of sipping on some warm and comforting beverages. From pumpkin spice latte to chai tea, fall beverages are the best. Plus, they give us a reason to cuddle up with a good book or watch a flick.
Pro tip: wrap yourself in a cozy blanket while sipping your hot beverage.
Extra tip: add a dash of cinnamon to your drink for some extra fall vibes.
Another great thing about fall is the fashion. From oversized sweaters to fuzzy scarves, fall fashion is all about comfort. No need to worry about sucking in your gut or trying to squeeze into that tight dress. In fall, it's all about embracing your inner couch potato and looking cute while doing it.
Pro tip: invest in a pair of fuzzy socks to wear with your oversized sweater.
Extra tip: always keep a knit beanie handy for those bad hair days.
If you're feeling adventurous, you can even take a stroll through a pumpkin patch or go apple picking. There's something about being surrounded by nature's beauty that just makes fall even more magical. So, go ahead, jump into a pile of leaves, take a deep breath of fresh air, and embrace all the joys that come with enveloping in the comforts of fall.
Don't Let October 1st Slip Away
Well, folks, that concludes our celebration of the best day of the year – October 1st. But don't let the joy and excitement fade away just yet! Keep those pumpkin spice lattes flowing, break out the spooky decorations, and treat yourself to a few extra fun-sized candy bars. After all, it's not every day that we get to indulge in such Halloween-y goodness.
So go forth, my fellow Halloween enthusiasts, and embrace all that October 1st has to offer. And don't forget to mark your calendars – only 364 more days until we get to do it all again!