Sweetest Day is a day observed on the third Saturday in October in the United States. It's a day to celebrate love gestures and sentiments, as well as acts of generosity and compassion. Sweetest Day has also been described as a "cooked up promotion" developed primarily to boost candy sales by the candy manufacturers.
Read this space to discover more about What is Sweetest Day and When is Sweetest Day 2022!
What is Sweetest Day?
Sweetest Day is an unofficial holiday honouring camaraderie, compassion, and generosity, as well as gifting candies to family members and friends. It's comparable to Valentine's Day, except it's far less well-known. Sweetest Day has a larger emphasis than Valentine's Day, reaching above romantic connections, which have typically been the central objective of the holiday.
When is Sweetest Day 2022?
2022 Sweetest Day, as per custom, will be held on the third Saturday in October. The significant day will be observed on October 16th this year.
This year marks the 100th anniversary of Sweetest Day, with Americans enthusiastically anticipating this one-day celebration. Here is the list of the days on which Sweetest Day will fall in the upcoming years!
| | | |
| --- | --- | --- |
| Year | Date | Day |
| 2021 | October 16 | Saturday |
| 2022 | October 15 | Saturday |
| 2023 | October 21 | Saturday |
| 2024 | October 19 | Saturday |
| 2025 | October 18 | Saturday |
History of Sweetest Day
On October 10, 1921, Cleveland hosted the inaugural Sweetest Day. The very first Sweetest Day in Cleveland was prepared by a group of 12 confectioners directed by candymaker C. C. Hartzell, according to the Cleveland Plain Dealer's publication of October 8, 1922, which recounts the event. The Sweetest Day Committee in Cleveland distributed approximately 20,000 candy boxes to orphaned, elderly folks, and the needy. Celebrities such as Theda Bara were frequently spotted handing out candies to moviegoers and providing goodies to hospitalised patients.
The concept of Sweetest Day as a platform for spreading happiness and good sentiments ultimately gained traction in the nation's middle. The spirit of the day was really melded with great, ancient mid-western ideals like integrity and compassion for your neighbours. Numerous efforts were also made in New York City to launch a "Sweetest Day," involving a proclamation of a Candy Day across the United States by candy producers on October 8, 1922.   
According to The New York Times, "the forces that define the appellation of the weeks of October" declared the week commencing October 10, 1927, to be "Sweetest Week."  The National Confectioners Association initiated a "campaign all through the confectionery industry" to place Sweetest Day with the generally recognised Mother's Day, Father's Day, and Valentine's Day, according to The New York Times' Marketing News and Notes on September 25, 1937.
In October 1940, the Sweetest Day Committee distributed over 10,000 boxes of sweets as part of the advertising event. The candy was handed to 26 different charities in the area. On October 17, 1940, 225 kids were given candy at the chapels of the Society for the Prevention of Cruelty to Children. The leaders of the Jewish, Protestant, and Catholic Big Sister clubs in New York also received 600 boxes of sweets.
Why Should We Celebrate Sweetest Day 2022?
It's all about what you desire. The objective is to exchange some goodies and spread some happiness! Some people perceive Sweetest Day 2022 as a day to give candies and presents to lovers and husbands because Valentine's Day is generally associated with ladies receiving such presents. Valentine's Day only comes around once a year. There is one more day other than Valentine's Day to cherish your loved ones.
What Is the Best Way to Celebrate the Day 2022?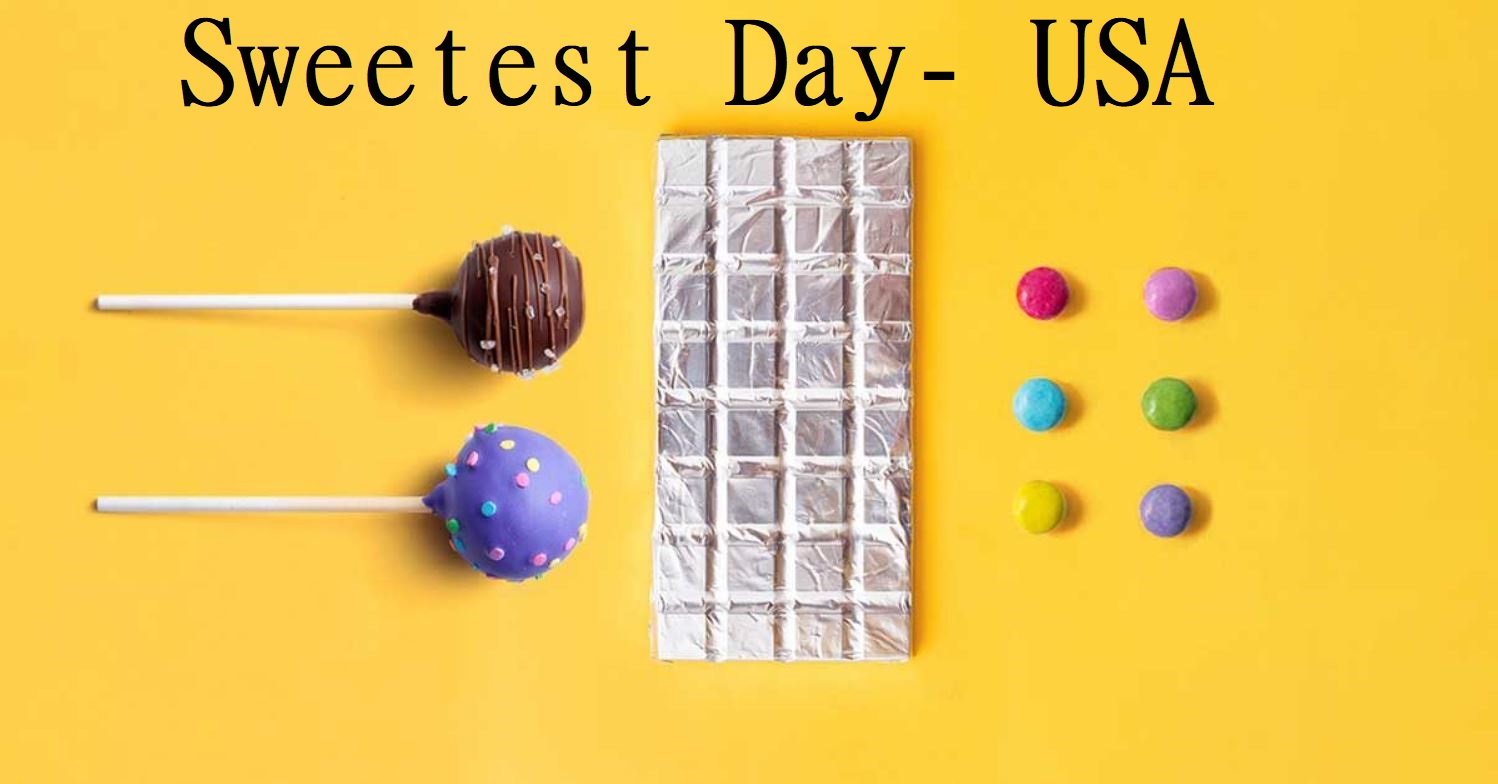 There are numerous ways to celebrate Happy Sweetest Day 2022. Here are some of the ways to show your affection for the folks you love:
Give a Treat to Somebody you care about.
Sharing a surprise with somebody is one of the nicest ways to participate in the festivities for this occasion. Bring a basket of cookies or chocolates to share with your co-workers on this occasion. Aside from exchanging goodies with friends and family, you may also share them with strangers. Amaze someone you've just met by telling them how much they're valued for their nice acts on Sweetest Day 2022.
Take to social media to express your joy.
Another method to commemorate this occasion is to do so on social media, encouraging others to express thanks to everyone around them. Make sure to use the hashtag #NationalSweetestDay in the captions of your posts on social media.
Plan a Fundraising Event.
You can also go all out and arrange a community-wide charity fundraiser to fundraise. One approach to accomplish this is to sell sweets and other presents on this day and then donate the money to a charitable organisation. You can also utilise the day to purchase groceries for those in your neighbourhood who are hungry or disadvantaged.
Spend Time with your Loved Ones
You can spend time with family and assist your mom or spouse with housework. Play some games with your friends or maybe plan an outing to the place they might like. Have a good time with your loved ones this Sweetest Day 2022.
Distribute Candies
Distribute sweets, candy, and other necessities with acquaintances, relatives, and those who are in need. Make a candy-making party with your buddies. Make candy to present to the people and exchange them with acquaintances.
Give Cards
Give out a card or message with encouraging comments to your loved ones. They will surely appreciate your gesture.
Criticism associated with Sweetest Day
It is often condemned as a "fabricated" celebration because of the participation of candy makers in its invention, popularisation, and advertising. Such holidays are sometimes referred to as Hallmark holidays in reference to the greeting card company Hallmark and its promotion of lesser-known holidays to sell cards.
Hopefully, you have got enough idea about what is Sweetest Day and when is Sweetest Day 2022 and how to celebrate this event. Wishing you all a great time with your loved ones this Sweetest Day!
Also, Read- National Boss Day