Quantic Dream revealed its future game, Star Wars Eclipse, at Game Awards 2021. So here is what we know thus far. Quantic Dream, the French studio behind the multi-narrative adventure game Detroit: Become Human, has revealed Star Wars Eclipse as their next project. The game was introduced during The Game Awards 2021, with a cinematic teaser giving fans a sneak peek at what's to come.
The game's release date and platforms have yet to be announced, so we'll have to wait a while before hearing anything more specific. On the other hand, Star Wars Eclipse has been confirmed to be an "action-adventure, multiple-character branching narrative game," as stated on the game's official website. The following Star Wars plot is likely to be in excellent hands given Quantic Dream's track record of branching narrative games like Heavy Rain and Detroit Become Human.
Star Wars Eclipse "allows you to play as a wide cast of captivating individuals, each with their narrative, talents, and part to play in the tapestry of events that threaten the delicately calibrated peace of the Outer Rim," according to the game's website.
The game is claimed to be part of the High Republic project, which sets the events of Star Wars Eclipse 200 years before the original Star Wars trilogy. This one will undoubtedly pique the interest of both new and veteran Star Wars enthusiasts.
While we previously discussed the game and indicated that it had been in production for eighteen months, they expected that the project would take some time to complete. While it later disapproved of it, this effectively established its existence.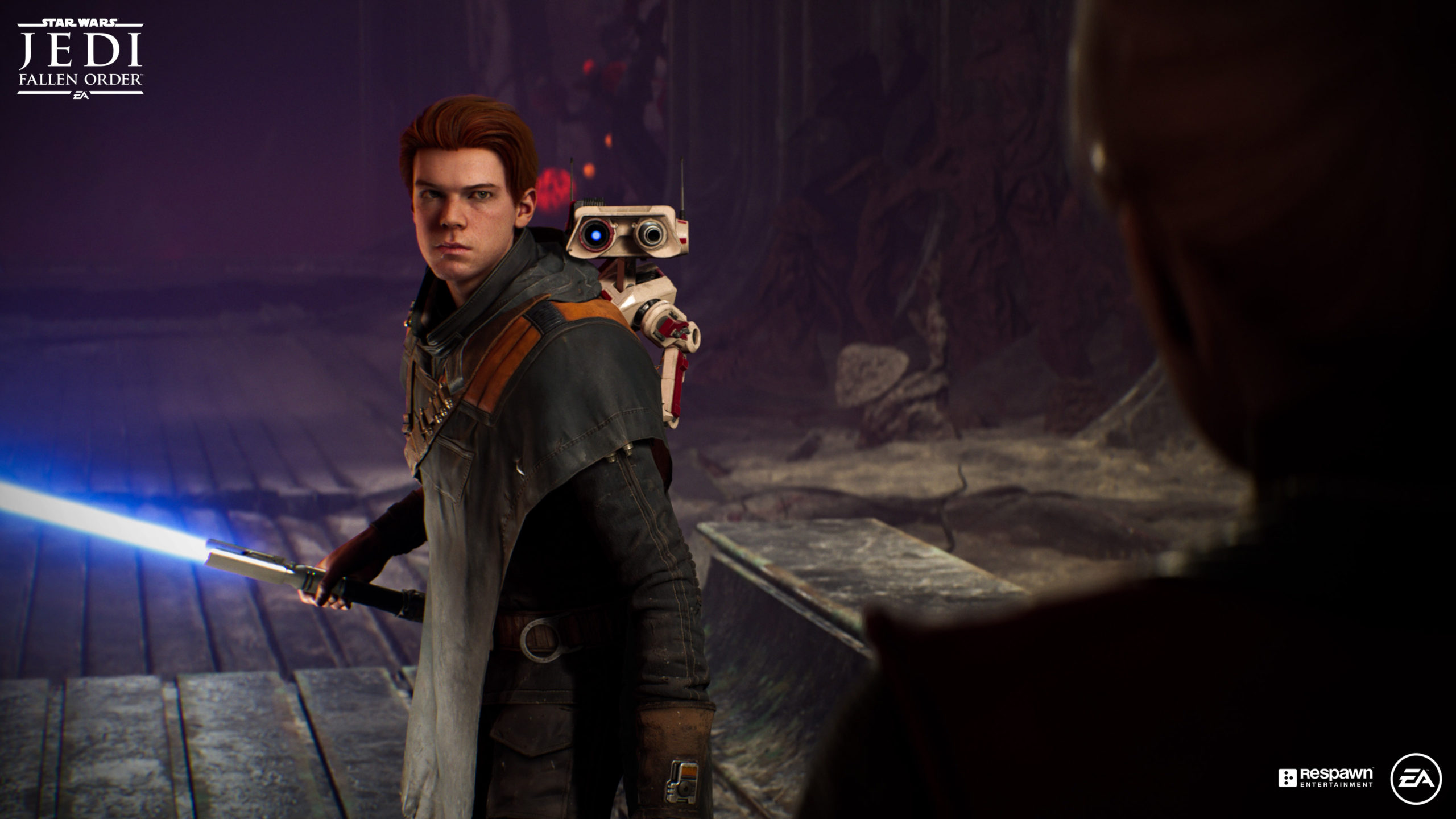 A leak claims that Star Wars Eclipse was influenced by The Last of Us: Part II.
While the game's announcement was announced at The Game Awards yesterday, some new information about it has surfaced today. This breach originates from Twitter user AccNGT. Although the source's validity is debatable, it looks to be very trustworthy for various reasons, but let's get to the leak first.
According to the leak, Quantic Dream Paris is working on the creative side of things, while Quantic Dream Montreal works on level design, gameplay, and other multiplayer components. They strive to make sure that the plot and action sequences are memorable and impact the audience. What's more, the game is based on The Last of Us.
The Last of Us series has been credited with establishing a standard for storytelling in the game industry. It defies some of the standard conventions throughout the game and makes some bold decisions. Given how successfully the approach worked for TLOU, it's only natural that Star Wars would be influenced by it.
Is the source, however, reliable? When you examine the account's history, it doesn't get any more legitimate than this. The performance had shared a photo from the trailer a week before, and it had gone unnoticed. In that light, it's acceptable to state that this is entirely plausible.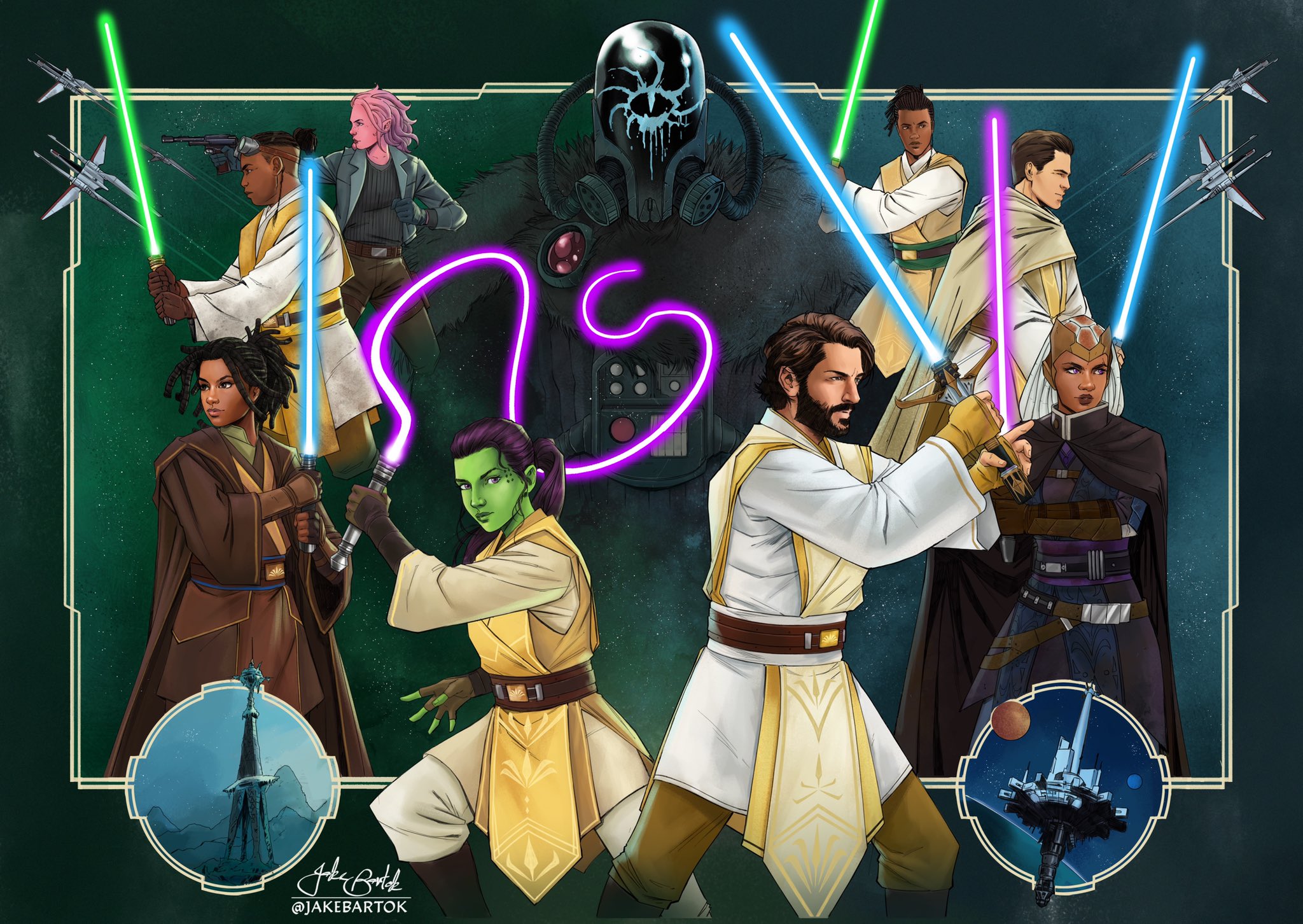 The Game Awards were won by Star Wars Eclipse, which has a stunning teaser:
They unveiled many titles during The Game Awards 2021, but only one of them was Star Wars Eclipse. Over the last few months, internet rumors have circulated that the French developer was working on a Star Wars game, and those allegations have proven to be true.
They introduced the title with a beautiful cinematic trailer that showcased the game's location in the High Republic. The High Republic period, not to be confused with The Old Republic, takes place hundreds of years before the events of The Skywalker Saga, during the Jedi Order's golden age.
The Eclipse will be the first video game set in this era of the Star Wars timeline, and it has been explored in books, graphic novels, and audio plays. Even though there is no gameplay in the clip, there is much to analyze. The trailer's most crucial scene occurs in the middle when we see a small green person peering out the window of what appears to be the Jedi Council chambers.
We also see a pair of Jedi dueling on a bridge, as well as an alien civilization conducting some rite that looks to give birth to a sinister-looking person, chances are, and this is our first glimpse at the game's main nemesis. Given the high quality of this announcement video, it's no surprise that Star Wars fans are immediately clamoring for more information.
However, fans may have to wait for additional information without even a stated release date since Star Wars Eclipse might take many years to arrive. However, on the Star Wars website, it has been verified that the game is "currently in the early phases of production." This suggests that we'll have to wait at least a couple of years to get our hands on the already widely anticipated title.
Quantic Dream is renowned for making interactive, narrative-driven adventure games with little traditional gameplay, but with Eclipse, the company may be venturing out. "Star Wars Eclipse will be a deeply branching action-adventure game," according to the developer, implying that it would shed the "playable movie" moniker that past Quantic Dream endeavors have been (harshly) tagged with.
On the other hand, the studio will not be radically overhauling its operations. In proper Quantic Dream form, it looks that player choice will play a significant role in Star Wars Eclipse. There will be several playable characters, and "your decisions will be at the center of the experience, as every option may have a profound influence on the path of the tale," according to the press release. Eclipse appears to be a game you'll want to play numerous times to see all possible possibilities.
Surprisingly, we have no idea which platforms Star Wars Eclipse will be accessible on at this time. It's almost guaranteed that the game will be released on PC, PS5, and Xbox One, but it's less probable that it will be released on PS4 and Xbox One. Given that its debut date is anticipated to be years away, those last-gen consoles will almost certainly have been phased out by the time it arrives.