Omicron mutes New Year's Eve festivities all across the world.
On New Years Day 2022, Due to an increase in coronavirus infections worldwide, many significant events and fireworks displays have been canceled or toned back. Residents of the South Pacific islands of Samoa and Kiribati were the first to greet the year 2022 at 10:00 GMT on Friday, followed an hour later by New Zealand.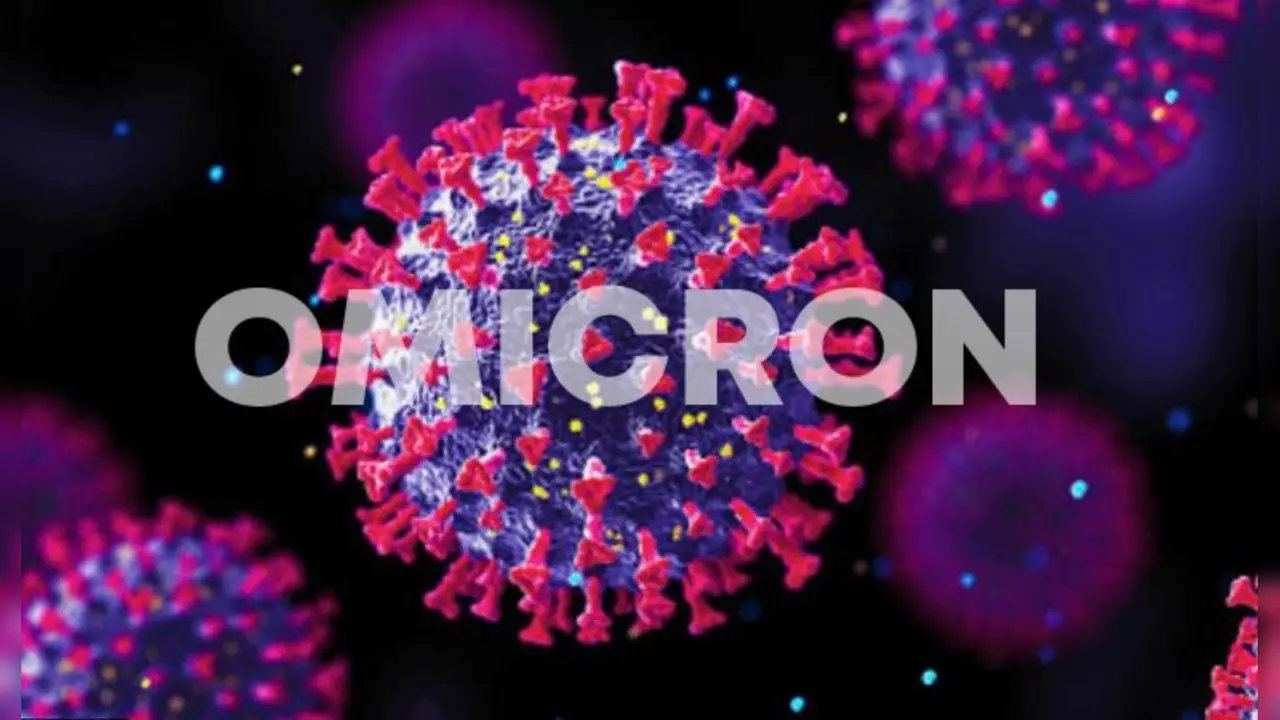 Sydney, Australia, rang in the New Year with six tons of colorful fireworks let off against the backdrop of the city's iconic Harbor Bridge and Opera House. Crowds of people swarmed Times Square in New York, stretching for blocks to take in the toned-down celebration.
However, due to increased coronavirus infections throughout the world, many huge events and fireworks displays have been canceled or toned back.
Rio de Janeiro Celebrates the New Year with fireworks:
Rio de Janeiro welcomed the New Year with colorful pyrotechnics lit up the night sky. As they held the start of the year 2022, people flocked to the beach to see the fifteen-minute show. The yearly event on Copacabana beach has attracted over one million locals and visitors in the past.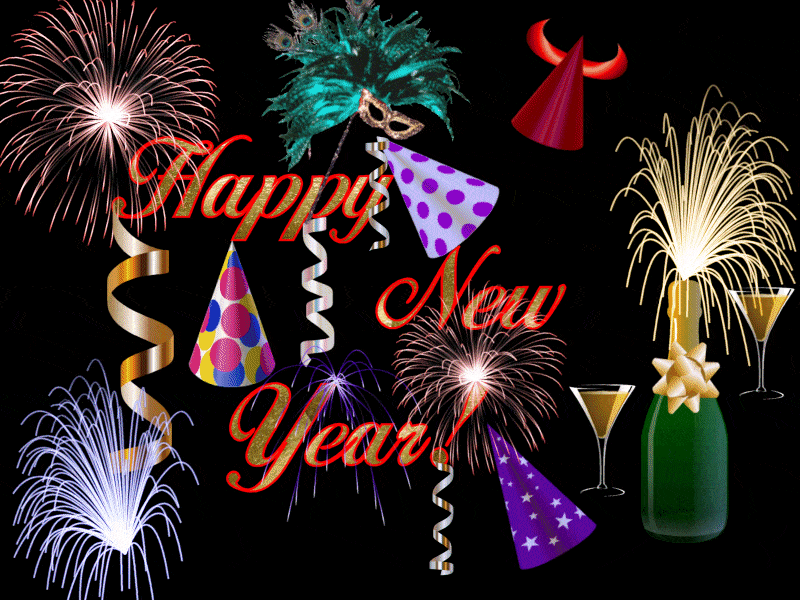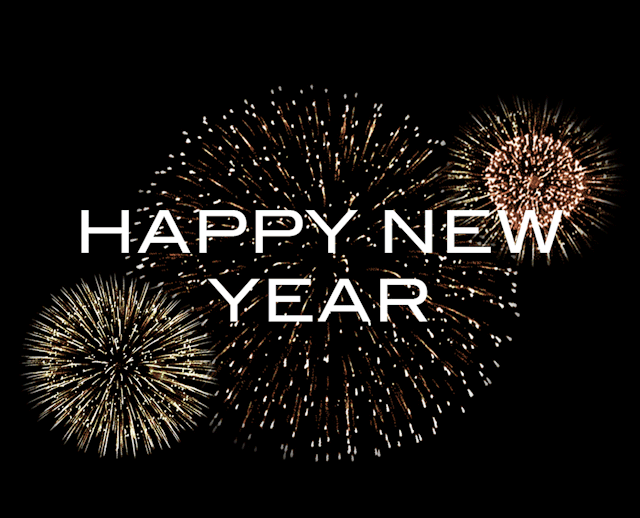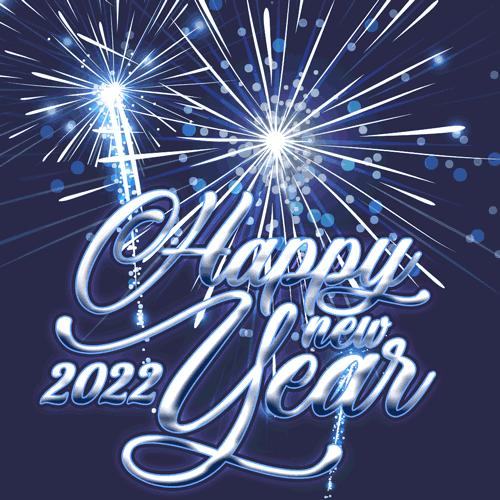 The New Year's Eve bash will return to New York's Times Square in 2022 to ring in the new year:
New York City restored its customary New Year's Eve celebration in Times Square to usher in the New Year – and bid farewell to another pandemic-plagued year — after missing a public gathering last year.
Many people came from far and wide to see the scaled-down event in Times Square, which drew crowds that stretched for blocks. On a bright winter night in New York City, confetti illuminated by LED billboards flowed in the breeze.
The yearly ball drop occurs when the clock strikes midnight, ushering in the new year, and is traditionally marked with Champagne, clinking beers, joyful hugs, and wishes for brighter days ahead.
Times Square is recognized as the "global crossroads," and city officials insisted on holding the traditional New Year's Eve event to demonstrate the city's resiliency in the face of a coronavirus resurgence.
Due to the Omicron danger, Filipinos will have more movement limitations in 2022:
According to the acting presidential spokesperson, on the eve of 2022, the Philippines will implement harsher limitations in the capital district for the next two weeks to minimize infections by the Omicron coronavirus type, which is spreading globally.
On Friday, the health ministry announced a positive rate of 10.3 percent and a two-month high of 2,961 new coronavirus infections. In a televised broadcast, acting Presidential Spokesperson Karlo Nograles remarked, "We could witness a rise in active cases in the following days."
The area, which includes Manila's capital, is a sprawl of 16 cities with about 13 million people.
In his New Year greeting, Japan's Emperor prays for COVID victims:
Following the cancellation of public palace gatherings to battle coronavirus infections, Japan's Emperor Naruhito offered prayers for those who died during the pandemic, broadcasting his New Year's greeting for the second year in a row via video.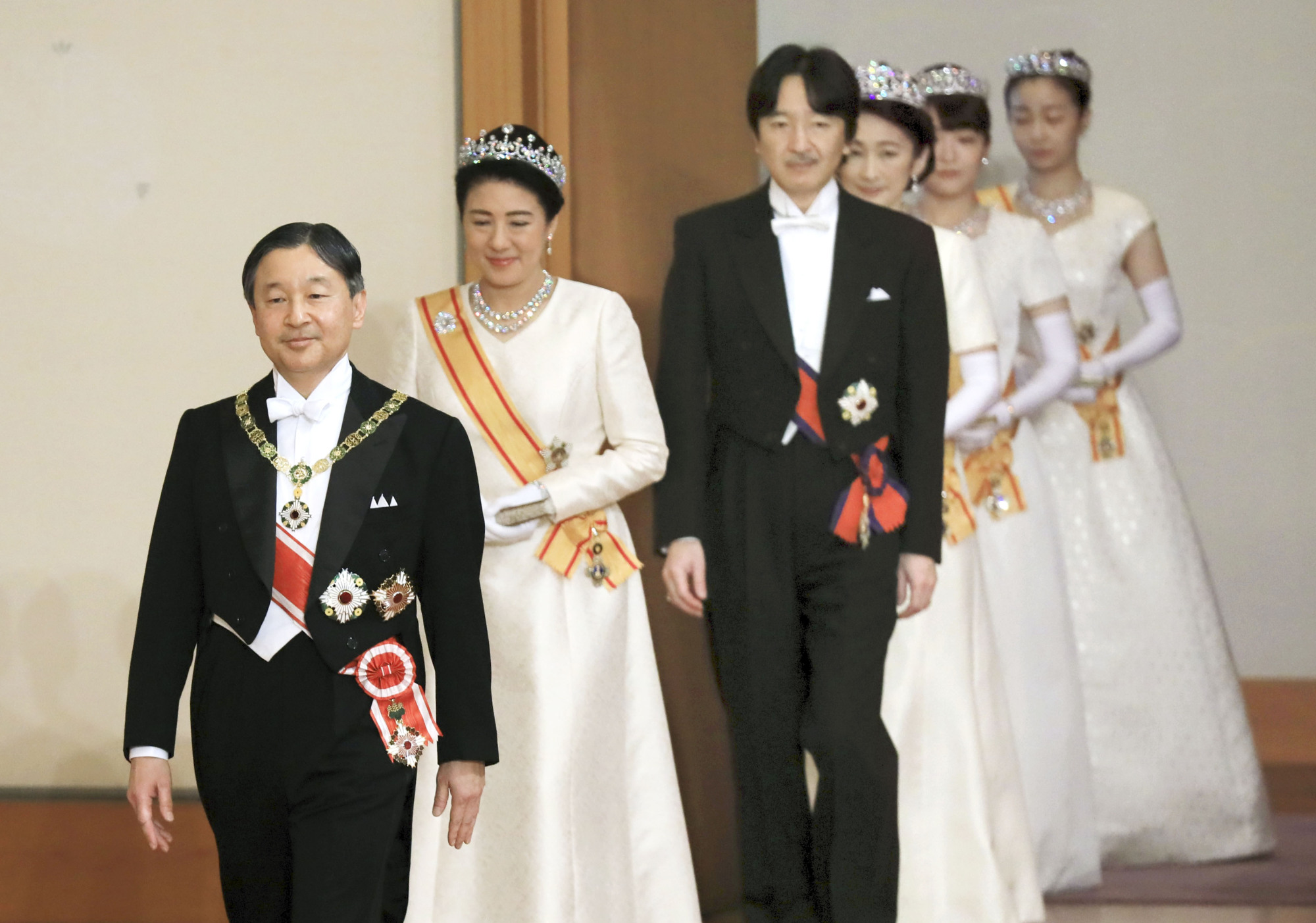 Naruhito commended and congratulated physicians and other health care workers while sitting in front of a bonsai tree with his wife Masako and voiced worry for nations without vaccines and proper hospital systems.
More than 18,000 COVID-19-related deaths have been reported in Japan; however, the number of deaths has decreased in recent months. Naruhito also expressed concern about the Omicron variant's rapid expansion.
Kenyatta sends a message of optimism to Kenyans for the New Year:
President Uhuru Kenyatta noted optimism to Kenyans as they greeted 2022 on Saturday. In his New Year speech on Friday, he stated, "As we say farewell to 2021, we rejoice in the knowledge that 2022 will provide us all with an opportunity to do things better."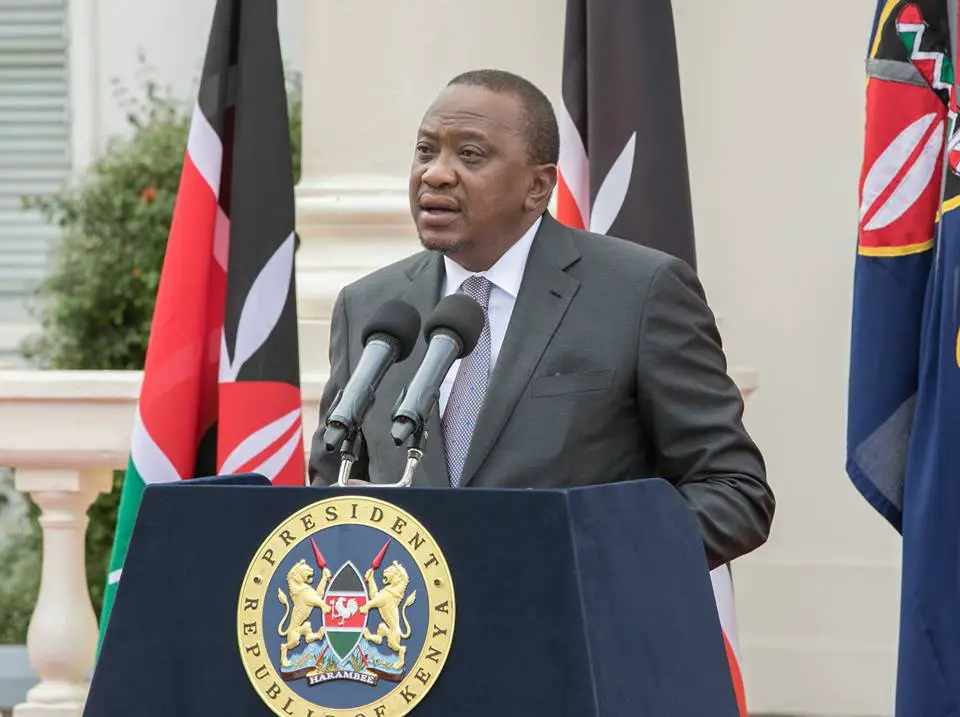 While reflecting on the previous year, Kenyatta highlighted the country's difficulties in combating the COVID-19 epidemic, promising to increase immunization coverage to 30 million people by the end of 2022.
Londoners ring in the new year amid a COVID-19 uptick:
On Saturday, fireworks and light show lit up the night sky in London as individuals welcomed the year 2022 despite pleas for caution and the postponement of huge festivities.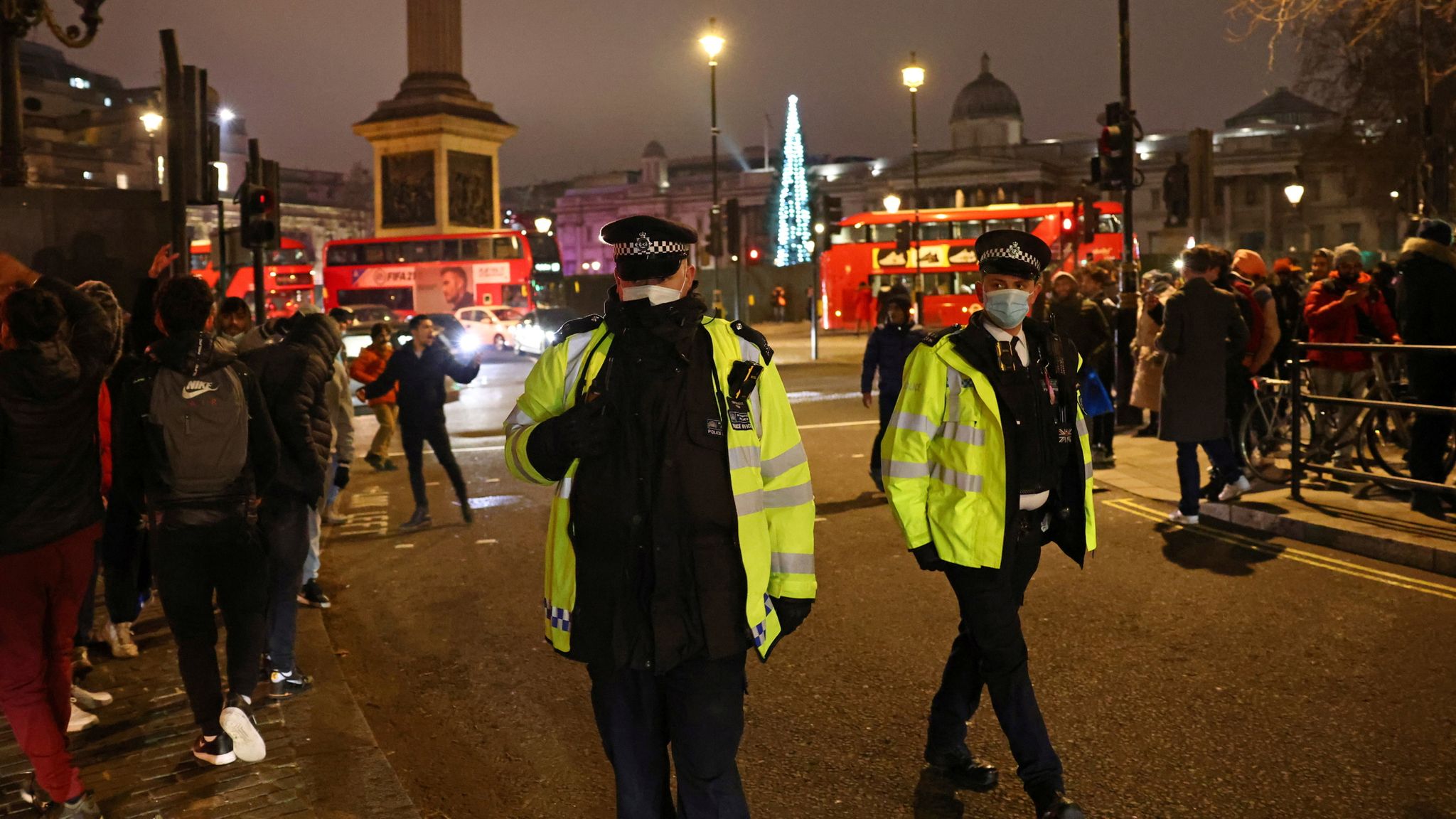 To prevent large crowds from forming, city squares in the UK were blocked, and they canceled several New Year's Eve events on Friday as daily COVID cases reached a new high. Some others were determined to go out and celebrate after nearly two years of isolation.
The year 2022 is ushered in with fireworks stop the Acropolis in Athens:
Fireworks and excitement exploded over Athens on Friday night as the Greek capital celebrated the start of the New Year. A firework spectacle over the Acropolis welcomed the beginning of 2022 with a flurry of color.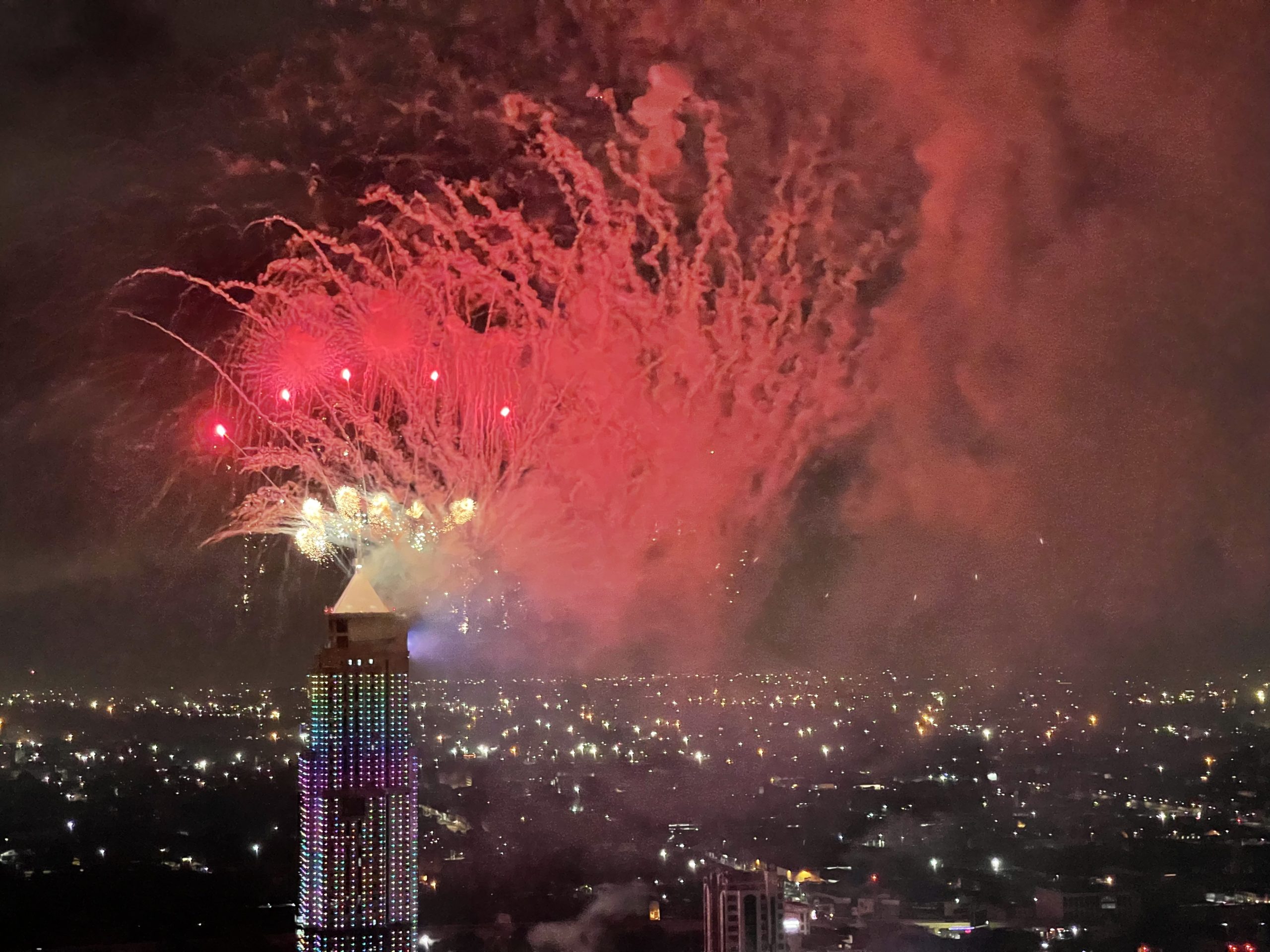 Meanwhile, as part of new regulations, the health ministry banned music from all commercial locations for New Year's festivities on Wednesday. It further said that all entertainment establishments would close at midnight, except on New Year's Eve, when they would be allowed to stay open until 2 a.m.
The lighting of the Brandenburg Gate heralds the start of the year 2022 in Germany:
As the German capital commemorated the start of 2022, they conducted a light show at the Brandenburg Gate.
It emerges as major New Year's Eve festivities have been canceled again, and fireworks sales have been banned. However, official figures have yet to reflect this fully.
The Eiffel Tower's light show ushers in the year 2022:
On Friday night, France greeted 2022 with a light spectacle on the Eiffel Tower in Paris. Because of the escalating number of coronavirus infections, festivities were expected to be a little more muted in the United Kingdom than in many other European nations.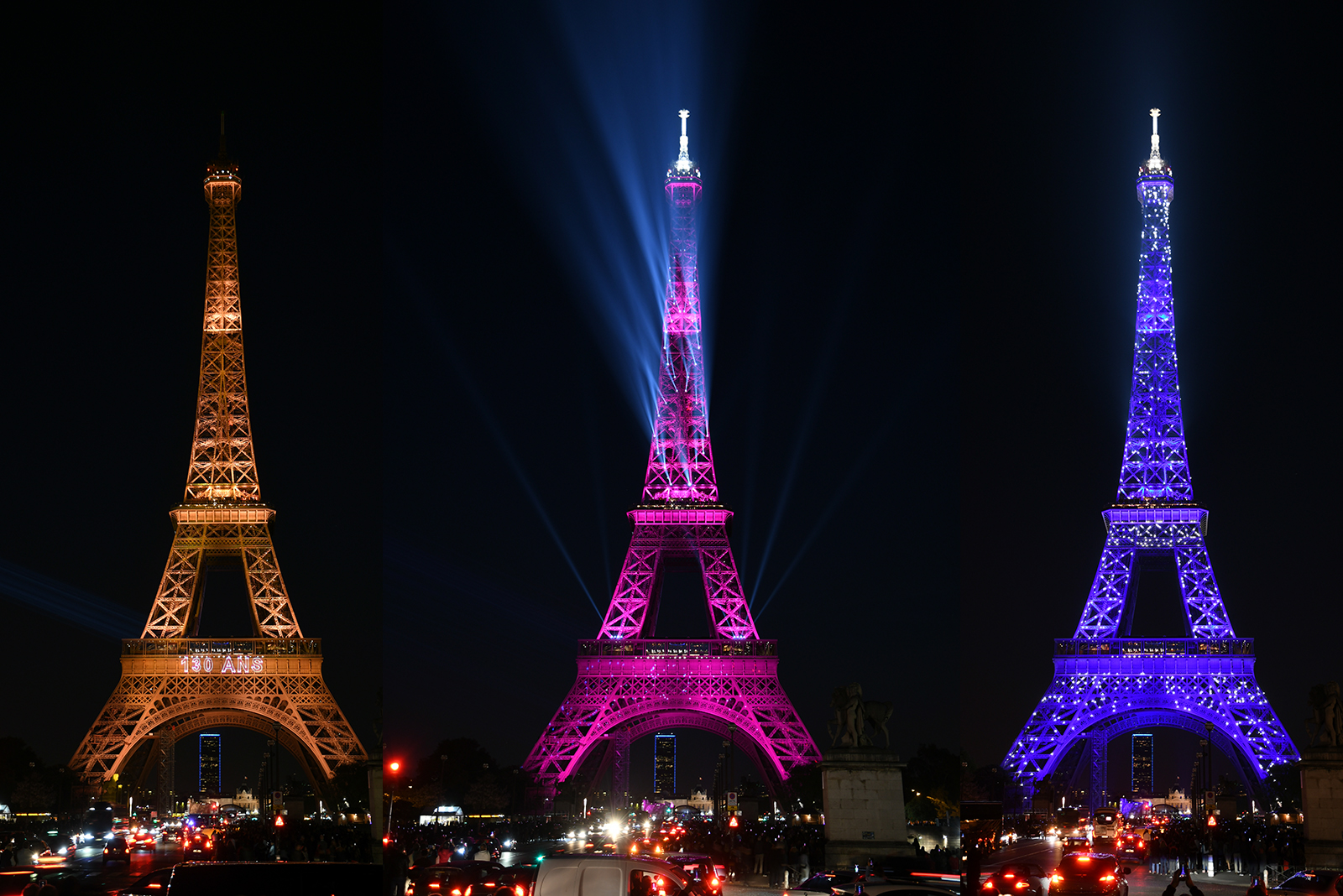 Last month, the government said public concerts and fireworks displays would be prohibited for New Year's festivities. Individuals should avoid mass gatherings and restrict the number of family members congregating throughout the holiday season.
The extraordinary 232,200 new cases in France It was the third day in a row that the number of people in the country exceeded 200,000.
In Times Square, a crowd awaits the start of the New Year's celebrations:
A crowd has gathered in Times Square, New York City, ahead of the New Year's countdown. Due to the coronavirus, approximately 15,000 people are anticipated to participate this year, compared to the tens of thousands who regularly attend.
Quebec, Canada, will ring in the year 2022 with muted celebrations:
Quebec, Canada's second-most populated province, is gearing up for a quiet New Year's Eve, as a nighttime curfew takes effect at 10 p.m. local time (03:00 GMT).
Quebec Premier Francois Legault announced the curfew, which would be in effect from 10 p.m. to 5 a.m. daily, as part of a slew of additional measures to contain an outbreak of coronavirus illnesses connected to Omicron.
"I realize we're all fatigued," Legault said at a press conference earlier this week. "But it's my obligation to defend [us] from this." Quebec has enforced a curfew for the second time since the outbreak began.
Putin cautions that the epidemic 'isn't going away just yet in his New Year's Eve addresses:
Russian President Vladimir Putin lauded the country's resilience in difficult circumstances but also warned that the virus "isn't going away anytime soon." "I'd want to convey my heartfelt condolences to all those who have lost loved ones," Putin said in a televised speech that aired shortly before midnight in each of Russia's 11 time zones.
Russia's coronavirus task group recorded 308,860 COVID-19 fatalities, while the country's national statistics bureau claims the death toll is much higher.
Big Ben, London's clock tower, will chime at midnight:
For the first time since 2017, London's Big Ben, which sits atop the Houses of Parliament, is set to sound at midnight and ring in the New Year after more than three years of repair. COVID-19 cases have been on the rise in the UK, with new infections hitting all-time highs this week.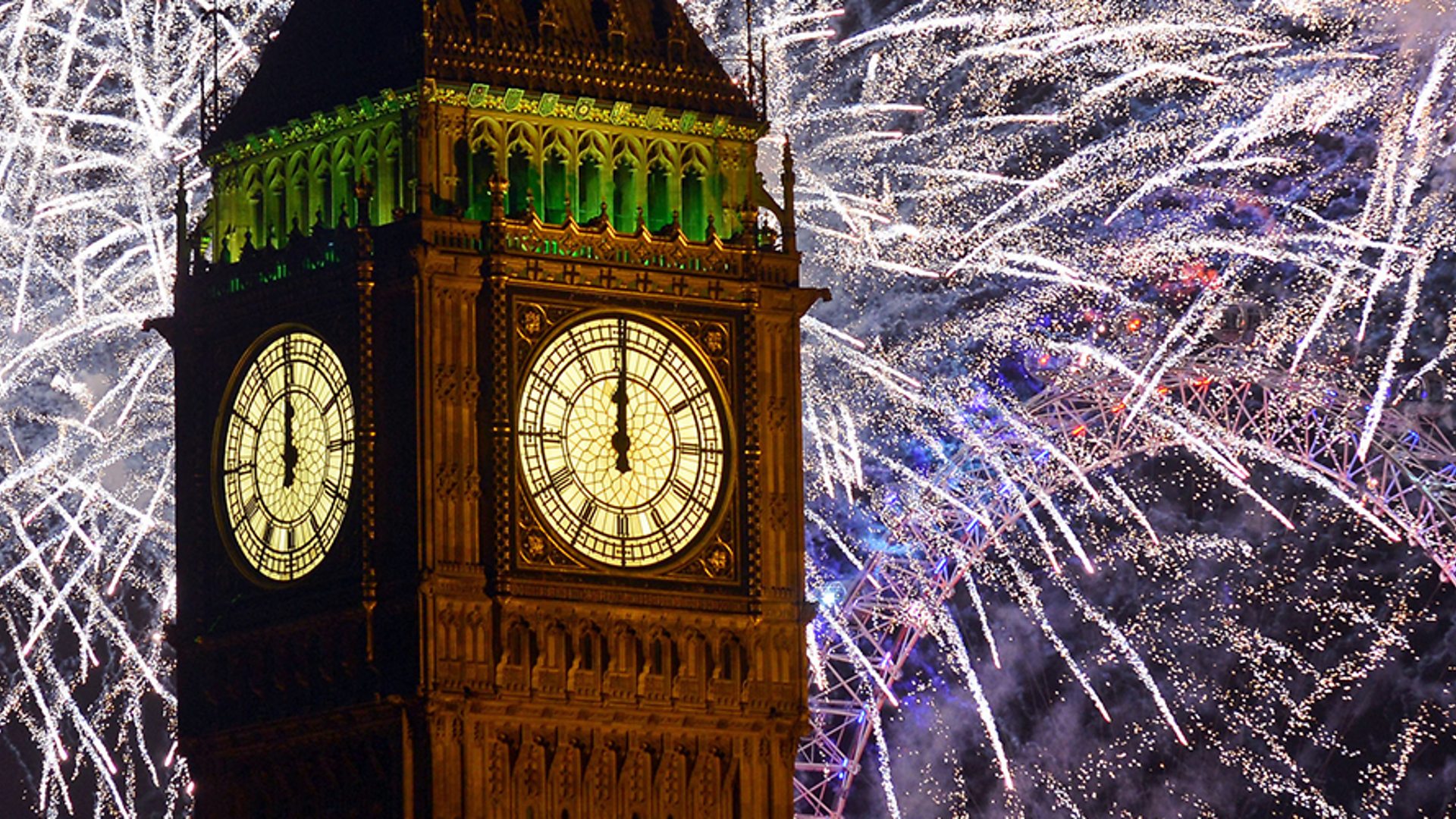 However, there was some positive news from the nation. A study of one million cases indicated that patients with the Omicron variation were only a third as likely as those with the previously prevalent Delta variant to require hospitalization.
Despite growing COVID-19 cases, which forced the Rose Parade and Rose Bowl college football game between Ohio State and Utah to be postponed last year, the Rose Parade and Rose Bowl college football game between Ohio State and Utah will take place on New Year's Day.
The 133rd iteration of the Pasadena, California, tradition was set to include actor LeVar Burton as grand marshal, as well as 20 marching bands, 18 equestrian units, and scores of floats-themed "Dream. Believe. Achieve."
Due to increased infections, Kaiser Permanente said that their float, "A Healthier Future," would no longer have 20 "front-line medical heroes" who would ride or walk beside it.
Dubai's Burj Khalifa is lit up with fireworks:
Large crowds gathered in Dubai to welcome the New Year with a stunning fireworks display. The Burj Khalifa, which is regarded as the world's tallest structure, hosted a one-of-a-kind laser show. Onlookers were ecstatic as the building shone in the night sky, flashing "Happy New Year" on their iPhones.
China greets the New Year with vigilance:
China has greeted the New Year while being on high alert for COVID-19. Xian was placed under lockdown, while other events in other cities were canceled, and several provinces advised travelers to avoid traveling over the holiday season.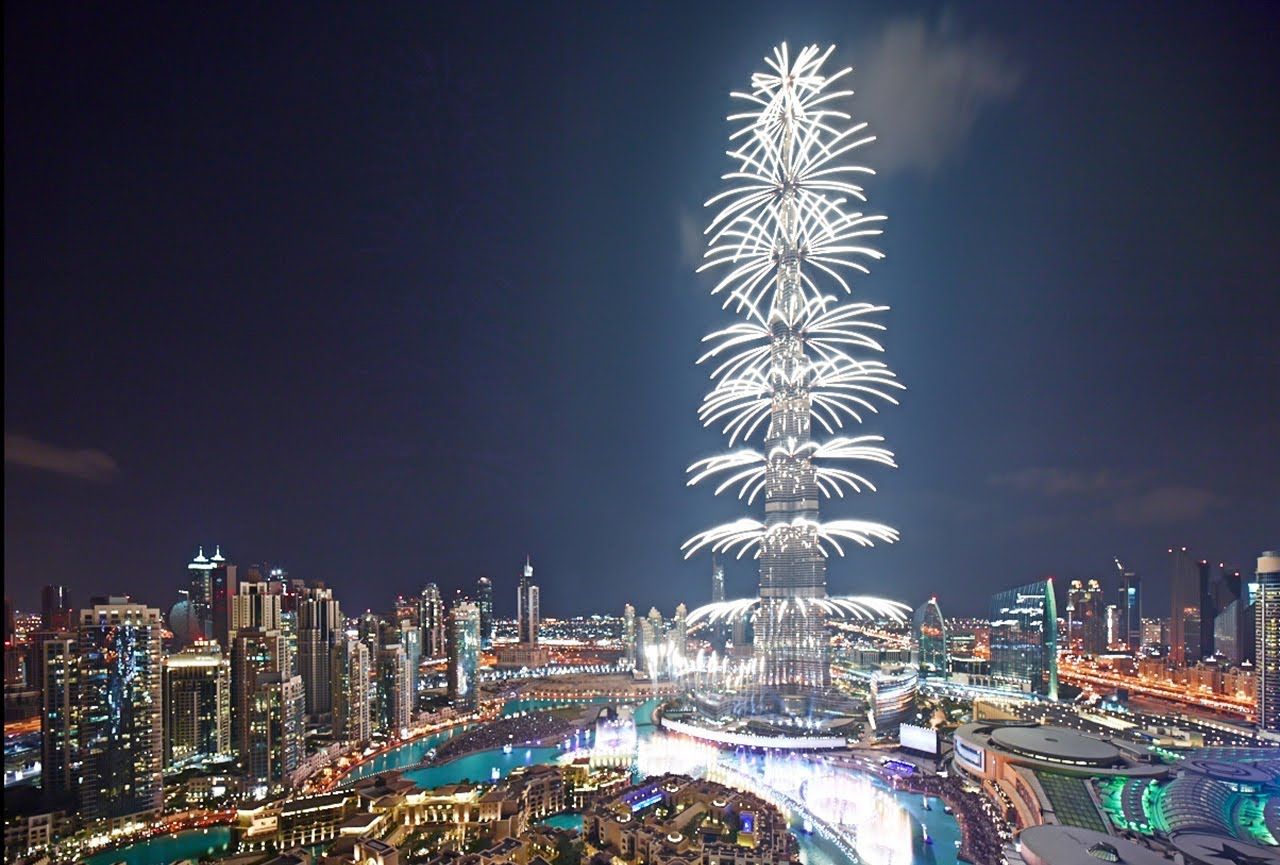 A New Year's Eve event at Beijing's famed Happy Valley amusement park has been canceled, while Nanjing's Happy Valley Park has withdrawn a drone display and fireworks from its New Year's Eve schedule.
COVID-19 did not stage any large-scale meetings in the center city of Wuhan, where it originally arose in late 2019, particularly at Guanggu, one of the world's longest pedestrian retail streets.
Omicron cancels a slew of flights towards the end of 2021:
Several canceled flights annoyed travelers on the last day of the year, and hundreds of thousands more were anticipated to be inconvenienced throughout the New Year's holiday weekend.
Many of the cancellations were attributed to staff shortages caused by a surge in COVID-19 infections, as well as inclement weather in portions of the United States.
According to Flight Aware's tracking website, airlines had canceled around 1,400 US flights – approximately 6% of all booked flights – and nearly 2,900 globally by early afternoon on the East Coast.
Serbia has a wild New Year's Eve celebration:
Massive New Year's Eve festivities have begun in Belgrade, Serbia's capital, where, unlike elsewhere in Europe, public gatherings are permitted.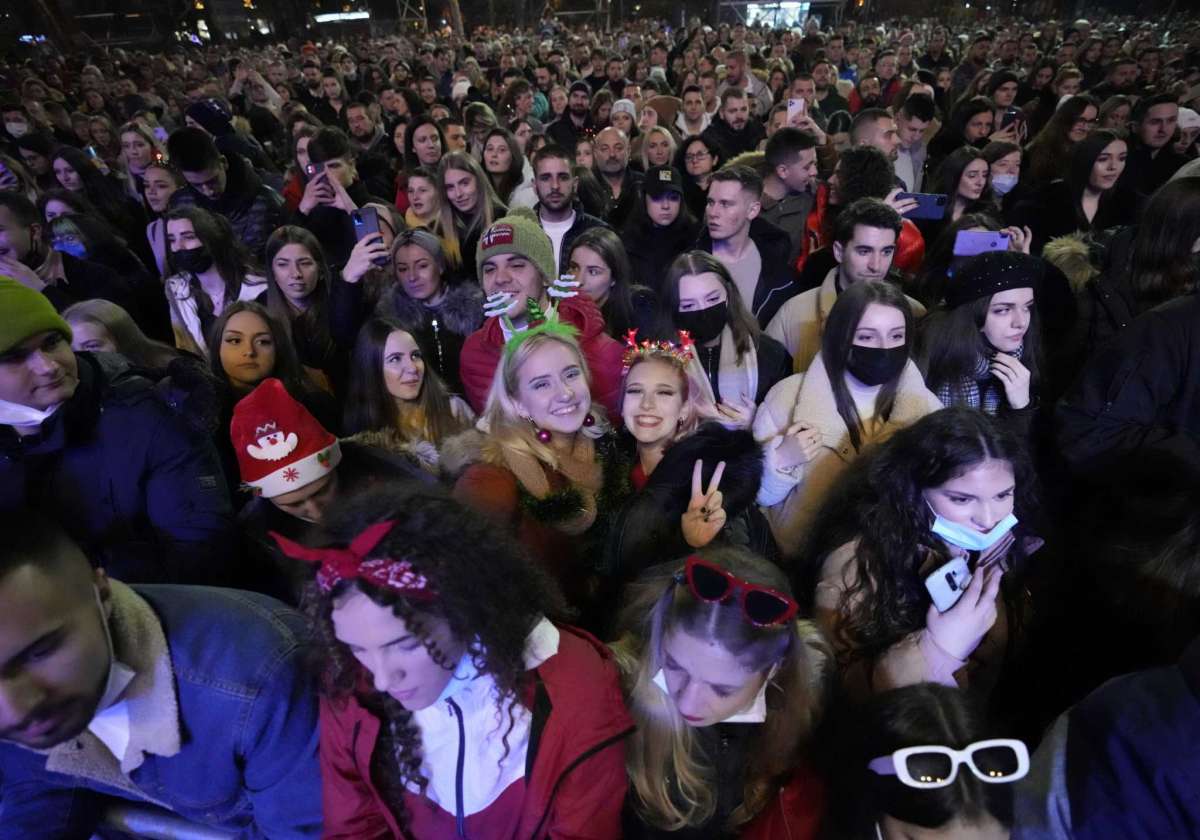 Outdoor music, fireworks, and a light display at a recently completed Dubai-style glass skyscraper, which has become a trademark project of Serbia's right-wing populist leadership, drew large crowds to the city. According to Serbia's national media, RTS around 100,000 guests went to Belgrade for the holidays, filling the city's hotels and leased flats. Restaurants and bars were bursting to the seams.
Macron claims that France will have a difficult few weeks ahead of it:
The next few weeks will be difficult for France due to a rise in COVID-19 cases, but the country can get through it if people act responsibly, President Emmanuel Macron said in a televised New Year's Eve greeting to the nation.
Also check: Rising COVID cases forced Haryana Govt for shutdown schools and Colleges till 12th January
He stated that due to the number of individuals who have been vaccinated, France is in a better position to combat the coronavirus than it was a year ago and advised everybody who has not been vaccinated to receive the COVID-19 vaccine. Macron stated that the government must do all possible to avoid imposing additional limitations that would limit people's freedoms.
A 'New Year's warning' has been issued by Turkey's health minister:
"Since there are no restrictions, we recommend that you act as if there are," Turkish Health Minister Fahrettin Koca said on Twitter. "We are at an era of increased risk."
He advised individuals to spend New Year's Eve with only their immediate relatives. According to a written statement provided by Koca earlier this week, the spike in Omicron instances was particularly noticeable in Istanbul, which accounted for 52.3 percent of nationwide cases during the past ten days.
In 2022, Hong Kong will ring in the New Year with a concert:
Fans came to welcome in the New Year with Hong Kong's famed Cantopop band Mirror and a bevy of other musicians, including Gin Lee and Joyce Cheng, during a New Year's Eve event.
Many people expressed gratitude for assembling despite the viral outbreak and expressed optimism for a brighter year ahead.
Check Whyd for more news.