If you are eagerly waiting for the movie Morbius then this is a piece of sad news for you as this movie has been pushed back by three months.
According to Sony Pictures movie Morbius which will feature Jared Leto as the so-called Spider-Man villain is now anticipated to drop on 1st April 2022.
The Marvel motion picture was first expected to release on 10th July 2020, and then 31st July 2020, but sadly Coronavirus pandemic forced this movie as a break and then it was delayed until 19th march 2021, before being delayed further and handed an 8th October 2021 release date.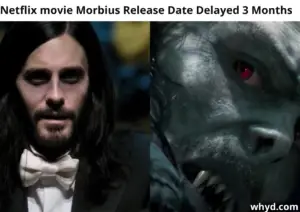 But last year Jan, Sony Pictures confirmed numerous changes in its release date, including pushing this movie from October to January 21st 2022.
After that again the release date was moved to a week further and decided to be released on 28th January 2022.
Unfortunately, that date has also been ejected by the passionately expected Motion Picture which will currently do battle with "Easter Sunday" which is a comedy movie starring stars like Tiffany Haddish and Jimmy O.Yang  and Chris Pine's thriller The Contractor, on 1st April.
In November, Leto self-confessed that he is having the peak time of his career. He further said that
"I don't think it gets any better than this. Every day I am filled with honesty, gratitude which is a dream for me"  
After playing the Joker in the 2016 DC extended Universe movie SUICIDE SQUAD, Leto commented on the outlook of being one of the finest actors to appear in Marvel and DC projects.    
 Watch the Morbius Trailer
The teaser of Morbius was released on 13th January 202, in which the video introduces Morbius, the disease he suffers from, and the cure he thinks will save him. The trailer also gives a brief run-down of his powers and discloses a shocking appearance from Michael Keaton, who seems to still be wearing the white prison uniform that he had on at the end of Spider-Man: Homecoming. Furthermore, we also see a wall painting of what looks like the Sam Raimi-era Spider-Man with the word "murderer" spray-painted across it.
The second video was released on 2nd November 2021. In this video, we saw the new powers of Michales including the ability to fly. The trailer also confirmed that the connection of this movie to the Venom films.
Who Is in the Morbius Cast?
Morbius boasts a talented cast of actors is selected for the lead roles. The movie stars Jared Leto, Matt Smith, Adria Arjona, Jared Harris, Al Madrigal, and Tyrese Gibson as important characters.
As revealed in the trailers, Michael Keaton is also set to appear in the movie, almost unquestionably as his villainous Vulture character from Spider-Man: Homecoming. We don't know the bursting extent of his presence, but the implications of this cameo are quite thrilling nonetheless.
When is Morbius Filming?
Principal photography on Morbius started in February 2019 in London. In March, filming moved to Manchester's Northern Quarter, which was used as an addition for New York City. Filming on the movie was planned to last 12 weeks under the working title Plasma. Filming was completed in June 2019, with Venom producer Amy Pascal publicizing that the project had "just enfolded".
The now-customary reshoots for the film began in Los Angeles in early February 2020 and ended a month later when the COVID-19 pandemic caused creations across the US to be stopped. The second round of reshoots for the movie took place in early 2021.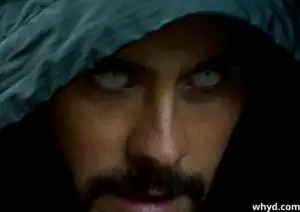 What Is the story of Morbius in shorts?
Morbius will mainly be the source story of Living Vampire, Michael Morbius. Overall, you can say that this will be repeating the story of how Morbius set out to cure a deadly blood disease and unintentionally turned himself into a kind of unique Vampire.
Overall it seems to be an interesting movie but for more details, we have to wait for the release of this movie. Keep visiting our website to know more details regarding this movie.