According to reports, Intel is working on a new processor called the Intel Core i9-12900KS, which might be the most potent 12th-generation Alder Lake processor ever. The Intel Core i9-12900KS is now being evaluated by the company's board partners, according to VideoCardz's sources. The CPU is believed to be a pre-binned variant with a 5.2 GHz all-core boost (particularly for the performance core), which would be a 200 MHz boost over the normal 12900K.
In comparison, the performance-core base frequency of the standard 12900K is 3.20 GHz, while the efficient-core base frequency is 2.40 GHz. Because the average 12900K CPU has an all-core boost frequency of 4.85 to 4.9 GHz, the enhanced 12900KS model should easily surpass 5.0 GHz without the need for overclocking.
The Intel Core i9-12900KS would be a pre-binned CPU, as previously stated. A pre-binned CPU is a phrase used by a manufacturer to describe a device that raises the frequency to achieve a certain clock speed. As a result, it's a CPU aimed squarely at the enthusiast market.
If Intel produces the rumored i9-12900KS processor, it will be the first time that the firm has issued a pre-binned CPU in three generations. As a result, since Intel debuted the Core i9-9900KS in October 2019, this exact model has not been seen on the market.
Intel's yet-to-be-announced Alder Lake-S processor is most likely being developed in response to AMD's future Ryzen CPUs, which will have 3D V-Cache and be based on Zen 3 or Zen 4 microarchitecture. The performance of AMD's future CPUs will be 15% better than the previous generation's Zen 2.
The firm is expected to showcase the previously disclosed Alder Lake-P mobile CPU family at the presentation. Intel also appeared to confirm several upcoming CPUs and GPUs. Elastic, a previously rumored code name for a next-generation DG3 GPU, was discovered in a graphics test driver.
Intel allegedly prepares a pre-binned Core i9-12900KS Alder Lake CPU with a guaranteed 5.2 GHz all-core frequency:
The Core i9-12900KS, Intel's top Gen Alder Lake CPU, is said to be getting a new pre-binned model. According to Videocardz, a pre-binned variation of the standard Core i9-12900K CPU is in the works, dubbed Core i9-12900KS.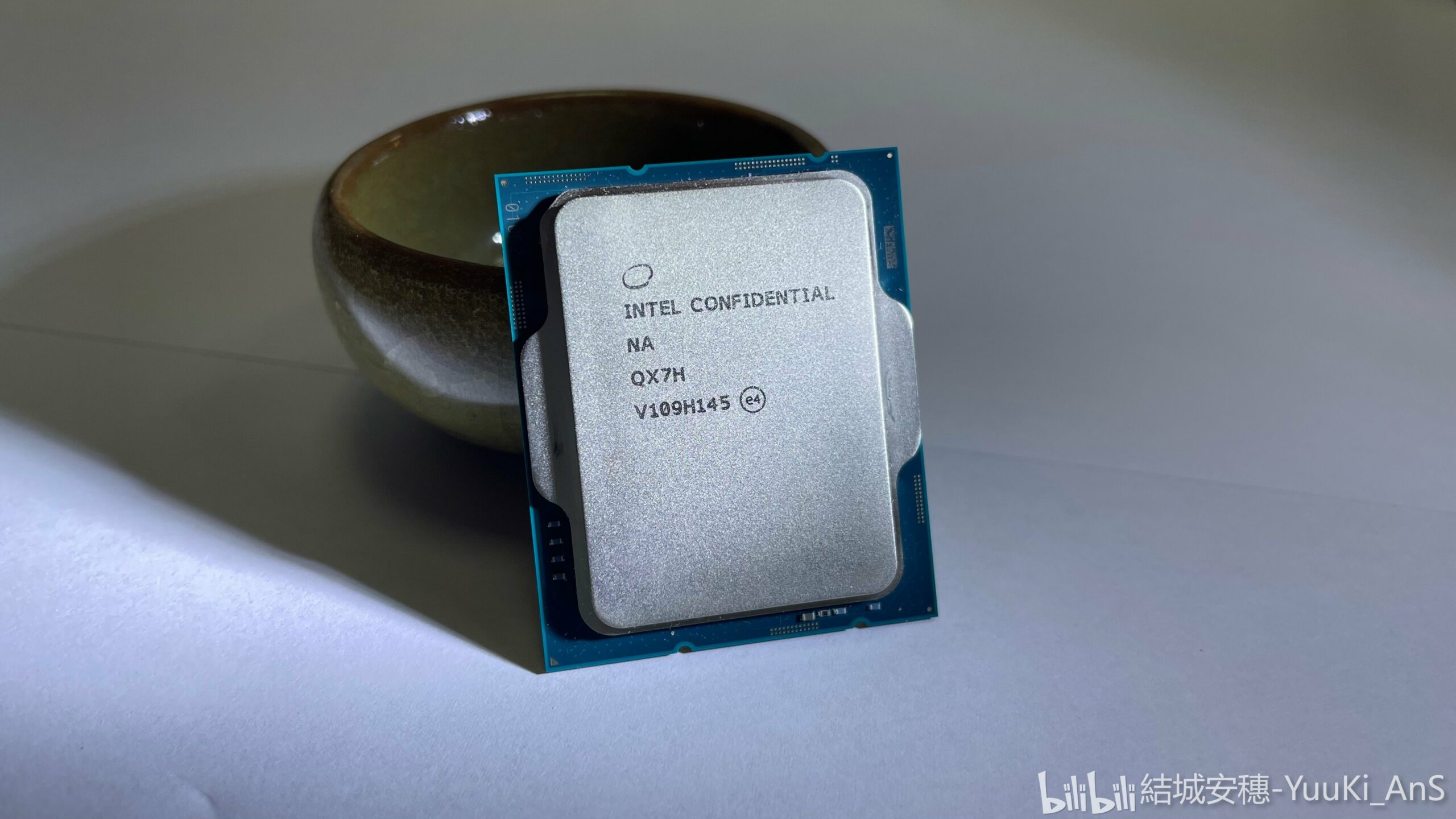 Intel has gone two generations since that chip was introduced in 2019 without releasing a new pre-binned processor. Also, since Silicon Lottery has closed its doors, the only method to obtain binned CPUs is to buy a considerable quantity and sort them yourself.
This pre-binned model, which would improve chip stability for higher speeds, appears to be aimed at the niche overclocking market. The Intel Core i9-12900KS will be the flagship processor in the 12th Gen Alder Lake Desktop CPU family. It will contain eight Golden Cove cores and eight Gracemont cores, for a total of 16 seats (8+8) and 24 threads (16+8).
The E-cores (Gracemont) will have a maximum boost frequency of 3.90 GHz with 1-4 active cores and up to 3.7 GHz with all cores loaded, while the P-cores (Golden Cove) will have a maximum boost frequency of up to 5.3 GHz without 1-2 active substances and 5.2 GHz with all cores active. The CPU will have 30 MB of L3 cache and a TDP of 125W (PL1), although it is unclear if the PL2 rating of 241W (MTP) will remain the same or exceed 250W.
30 MB of L3 cache would be among the other features. Keep an eye out for this chip at CES 2022, along with a slew of other announcements, so stay tuned on January 4th.
Leading Desktop Processors: Digit Zero1 Awards 2021:
While the previous several years have seen AMD and Intel battle to cram as many cores as possible into a single die package, this year ushers in a new era for CPUs. Intel began by adopting a hybrid architecture, which combines two distinct types of core designs, one for high performance and the other for power efficiency.
This is quite similar to what ARM does with their large processors. Then there's AMD, which has unveiled a CoWoS (Chip-on-Wafer-on-Substrate) solution that will significantly improve the amount of cache accessible to each core. According to rumors, AMD will also be working on a hybrid design for its desktop products shortly.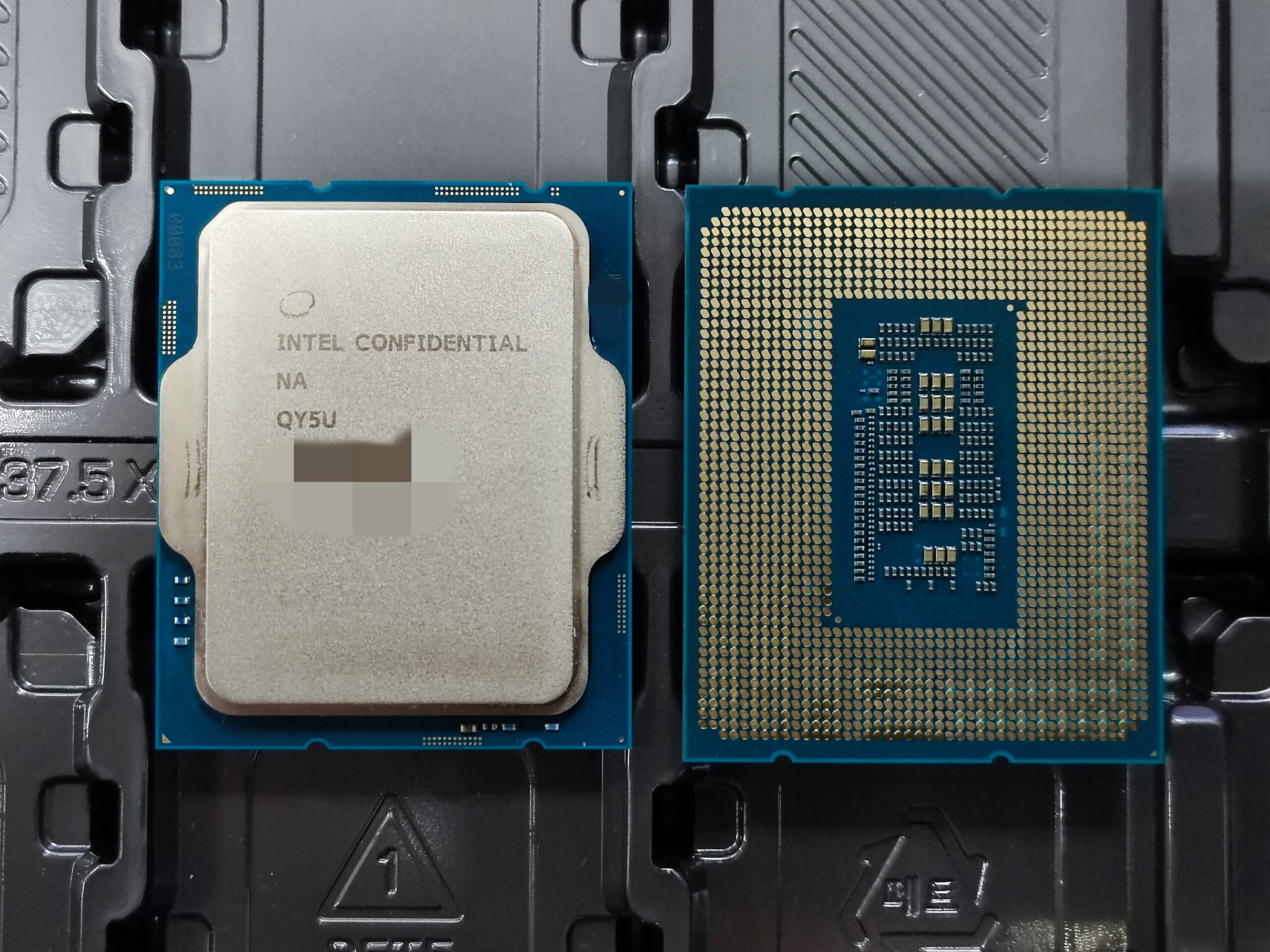 While the initial incarnation of such a significant overhaul may have a few hitches to work out as the software ecosystem adjusts to the new chip technology, it's safe to anticipate that the hybrid architecture will allow for additional cores to be added to processors in the future. As a result, this year's Zero1 Winner isn't surprising, given that Team Red didn't produce anything in the high-end category.
That is until Intel announced the discontinuation of its hybrid design. It turns out that Intel's new hybrid architecture works wonders, and when paired with Windows 11's scheduler, the 12900K scores high enough for Intel to reclaim the performance championship.
While AMD was the first to reach 600 points in Cinebench 1T benchmarks, a milestone that it had not accomplished in more than three years, Intel surpassed AMD in just one year and even reached 700 points.
AMD still has a core count advantage, which benefits AMD in many multithreaded benchmarks. If they want to keep that edge, they'll have to either ramp up additional Cores or enhance the extensively used elements by multithreaded apps. In the following months, we'll see what they've accomplished. Until then, the Intel Core i9-12900K takes home the Zero1 Award for mainstream CPUs.
With the most SKUs available to pick from, the mid-range sees a lot of action. The Intel Core i5-12600K raises the core count to ten (6 P + 4E), directly competing with the finest mid-range CPUs, which have just six cores. This has allowed it to outperform rival high-end CPUs in several benchmarks, which is rather impressive. However, just like the 12900K, the 12600K requires DDR5 memory to get these performance advantages, which is a pricey proposition for anyone building a "mid-range" PC. The 12600K with a DDR4 motherboard is a solid starting point for anyone creating a new PC.
Also Read: NASA Confirmed That A Spacecraft Has Reached The Sun For The First Time