From DIY videos to those looking for an esports guide, Twitch attracts millions of viewers and streamers each month. Twitch has a lot of people, so you might say it's a big thing. But what is it about Twitch that attracts so many people? The majority of people enjoy viewing videos. Because of the element of spontaneity, they appreciate viewing and creating live videos even more. That is most likely why Twitch has become so popular.
Twitch is a platform where content producers can exhibit their abilities, engage with their viewers, develop tight-knit communities, and make money doing what they love to do. On Twitch, content creators are known as Streamers. Streamers build channels in which they save all of their feeds. Twitch offers a variety of awards and monetization alternatives as you go through the network. From Streamer to Affiliate to Partner, you can advance your career.
Facebook, Microsoft, Twitter, and others are investing millions in video game broadcasting to compete with Amazon's Twitch for the title of the world's most popular streaming platform. Microsoft spent millions of dollars to entice a top video game streaming celebrity. Facebook inked an exclusive streaming contract with the most prominent esports organization globally. Despite their efforts to gain a larger share of the video game streaming business, none have challenged Twitch, the market leader.
The fight among digital firms and media businesses also underlines the importance of live streaming in the $180 billion video gaming sector, which produces more income than movies and music. Amazon purchased Twitch for $1 billion in 2014. It now controls 76 percent of the video game streaming market in the Americas and Europe. Going up against Twitch has proven challenging in an era when dominant platforms tend to monopolize whole industries.
Twitch has created its own culture, with inside jokes thrown about in the live broadcast chat logs due to the fact that it has been around the longest. Streamers who rely on subscriptions and donations for most of their income have thrived thanks to this community. Twitch fosters a sense of community by interacting with users and providing them with more tools to help their language flourish. And that community spirit extends to charity; Twitch viewers donated over $40 million in 2018 through various campaigns.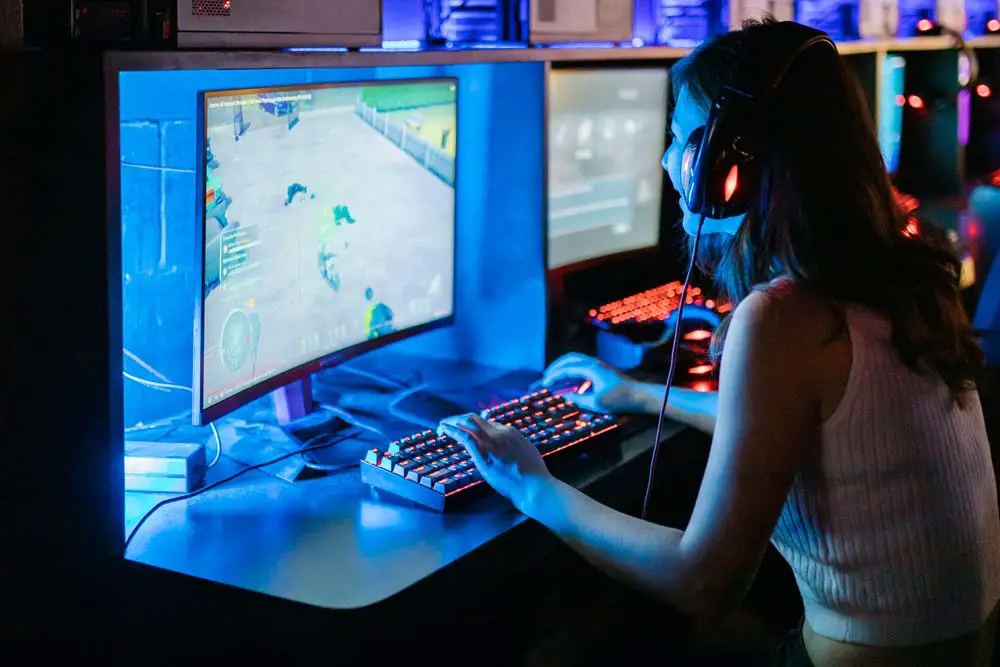 Twitch started up as a platform for people to stream games, and the idea of people watching other people play video games is still at its core. However, in the eight years since its inception, the platform has evolved and mutated in response to feedback from the community that helps construct and maintain it.
You may now, for example, stream yourself cooking, getting ready for a night out, playing poker, or roaming around a city with a GoPro while whispering and conversing. Twitch can host it if you can do it, and a camera can be pointed at it. And a large number of people will watch it.
It's reality without the boring bits – conversational lulls when a person talking to themselves alone in a room runs out of steam; gaps in the broadcast where someone goes out of the shot to eat their dinner or use the restroom. And no mic-silences when someone's mother walks into the picture to have a dull, administrative mum conversation with them. That's how Twitch goes from something that should be utterly mediocre on paper to something entertaining.
The undulating stream of talk that sits alongside the action on Twitch is characterized by small enclaves of in-jokes, catchphrases, and anonymous screen names, which you initially ignore but that gradually get you hooked. "Wonderful shot!" " I typed once into a dimly lit chatbox after one of my favorite streamers committed a particularly heinous murder. "Thank you," the streamer replied. Now you can talk to the TV, and the TV can talk back.
Nothing about Twitch makes sense from a commercial or logical standpoint. In 2011, you'd have been laughed out of the room if you pitched the idea to a major television network. But on the other hand, Twitch represents how the internet is evolving into the types of content that people want to consume.