Nowadays, we can benefit from numerous communication means, and some may consider that email has become outdated. But it is still one of the most effective tools for connecting with clients. Email marketing allows businesses to inform people of new products and brands. So if you want to keep pace with the latest trends and attract more clients, do not hesitate to implement emails to your marketing strategy.
People still widely use email, and statistics say that 77% of marketing specialists have seen a great boost in email engagement over the last 12 months. So read the article and find more about the use of email for your company in 2023.
What Is Email Marketing?
In the modern business world, email marketing is a popular concept that signifies a progressive company. This term is described as an act of sending commercial messages to the target audience, people that are your clients or are potential customers.
When launching email marketing campaigns, companies as a rule have three main goals that are to build trust, loyalty, or brand awareness. They usually include a call to action there and promote their product or services or place third-party ads.
There are two email marketing types: transactional and direct emails. People receive transactional emails when they have had some actions with a company. On the other hand, direct emails communicate a promotional message.
Why Email Is Popular Nowadays
Technological advances facilitate many aspects of our lives and foster our evolution. In a digitized era, people rely more on video as a means of communication and information transfer. It's a widely popular phenomenon when Zoom meetings are conducted more often than offline ones. There are even used live translations during online meetings that enable communications without borders. The Internet has become a helping hand for education, entertainment, and business now, especially when a significant part of the world is self-isolated at home.
Businesses started to implement email marketing in their promotional campaigns a long time ago, and this marketing strategy is improved every year. Quarantine restrictions changed customer behavior, with online shopping becoming extremely popular. That's why companies more often rely on emails to promote their products. Businesses ask their customers their email addresses to inform them of new products via email.
According to the Email Statistics Report, the total number of business and consumer emails sent and received per day will exceed 333.2 billion. The number is impressive, but there are many competitors in the market that make it challenging to attract customer attention. Move on and find how to launch a successful email marketing campaign.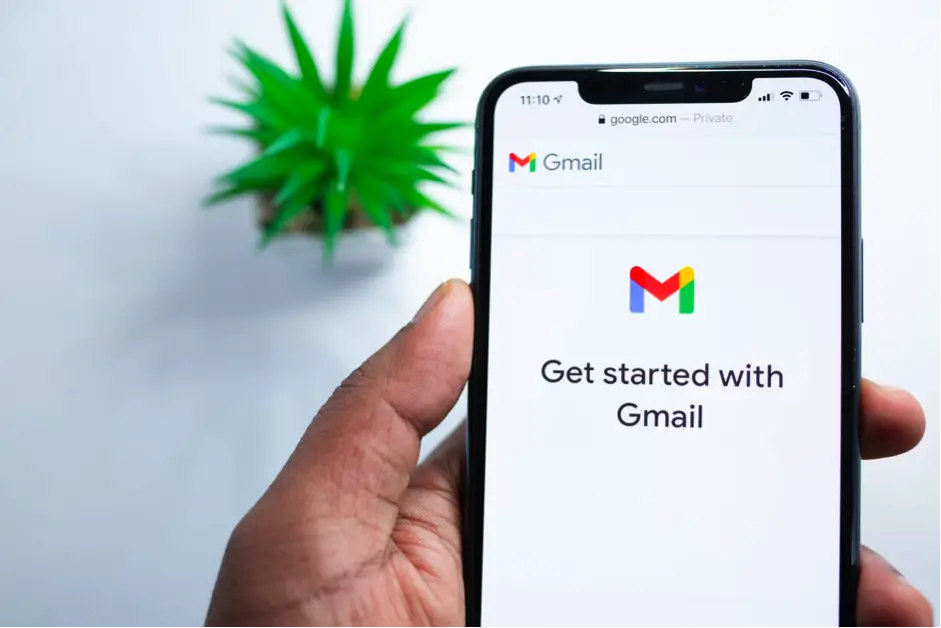 Email Marketing Tips to Follow in 2023
The email has been transforming dramatically over the last few years, and it's essential to keep pace with the latest trends to stay ahead of the curve. In order to become an expert in modern technologies, you do not have to read tons of books and know how Google works. It'd be sufficient to communicate with experts in the field and learn from their experience. Try something new, impress your clients, and you will succeed. Let's look at what can help you stand out in a Gmail race.
#1 Experiment with Email Content
When speaking of Gmail letters, we usually imagine boring text that has nothing in common with catchy promotional content. But today, the market has changed, and businesses more often create marketing videos that can attract your attention and call to action. You can create an engaging video using a free video editor. When you send a video to your customers, they are more likely to open your letter and watch what you have prepared for them. However, be sure to embedd videos of the most "openable" format – MP4. In case you made your video using old materials, say, DVD videos, then convert VOB to MP4 so that every clip can reach the end recepient.
#2 Customize Emails
You can use online marketing tools like PosterMyWall to get access to a wide range of customizable email templates that will catch the recipient's eye in no time.
When people receive your promotional Gmail letter, they should have a curiosity to open and read it rather than moving it to trash. So here, your task is to customize the letter and make a client feel appreciated and respected. There are lots of options, like including a receiver's name in the letter, sending an email on specific occasions like birthdays or anniversaries. You should not forget to thank your customers in your letters. You can utilize these ideas for your email marketing campaign, and later come up with your tailored solutions.
#3 Allow People to Sign Up
We hope that you have a website that contains a catalog with your products and all necessary data on your company. If not, consider a website builder and a chatbot builder for easy connecting with your clients. There is also a great marketing platform, Mailchimp, to grow your business. But why are we speaking about all these things? That's because you should allow people to subscribe to your newsletter and get new promotional emails. The best solution for that is asking their email address on your site when they order a product or read a blog.
#4 Optimize Emails for Mobile Users
And the last but crucial thing to consider is making your emails mobile-friendly. It's reported that most users open their emails via mobile phone. Therefore, you should enable your mail on mobile devices. The text should be segmented for easy reading on the phone, and all images and videos should work well on the mobile device. Provide the receivers of your email with a positive mobile user experience, and the chances that they will open, read, and respond with an action to your email will grow.
#5 Make a Clearly Visible Unsubscribe Button
Make sure that people can easily understand how and where they can opt out from your email list. First of all, it increases their loyalty as they don't feel forced to reach your newsletters. Second, this is one of the requirements of such data protection regulations as GDPR.
Summing Up
Now you can see that an email is a powerful tool for growing your business. It allows clients to better know your brand and make more positive purchase decisions. We hope that this article will help you build a successful email marketing campaign. You will get many customers thanks to engaging emails, as every receiver will feel your attention and appreciation.