VEED is an online video editing tool that is catered for amateur to professional video editors. VEED
is focused on helping students, teachers, nonprofit organizations, small business owners, and even
influencers to create their own video content in just simple and easy clicks! Its tools strive to be a
one-stop shop where you can record, edit, and convert videos.
When you go to VEED's site and check on the Tools bar, you'll find five sections: Video Editor, Subtitles
and Transcription, Toolkit, Record, and More. Here's a quick tour of these tools and how to utilize them!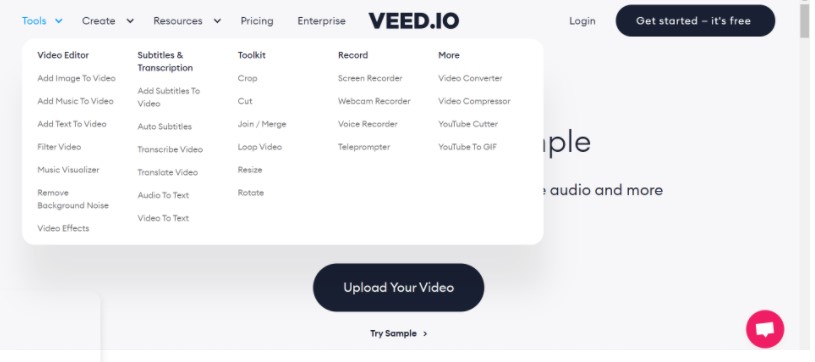 First up, Video Editor, under this are various creative effects that can help you boost your content's
overall aesthetic such as adding images and sounds. You can also edit the noise of your video to make the
Next, Subtitles and Transcription focused on adding any type of caption you like to your videos. Captions
are important for the reason that anyone can view your videos once posted online thus, whether they don't
understand your vernacular language or is a person hard of hearing, you'll still allow them to access your
Toolkit on the other hand is the technical side of editing that allows you to change up your videos'
sequence by cutting and merging videos. At the same time, it lets you resize videos based on the platform
you plan to post them on such as Facebook, YouTube, IG Story, and more.
This site won't be complete without the Record feature which aids your content creation by providing you
with practical tools that can come in handy depending on what type of video you're producing. For
example, you want to record a lecture that will be viewed by your students then the teleprompter is 
perfect for you.
Lastly, there's a More section that is filled with additional tools that you can use when you already have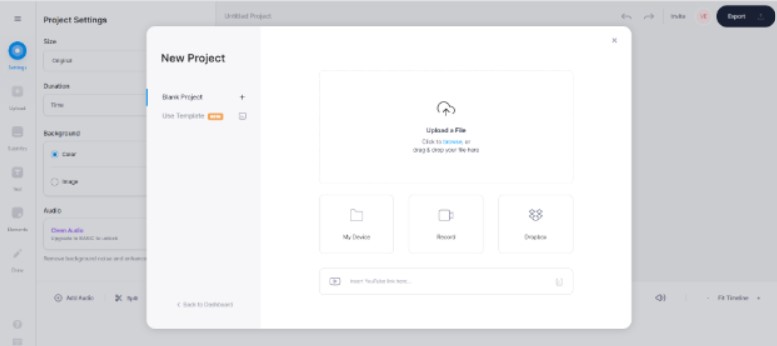 By familiarizing yourself with these tools, you can log in using your email and click on the Video Editor and quickly start uploading the videos you want to edit. Once you've imported your videos, you can manage to edit on your own by pertaining to the tools on the left side (Settings, Upload, Subtitles, Text, Elements, Draw). If you want to cut a particular second you can find it below (Add Video, Split).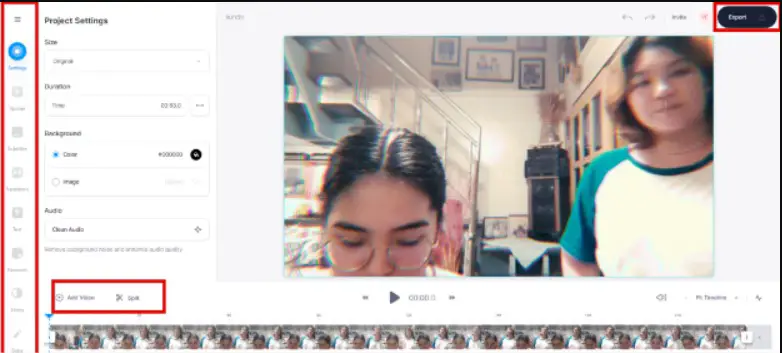 Once you're satisfied with your video content, you can then click Export on the upper right of your screen. From this, you can choose the quality of your video.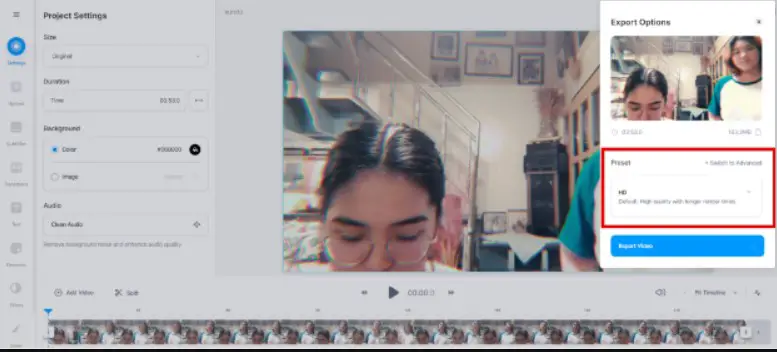 After exporting your video, you can then download it to your computer but it will also be saved on your VEED account.
This tool, allows you to create short video ads, edit IG stories, edit class lectures, have cool transitions on your vlogs, and a professional-looking business marketing video. Take note, that this tool aims to provide access to people who are not yet that comfortable with video editing. This is why you should keep your giddy positive attitude when you're starting out and discover the wonders of this tool. Now, what're you doing here? Go to VEED and begin your first video project!
More Update- Whyd Home