The city's popular mayor was surrounded by cheering crowds as he spoke about his aspirations for the faltering economy to rebound and his belief that Turkey's future was brighter than ever. However, this was not Istanbul, and they were not his countrymen.
Ekrem Imamoglu, the mayor and a significant member of Turkey's political opposition, was recently on the opposite side of the nation, giving what seemed like a campaign address in a bastion of President Recep Tayyip Erdogan's ruling coalition. It was just one of many sites in a beleaguered Turkey where the opposition believes it may influence Erdogan's followers.
The presidential election in Turkey will not take place until 2023. However, an economic disaster that is worsening by the day typified by skyrocketing inflation that has left many unable to pay necessities and a country watching helplessly as the currency falls has pushed Erdogan's authoritarian leadership to be called into question.
According to economists, the issue is entirely the product of Erdogan's continual intervention with the central bank and his relentless push to decrease interest rates due to his unconventional belief that higher rates generate inflation.
The country's upheaval has been on display in recent days. On Thursday, the central bank slashed interest rates for the fourth month in a row, driving the Lira to a new low versus the dollar. Despite a Central bank intervention to prop up the currency, the Lira had sunk again on Friday, falling to 16.30 versus the dollar.
Erdogan's broadcast statements on Sunday, in which he defended interest rate cuts as part of a Muslim obligation to battle usury, sent the currency plummeting again early Monday. The Lira, on the other hand, was climbing anew on Tuesday morning after Erdogan announced a strategy to protect deposits against currency swings.
Turkey's opposition parties requested early elections and a return to a parliamentary system, which would limit the president's power. Polls reveal that voter support for Erdogan's ruling Justice and Development Party, or AKP, as well as its ultranationalist coalition partner, is dwindling. A coalition of opposition parties has convened a series of talks to outline shared aims in the post-Erdogan period, fueled by the government's weakness.
The ideological divides among the parties, personality rivalries among their leaders, and Erdogan's ability to maintain an intensely loyal base of support among orthodox Muslims and others remain formidable impediments to an opposition election win.
However, none of this appears to have dampened the opposition's rising confidence. "We are dealing with an administration that is concluding its tenure. "They're committing error after mistake," said Imamoglu, whose win in the Istanbul mayoral election in 2019 was one of a wave of opposition victories that exposed Erdogan's once-dominant political machine's fragility.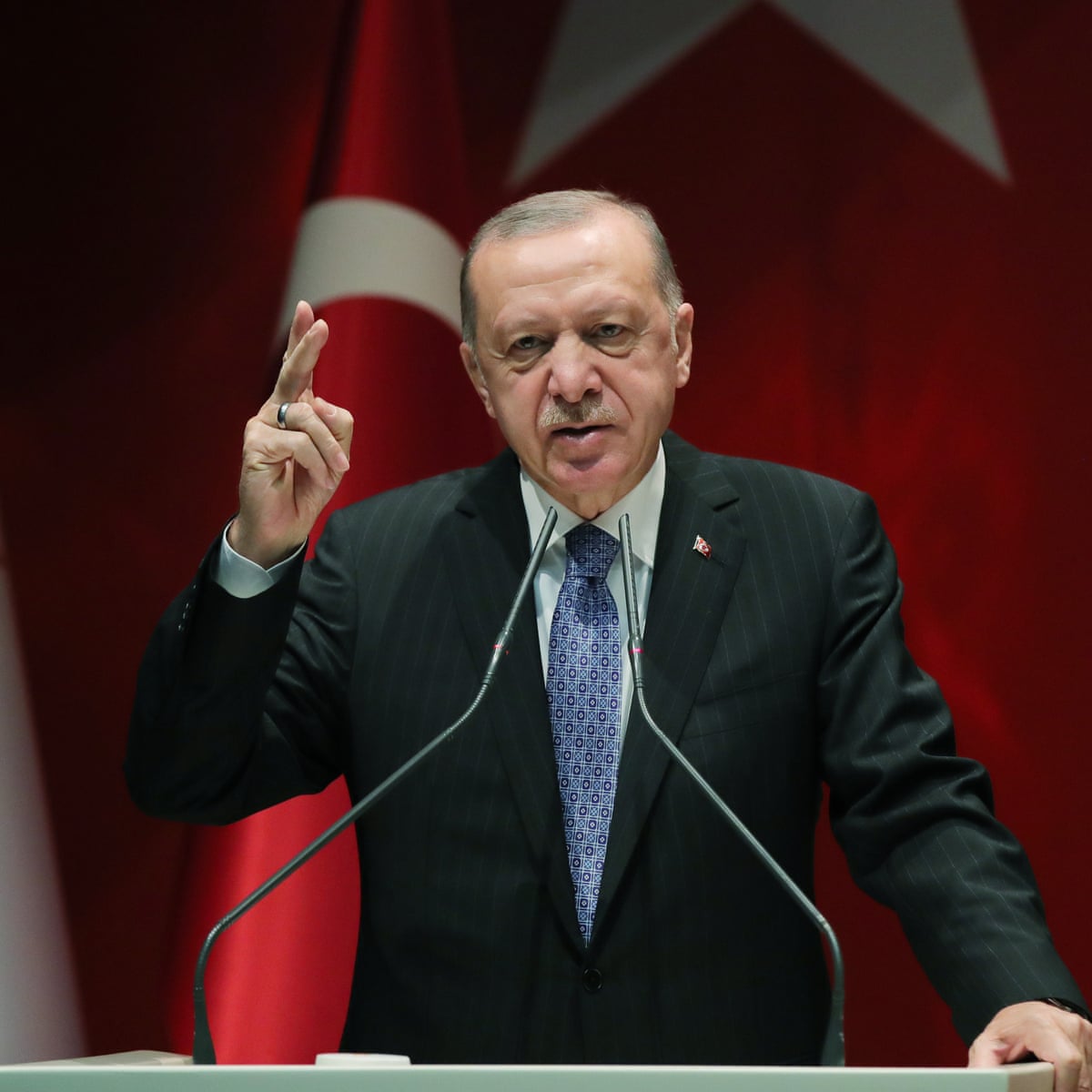 After gaining almost 20% on Monday, the Turkish Lira extends its gains:
Turkey's Lira continued to rise at a rapid rate, adding to Monday's 23 percent gain following the government's declaration of unprecedented steps to support the currency. Since Friday, the Turkish Lira jumped as much as 20% versus the US dollar, bringing the currency's advances to more than 40%. The money swung from a record low of 18.3633 early on Monday to a high of 11.0990 in Istanbul on Tuesday morning due to the whipsaw activity. According to Bloomberg statistics, the two-day rise is the largest since 1983.
The Lira soared on Monday as President Recep Tayyip Erdogan's government announced a slew of new policies, including the launch of a scheme to protect deposits against lira swings. Erdogan stated that if the government's depreciation against hard currencies surpasses the interest rates provided by banks, the government will compensate depositors.
"If the program can restore some of the trust of retail lira depositors, it may suggest that the least is over for the lira for the time being," said Todd Schubert, head of fixed-income research at Bank of Singapore Ltd. "At the end of the day, the lira will tend to be volatile and prone to downward pressure until interest rates offer a meaningful anchor against inflation."
As of 9:49 a.m. in Istanbul, the Lira was trading at 12.0685 per dollar, up 10%. The dollar-Turkish lira pair's one-month volatility, a measure of predicted movements, has risen to 61 percent, the highest level since 2018. The government's new policies aim to reduce individual investors' desire for dollars and put a stop to the country's currency's three-month turbulence. However, it has to be seen how local investors respond and if the new rules will be sustainable.
Turkey's five-year credit default swaps are still hovering at 624 basis points, close to their highest level since April last year, indicating that investors are still concerned about its capacity to repay its debt.
Erdogan's pronouncements "might support the currency," said Brendan McKenna, a currency analyst at Wells Fargo in New York. "But I think it comes to trust and whether depositors feel it's a strategy that it can execute." "At the moment, Turkish institutions don't have a lot of reputation, so getting lira depositors on board might be difficult."
Turkey's currency has been pounded for years as Erdogan has tightened his grip on the economy and the central bank's senior leadership has changed. The Turkish president is preparing for national elections in 2023, the first since his shock setback in the 2019 municipal elections. The opposition won Istanbul and Ankara for the first time in a quarter-century.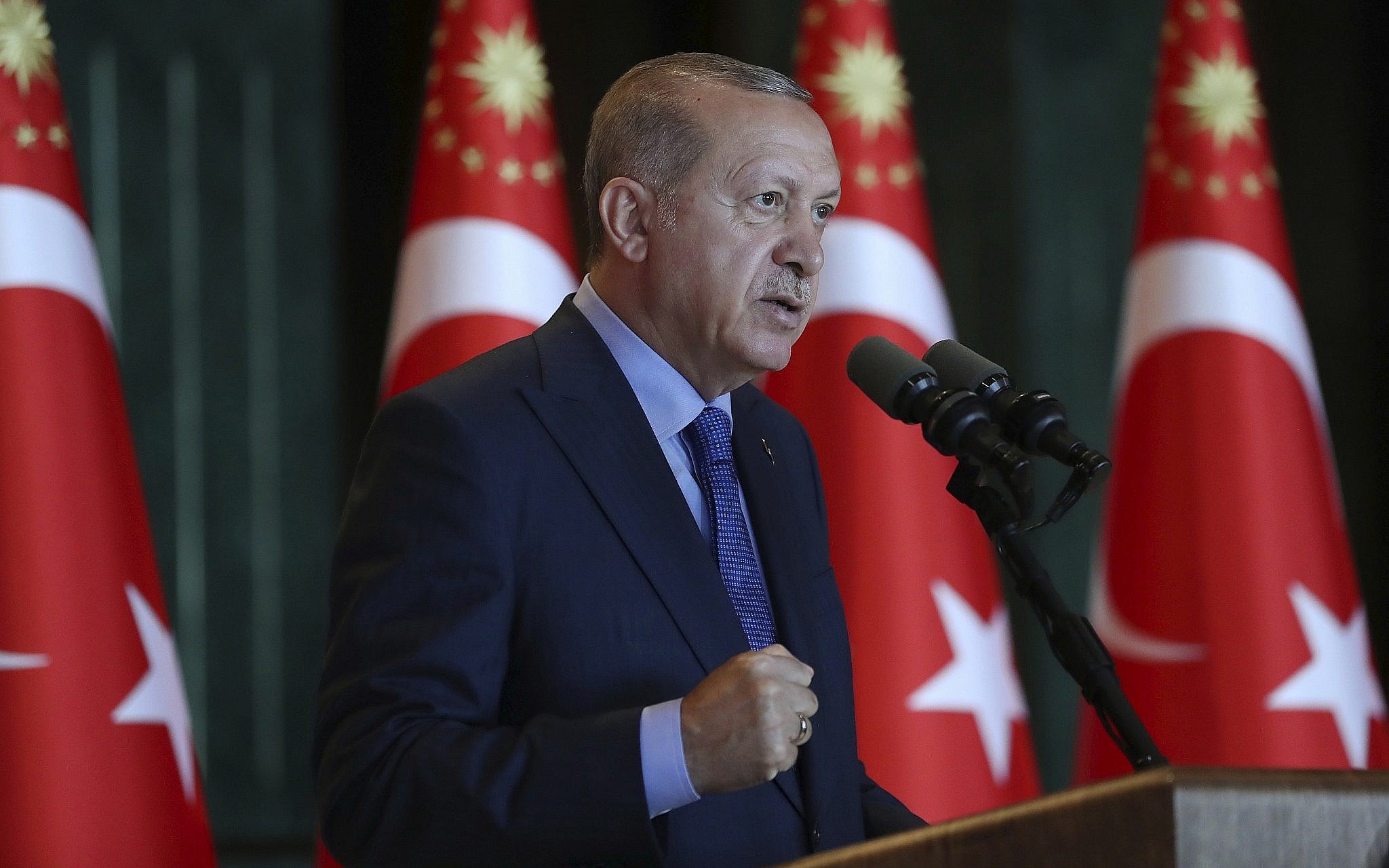 Currently, the central bank is Governor Sahap Kavcioglu was appointed in March after Erdogan fired Naci Agbal after only four months on the job. Global advocated for higher interest rates to combat inflation, but Erdogan, against economic orthodoxy, contended that lower borrowing rates aid to contain consumer price rises. Kavcioglu has become Turkey's fourth central bank chief in less than three years.
Investors will be viewing to see how much of the bullish response by global foreign-exchange markets is maintained until regional traders have a chance to weigh in. It also occurred during a holiday-affected week and before the conclusion of the fiscal year, both of which have traditionally impacted market liquidity.
Since September, the Lira had lost over half of its value versus the dollar, with losses picking up speed when Erdogan announced an economic plan based on reduced borrowing costs and a cheaper currency last month. According to Erdogan, Islam deserves reduced rates.
From September, the central bank has lowered the one-week repo rate by five percentage points in response to Erdogan's requests. This month, the monetary authorities intervened four times in the foreign-exchange market to stem the currency decline.
Also Read: In Early Morning Trade, Stock Futures Fell More Than 1% Ahead Of The Holiday-Shortened Week