Good news Pokémon GO trainers! Niantic has recently shared another Dev Diary post on their website, this time specifying the managerial procedure behind the Season of Heritage.
We went in-depth and concise the post underneath. No doubt this special event can give you special gifts and many exciting battle opportunities in this special Christmas month,  be quick on it.
You can discover the entire post on the official Pokémon GO website as well for verification purposes.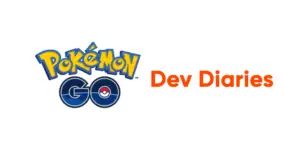 Season of Heritage Dev Diary Summary
Season of Heritage operated satisfactorily with the time of year and Hoopa's intended introduction to the game
The team exposed that a dominant narrative theme has a huge number of paybacks for designing the in-game content, marketing, and events
Season of Heritage will navigate via events encouraged by iconic mountains and other places found in the world of Pokémon
Contrasting Season of Mischief, Season of Heritage's narrative will be engrossed on revolving monthly Timed Research, not a season-long story arc
The Season of Heritage art stylishness is undoubtedly inspired to induce Johto region memories, with its paper texture, script font, and flat art style
The Season of Heritage's theme will be settled via numerous in-game events, ultimately renovating into a focal point for the Pokémon GO Tour: Johto event
The Johto region is home to exceptional locations like Ecruteak City and the Ruins of Alph, which are drenched in history and lore. This theme will be profoundly used this season to establish a secretive atmosphere encouraged by the past
There are countless answers to be found when going through the mysterious locked door that Professor Willow has unlocked.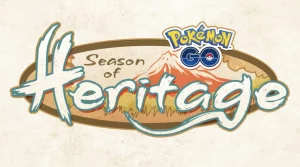 Michael Steranka shared a few exciting tidbits on the future of Seasons in Pokémon GO:
"Our team is really enthusiastic to endure decontaminating the perception of Seasons in Pokémon GO as we move into 2022! Over the next year, we want our Seasonal themes and storylines to act as the focal point for our in-game events, social content, and more. Our goal will be to make you actually feel like Seasons convey about exclusive, expressive shifts in Pokémon GO."
The team is attentive on carrying Trainers to go out and reconnoiter, exercise, and have real-world communications. This goal is at the core of Niantic and it's the company's mission and vision to do everything they can to achieve it.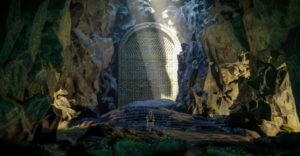 As part of that exertion, infuriate efficiency even though stationary and increased Remote Raid damage will be evaluated in future Seasons this year.
Steranka shared the next statement regarding:
"You may have observed special bonuses throughout recent Community Day events that incentivized socializing or in-person raids. In a comparable manner, we want to inspire Trainers around the world to get out and see the sights by trying out dissimilar Seasonal bonuses."
We are uncertain if this specifies that Incense and Remote Raiding will take a success, but we assume that it will be nerfed/made less favorable in upcoming months.
The number of raiding applications has risen steeply in recent months, while in-person raiding has flatlined. We are not amazed by Niantic's pronouncement to re-enter remote raiding, but we hope that the efforts will be sensible and well-executed.
So, what's your view on this December's new season Dev Diary and how you will prepare for it? Let us know your side in the comment section and keep visiting our website for such the latest & amazing Pokémon GO news.