She-Hulk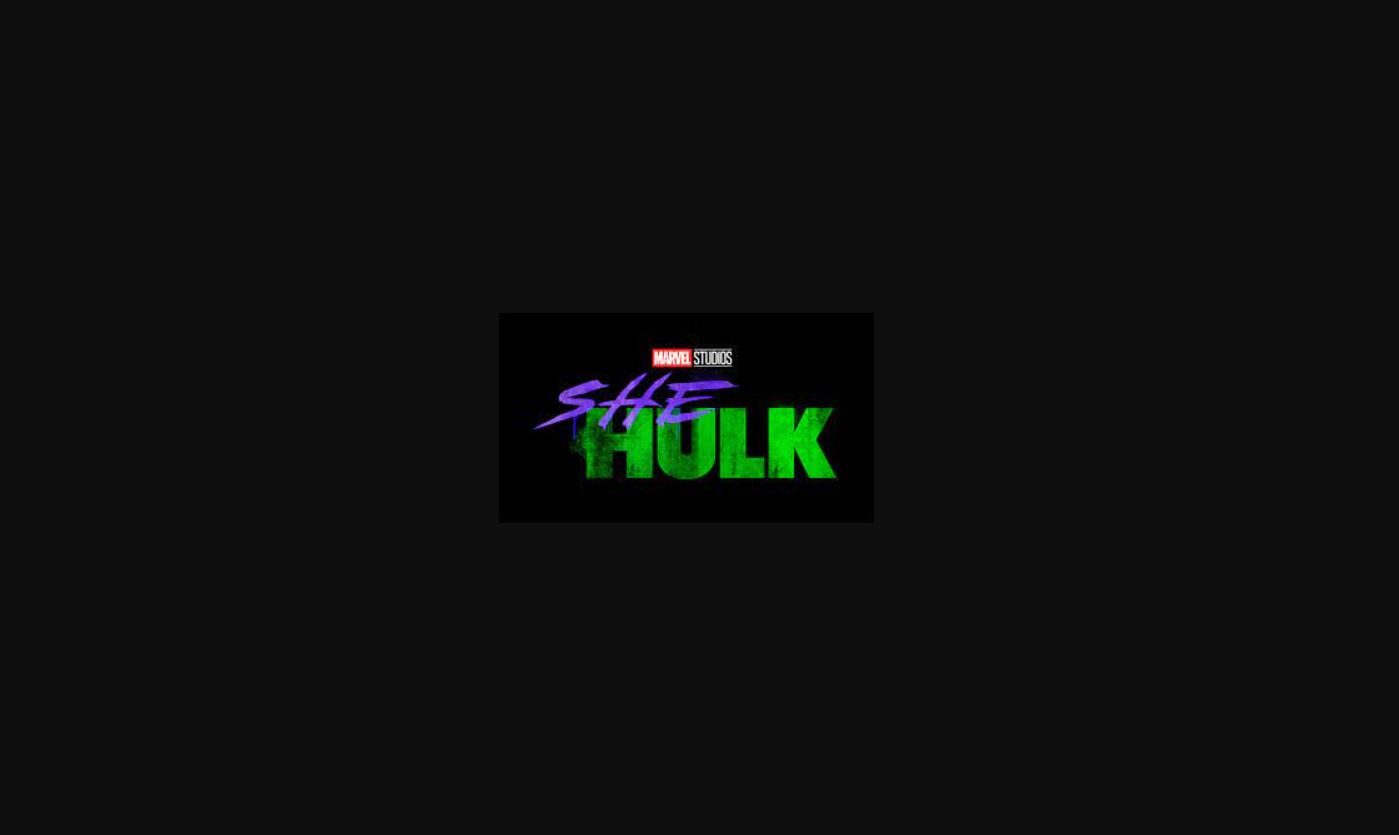 She-Hulk is a forthcoming American TV series centred on the Marvel Comics superhero of the same title, developed by Jessica Gao for the streaming platform Disney+. It is planned to be under Marvel Studios' Marvel Cinematic Universe (MCU), which will maintain the connection with the franchise's movies. Gao is the scriptwriter, and Kat Coiro is in charge of the directorial crew.
Marvel Studios gave a first peek at a trio of future MCU episodes that will be broadcasted on the streaming network in 2022, featuring She-Hulk, starring Tatiana Maslany as the titular huge green lady, as part of the Disney Plus Day Gala. The clip is now only available on Disney Plus.
Keep reading the piece to know all about the newly released Teaser along with the cast and the development in the She-Hulk project!
She-Hulk Teaser Breakdown
The teaser was unveiled very recently exclusively on Disney Plus. The short clip showcased the protagonist in a larger-than-life character. The lead is one renowned lawyer, Maslany declares upfront in Marvel's newly released clip: "I'm Jennifer Walters." "I'm just a regular lawyer." It's tempting to think of She-Hulk as the comic book version of Hulk's exposing costume, but she's established a totally distinct place in the Marvel Comics universe after being developed for trademark concerns.
Jen Walters was an ordinary lawyer then when she obtained a gamma variant of Bruce Banner's abilities from a transfusion from her cousin Bruce Banner — who appears in the video, played by Mark Ruffalo — and can now transform into an additional indecisive, but still clever, gargantuan, a green variant of herself at will. It's uncertain how Jen's backstory will play out in the new TV series based on the fresh video, but the clip does show a glimpse of her attire, which is undoubtedly influenced by her trademark white and purple bodysuit.
Jen warns Television viewers not to provoke her into being furious, saying, that we might not like her when she is angry, a hint at the last time a Hulk character had such a live-action TV show, which was in 1978. In Disney's sizzle reel, there seems to be one more scene from She-Hulk, of a green-skinned lady in a sequined gown getting out of a limousine and onto a red carpet.
She-Hulk Characters
She-Hulk will have plenty of supernatural characters along with some normal humans. Jennifer Walters/She-Hulk is played by Tatiana Maslany. The film stars big names like Mark Ruffalo, Tim Roth, Ginger Gonzaga, Renée Elise Goldsberry, and Jameela Jamil. 
Ruffalo's appearance as She-Hulk is a major boost for the show, which might carry on without him but is definitely managed to make even richer by his presence. She-Hulk appears to be transferring the torch, with much more leadership responsibilities for the core Avengers, leading the next wave of Marvel characters into battle. Older fans will be able to see their favourite characters again, while newer fans will be introduced to fresh new MCU characters. 
Following are the characters who would be seen in the upcoming TV series:
Jennifer Walters / She-Hulk 
Jennifer Walters / She-Hulk (Tatiana Maslany) is a lawyer who specialises in superhuman matters and can transform into a gigantic, strong, green incarnation of herself, akin to her cousin Bruce Banner. 
Bruce Banner / Hulk is played by Mark Ruffalo. After dabbling with gamma radiation, an Avenger, brilliant scientist, and Walters' cousin achieved extraordinary power and endurance.
Emil Blonsky / Abomination
A Russian-born former lieutenant in the Royal Marines Commandos of the United Kingdom who used the super-soldier serum and gamma radiation to change into a humanoid monster as powerful as the Hulk after undergoing experimental treatments. 
Walters' best buddy is Ginger Gonzaga.

Amelia is portrayed by Renée Elise Goldsberry.

Titania, played by Jameela Jamil, is a formidable opponent for She-Hulk.

Anais Almonte and Josh Segarra have also been cast in parts that have not yet been revealed.
She-Hulk Development
Jennifer Walters / She-Hulk was set to feature in the television film – The Death of the Incredible Hulk (1990) around July 1989. The character was never seen, and a planned ABC television series starring She-Hulk was scrapped a year later.  In 1991, New World Pictures began work on a film version on the concept, with Larry Cohen as director and Brigitte Nielsen scheduled to portray, She-Hulk. Nielsen took participated in a marketing picture campaign for the project, but it never came to fruition. 
At the D23 convention in August 2019, Marvel Studios revealed that a She-Hulk-based series was in development for the Disney+ streaming platform. Valia revealed that she was producing a few episodes of the show and referred to Coiro as its "visionary leader."  
Gao was recruited in November after the news about the show was unveiled in August 2019. In September 2020, Coiro signed on to helm many episodes, and Maslany was recruited. Roth and Ruffalo had re-joined the ensemble by December, and Anu Valia was poised to direct. 
In February 2021, Marvel Studios President Kevin Feige indicated that certain of their series, such as She-Hulk and Moon Knight, were being built with the possibility of additional seasons, as opposed to series such as Wanda Vision (2021), which were constructed as limited events leading into films. Brad Winderbaum also is a lead producer on the film. Shooting in Los Angeles and Atlanta, Georgia, began in mid-April 2021 and continued until late August.
She-Hulk Episodes
As per the available information, the show will be split into 10 episodes, each of 30-minutes totalling almost six hours of content. It is of course quite exciting for all the Marvel Fans.
She Hulk Release Date
She-Hulk is set to premiere in 2022 and will be comprised of ten episodes. It will be under MCU's fourth phase. However, no specific date regarding the release of the series has been announced yet.
Hopefully, you have garnered enough information regarding the upcoming series. Until then, keep streaming the other films in the Marvel Cinematic Universe. Hopefully, She-Hulk will be there to fascinate everyone in 2022!
Gunn Declares the Starting of Guardians of the Galaxy 3 Shoot